Globeducate – a global network of premium bilingual and international schools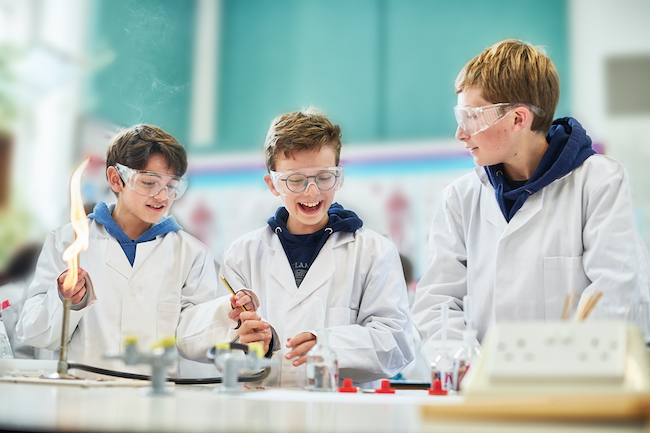 We prepare each student to be a global citizen who can shape the world.
Globeducate is one of the leading international K12 education groups in the world, a network of 55 premium bilingual and international schools, as well as online programmes, educating 31,000 students in ten countries.
Educational Excellence
Our schools specialise in a variety of recognised highly respected international curricula including the English National Curriculum (EYFS to A Level), International Baccalaureate (PYP to IBDP), and the national curricula of Canada, Cyprus, France, India, Italy, Malaysia, Portugal, and Spain.
Our students achieve high grades and are accepted into higher education programmes at 25 of the world's top 50 universities.
We develop skills and competencies
Being a member of Globeducate brings many benefits for our schools, students and teachers – one of these benefits is that we are able to form partnerships and collaborations on a global scale. We are an official partner of WWF (World Wildlife Fund), and also work with Eco-Schools in each country, as well as LEGO® Education and, in our ICS schools, Arts International.
We nurture a global mindset
Every year we host a wide range of global events, online or in person, such as the Globeducate Model United Nations, Academic Olympics, Visual Arts Competition, International Music Festival, Olympic Games, Student Leadership Summit and the Iberia Cup for basketball and football. For our Globeducate Agenda, students may participate in a WWF global quiz, Outdoor Classroom Days, WWF Wear it Wild Days, and Globeducate Debates.
We build character
Our teachers ensure that our students develop skills and abilities beyond the purely academic. Our students learn how to play their part in shaping the future; how to tackle the unprecedented social, economic and environmental challenges that are reshaping our global communities. Our teachers, counsellors and partners prepare this generation for jobs that have not yet been created, for technologies that have not yet been invented, and to solve problems that have not yet been anticipated.
A crucial part of providing an excellent education, Globeducate teachers inspire our students to find their voice in this world. They encourage them to understand world events and to think about their values and what is important to them, and to challenge ignorance and intolerance wherever they find it. Sustainability Education, through our partnerships with WWF and Eco-Schools help us to address the United Nations Sustainability Goals for 2030 and in 2022, 22 of our schools are Certified Eco-Schools.
Our Clusters
Agora International School in Spain and Andorra – Bilingual IB and Spanish Curriculum
GBIS schools (Globeducate British International Schools) - English National Curriculum from EYFS to A-Level
ICS - Premium IB international schools network (from Pre-school to IBDP)
Blyth Education in Canada, following the Ontario Curriculum
TIPS (The Indian Public School) in India and Malaysia
UK
FRANCE
Mougins British International School
SPAIN
Agora Sant Cugat International School
Agora Portals International School
Agora Lledó International School
Agora Barcelona International School
Agora Madrid International School
St George's British International School, Bilbao
O Castro British International School, Vigo
Coruña British International School, A Coruña
Cambridge House Community College, Valencia
ANDORRA
Agora Andorra International School
PORTUGAL
IPS Cascais British International School
Nobel Algarve British International School, Lagoa
Bilingual European School, Milan
Southlands British International School, Rome
You can find our complete list of schools in nine countries here: https://www.globeducate.com/our-schools