The future of education
Posted on 21st Sep 2020 in School News, International Schools, International Education, Hong Kong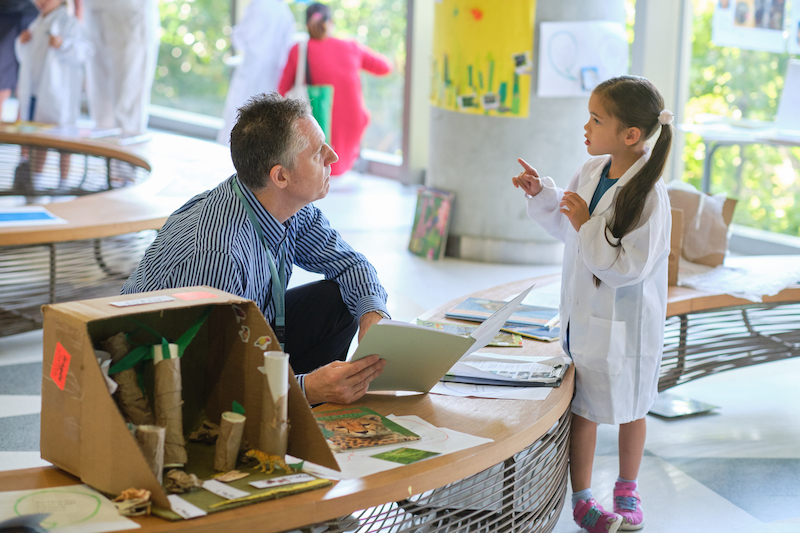 Stephen Dare, Head of School at Hong Kong Academy, looks at what we can learn from new practices and procedures...
In recent years, schools have become increasingly intentional about how they can cultivate learning environments for students that are both meaningful today and relevant for the future. Conversations about best practices in education have included the role of technology in the classroom, current research around brain science and neurological development and the influence of changing political and economic landscapes around the world. The disruption schools have faced over the past few months underscores just how critical it is to be adaptive in the midst of uncertainty, and this has expedited the rate of change throughout the educational sector. At Hong Kong Academy (HKA), we are actively embracing the challenge of balancing the skills and knowledge our students need to acquire today with the application of these skills and knowledge in an evolving world.
The fusing of present day and future focussed perspectives is nothing new; many of us can look to our own family histories for insights into how the worlds of school and work have changed over just a couple of generations. My grandfather, a printer by profession, left school at the age of 14 and did the exact same job until he retired at the age of 65. Following in his footsteps, my father worked for the same company for his entire career too, although his job slowly transformed due to technological advancements. Whilst I have been an educator for over 30 years, I have worked in five different schools on four continents. And my daughters, who will soon be graduating from university, expect to work globally, change professions frequently and acquire new skill sets regularly.
Learning must be suited to the modern context of life; as the world of work transforms, so too must the world of school. It is essential that we ensure our teaching empowers students today to know themselves as learners and to act upon this knowledge as they move forward. Teachers must be supported to write curriculum and utilise instructional practices that address the needs of each child today and at the same time allow them to develop the capabilities they will need for the future. As we better understand how the brain connects, extends and grows, we must continue to create opportunities for shared ownership of learning between adults and children. We want the culture of our classrooms to invite student questions and nurture their self-imagined lines of inquiry. Ultimately, our success should be informed by the types of questions that students, rather than teachers, are asking as well as the types of problems that young people identify and tackle.
We know that measures of success such as examination results and university admissions will continue to factor into conversations about the future of education, and it remains our responsibility to ensure that students can excel within this context. That said, recently we have seen that even these traditional metrics are not sacred. Processes that once stood as immovable forces of education have been abandoned, and conversations have begun as to the longer-term viability and necessity of these processes full stop. We have been reminded that many aspects of our current model of education are grounded in beliefs and values from a different era. Within these present-day circumstances, schools have been required to embrace change and become flexible enough to support students in an unfamiliar learning landscape.
At HKA, we are exploring which of our new practices and procedures will help us to grow as an organisation and elevate the quality of our programme. We know that our students will face increasingly complex social and environmental challenges as they grow older, and will engage with technologies that are developing at an exponential rate. As our school approaches its 20th anniversary, the one guarantee we have is that what lies ahead for our children will look very different from the past and present of our own educational experiences. HKA is proud of the many years we have dedicated to preparing students to shape meaningful lives for themselves as they grow into adulthood. And as an organisation that embraces our own adaptivity, we will continue to provide rigorous educational experiences that position our students for success now and in the future.
This article first appeared in John Catt's Guide to International Schools 2020/21, which you can view in full here: