The benefits of international boarding
Posted on 19th Oct 2022 in Boarding, International Schools, Spain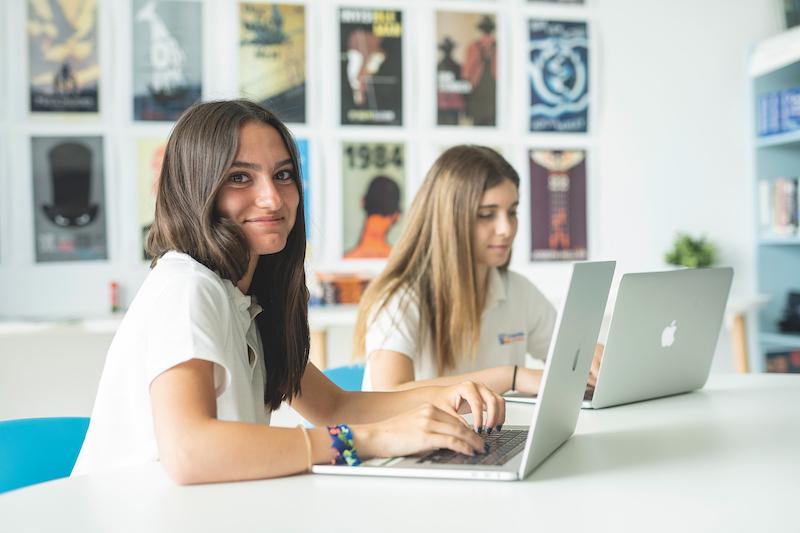 Boarding at Sotogrande International School creates a 'family away from family'.
"Never hesitate to go far away, beyond all seas, all frontiers, all countries, all beliefs." With these words, Amin Maalouf defined his vision of "travel", a concept that transcended the physical idea of moving to another place, and aimed more at the intellectual, experiential and emotional benefits of knowing and cohabiting with other ways of living and thinking. This experience is precisely one of the main advantages that young people find when they decide to study in an international boarding school. It is not only about studying in another country, but also about sharing unique experiences with colleagues from other parts of the world in a new, safe, vibrant, and enriching environment.
The benefits of studying at an international boarding school go far beyond the academic education. The experience in this type of schools has a number of benefits for students that are truly unique. To name just a few, we can refer to:
Open-mindedness: living with peers from other parts of the world, in a different context from their own, helps young people to open their perspectives, learn about other ways of living and thinking, thus expanding their own criteria and ideas.
Independence and autonomy: living away from home and having new responsibilities at an individual level, promotes in students a sense of autonomy and independence. This helps them to develop and grow, but also to gain self-confidence.
Empathy and social responsibility: students who live together in a boarding house are part of a community. It is a group that they build themselves by sharing moments and routines. It helps them develop social skills and promotes respect and solidarity with one another.
Sotogrande International School: a new boarding house designed for and by students
Based on these ideas, the Sotogrande International School considered the construction of the new boarding house as an opportunity to elevate the experience it offered to its boarding students. With that purpose, the school decided to include the boarders in the design of the new building, called Templeton House.
Templeton House has been designed with students, nature and community at the centre of the decision-making process. Students from Sotogrande International School have had input into room design, colour schemes and communal space provision. All boarding students were approached to provide feedback before building work stated. This has allowed a design of inclusivity, care and attention to detail. The clean, modern furnishings will allow each individual to live in a comfortable environment where they are provided with the best chance of success.
The aim of this building work was to move boarding students on to the main school campus, increase boarding student numbers, cement boarding direction and philosophy as a central pillar at SIS, and provide SIS students with an exceptional boarding environment to thrive both academically and pastorally within.
Templeton House, which will be open in September 2022, will cater for 116 students predominantly in twin accommodation, with 3 small dorm rooms for junior boarders. The ensuite rooms will be climate-controlled, with wifi connectivity available.
SIS Boarding students will have evening onsite access to: indoor swimming pool, basketball courts, indoor sports centre, all weather pitches, library, kitchen, music rooms and recording studio.
"International boarding opens so many doors for students. Not only do they get to live and learn in a diverse and multicultural background, but they also get to experience a new culture and take part in activities that are connected with their boarding environment", explains James Kearney, Headteacher at Sotogrande International School.
"The benefits of boarding are great and wide ranging. Boarding provides students with exceptional memories, outstanding life skills, a great sense of personal and collective responsibility, resilience and significant amounts of fun and learning," commented Charles Debenham, Head of Boarding at Sotogrande International School.
"In my experience, international boarding adds layers upon this. Boarders at SIS come from over 30 different nationalities and this eclectic mix of cultures and backgrounds means that as much learning occurs outside of the classroom as within it. Living within such an international environment binds the students together, increases their worldview perspectives and creates a unique international environment in which to live and work.
"Many boarding provisions will use the phrase 'home-away-from-home' when describing their boarding programme but I think this oft-used phrase should be extended to, 'family-away-from-family' as the collegiate atmosphere and connections that boarders make are truly profound and lifelong. An international boarding environment extends this 'family' network across both countries and continents, and students at SIS will regularly spend time in the holidays visiting boarding friends in other countries both during and after their school days."
To find out more information about boarding at Sotogrande International School, please view the website here: https://www.sis.ac/boarding
This article first appeared in the 2022/23 edition of John Catt's Guide to International Schools, which you can read here: