Five key questions to ask when choosing an international school
Posted on 13th Sep 2017 in International Schools, Choosing a school Tweet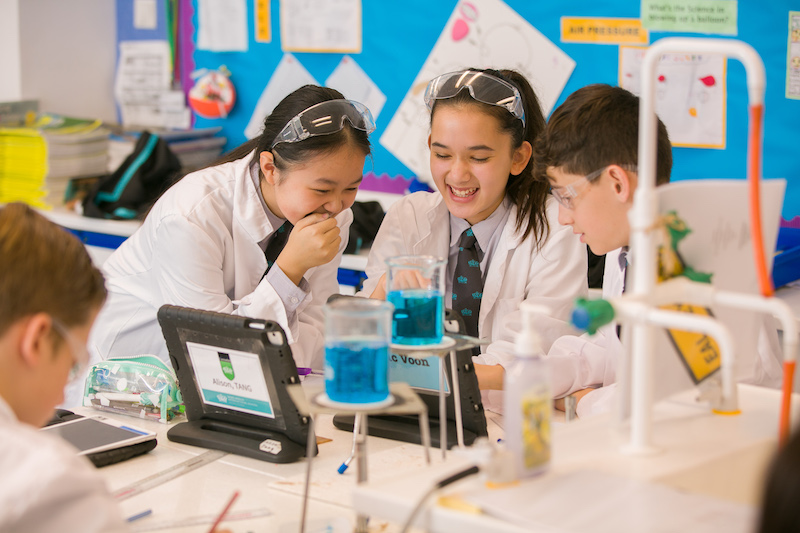 Ethan Hildreth, Superintendent at the Nord Anglia American International School Abu Dhabi, shares his in-depth knowledge about American universities and schools, along with parenting tips as a father of five children...
Families who join an international school community have an enriching opportunity. By definition, international education serves a global community with dozens of nationalities. Students experience a daily fabric representing the diverse tapestry of the world. With the number of international schools increasing rapidly, students and parents have many options of schools from which to choose.
When selecting an international school, families must consider various factors. Of chief importance is that learning focuses on student growth. Education is only as valuable as its lasting effect on students' passion for learning. Each family should develop inquiries based on the individual child's interests, goals, and aptitudes. In addition, these five questions help identify schools that develop lifelong learners.
How does teaching support learning?
Look For: Student growth results from a pedagogy emphasizing good habits, great books, and guided discovery. Inquiry and exploration should form the basis of learning activities. For example, rather than students asking "why" so that teachers can fill their heads with facts, teachers should be asking "why" then guiding students on a journey of discovery. Aristotle asserted that "We are what we repeatedly do. Excellence is not an act, but a habit." Look for practices that help students develop positive habits for life.
How does the school extend learning beyond the classroom?
Look For: Education should connect students to the world through learning and service. Look for meaningful outreach opportunities, including service projects and travel abroad. Schools ideally provide a range of global languages, co-curricular activities, and practicums such as internships, job shadowing, or work-based learning. In addition, practical life skills such as woodworking, gardening, culinary arts, and speaking opportunities are enriching on many levels.
What literary reading is required for students?
Look For: Meaningful, high-quality literature ideally forms the backbone of the curriculum. Students should be inspired by a feast of ideas, the best thoughts from the greatest minds from around the world and throughout history. My article on living books addresses this ideal more fully.
How are fine arts and STEAM integrated within the curriculum?
Look For: Schools must educate the whole child, encouraging all students to enrich their lives and learning through the study of art, poetry, drama, and music as well as expansive studies in the maths and sciences. Nord Anglia collaborations with Julliard and MIT offer examples of this ideal.
How are play and exploration incorporated in learning?
Look For: Marie Montessori recognized that "Play is the work of the child." Much earlier, Plato cautioned "Do not keep children at their studies by compulsion but by play." Children must have room to explore the world though play, inventing their own games, observing nature, and discovering how things work. Look for ample time for reflection, games, and free-play as well as other open-ended learning environments such as STEAM makerspace, art studios, and gardens.
International education offers a learning philosophy supporting the march of human progress. Each nation has a duty to nurture productive relations with others, staying in touch with the world. We must build brotherly relations with other nations, and by providing a global microcosm, international schools offer a particularly powerful pathway to this goal. Education is not just about how much one knows, but how much one cares.
With over 25 years of experience, Ethan Hildreth has worked in leadership development for school districts in the United States as well as advised universities on how to improve education.