Expanding horizons, adopting IB values
Posted on 18th Oct 2019 in School News, International Baccalaureate, Australia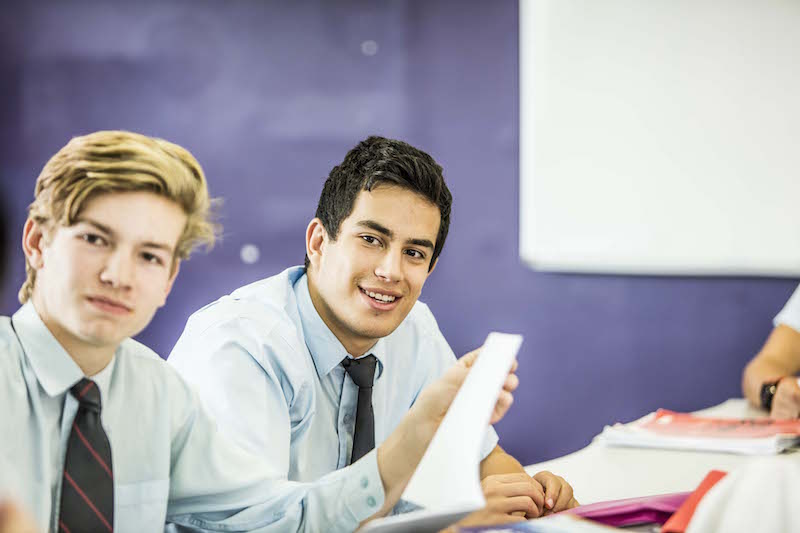 Cranbrook School combines an outstanding education for boys in a 'uniquely Australian' bush setting
With today's students increasingly competing on a global stage, Sydney's Cranbrook School strives to develop enthusiastic and inquiring learners who possess an international perspective as well as the skills and attitudes needed to succeed in the 21st century.
Accredited to deliver the International Baccalaureate (IB) Primary Years Programme (PYP) and Middle Years Programme (MYP) Cranbrook School delivers truly world class education throughout its Pre-Schools, Junior School and Senior School.
Cranbrook School Headmaster Nicholas Sampson said Cranbrook's mission, to enable all students to explore, enjoy and fulfil their potential, is the most important lesson taught to students, creating a culture perfectly aligned with the IB educational vision.
"Through the School's genuine and enduring commitment to creativity, diversity, individuality and a love of the pursuit of excellence, Cranbrook School empowers students to inquire into a wide range of issues and ideas of significance locally, nationally and globally," Mr Sampson said.
"It is our commitment to developing critical and reflective thinkers that has enabled Cranbrook School to readily adopt the educational principles of the International Baccalaureate. Now applied to learning throughout the School, our teachers challenge students to excel in their studies whilst encouraging personal and academic achievement."
Cranbrook is also well advanced in its efforts to obtain accreditation to deliver the IB Diploma Programme, which will offer students the opportunity to complete their education from Pre-School to Year 12 under the IB system.
Mr Sampson said the application of IB values and principles to learning at Cranbrook had proven to be enormously beneficial to students, as borne out by the exceptional results achieved by last year's Senior School graduates.
"We were thrilled with the academic achievement of last year's graduating cohort, with three students achieving a perfect Australian Tertiary Admissions Rank of 99.95 whilst also enjoying sports, arts and co-curricular success," Mr Sampson said.
"Through the combined academic application of our Year 12 students and our dedicated teaching staff, Cranbrook moved from five students achieving 90% or better in 10 or more Higher School Certificate (HSC) units in 2016, to 15 students securing a place in the HSC All Round Achievers List in 2018: a remarkable result.
"The spread of these impressive results across the full range of HSC subjects showed the wide range of capability and diversity that makes Cranbrook's educational offering and student population unique and was testament to how our staff teach to each boy's strengths.
"Cranbrook's 2018 achievement of 33rd place on the Sydney Morning Herald's Top 50 Schools List – a 14 place improvement – was an incredible result."
But Mr Sampson said while the whole school community was buoyed by the outstanding academic success students had achieved, it was a source of even greater satisfaction to know that each boy was leaving Cranbrook armed with a worldly outlook and a great capacity for empathy that would serve them well throughout life.
"While we are justifiably proud of these achievements, we recognise that education is more than about what is taught in the classroom," Mr Sampson said.
"League tables and results are just one measure of success. What will make these boys into the men they become from here will be the whole composite of their learning at Cranbrook and their growth; academically, personally, pastorally, spiritually and across the breadth of learning and an appreciation of the disciplines in which they've engaged: sports, visual art, music, design, drama sciences and languages to name a few.
"Qualities such as empathy, kindness, confidence and consideration are fundamental to an IB education, and sit very much at the heart of all we do at Cranbrook in striving to provide our students the capacity to make the most of every opportunity they seek in the future.
"At the end of their schooling years, it is the capacity to keep learning, coupled with the life lessons we teach, that we wholeheartedly believe prepares students for all that they may encounter in life beyond the school gate."
The School also enables students to expand their horizons through the vast array of immersive learning experiences offered at Cranbrook's experiential learning campus deep in the scenic Wolgan Valley.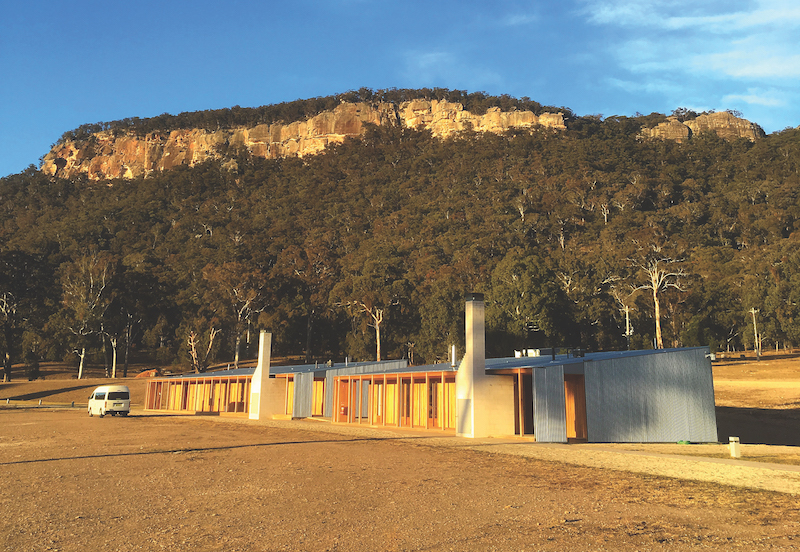 Mr Sampson said Cranbrook's Wolgan Valley Campus afforded students an endless variety of ways to learn, explore, grow and reflect in a uniquely Australian bush setting.
"Our Wolgan Valley Campus is the embodiment of our belief that all our students should be given the opportunity to participate in educational and team activities to enhance their collaboration, organisational and leadership abilities," Mr Sampson said.
"This remarkable rural setting enables us to take learning beyond the classroom for our students and to inculcate valuable skills critically important to their personal growth.
"Nestled between the Blue Mountains and Wollemi National Parks in the spiritual homelands of the indigenous Wiradjuri people, Cranbrook School's Wolgan Valley Campus is set among a landscape rich in flora and fauna. With indigenous hand paintings on the cliffs atop the valley standing testament to the legacy left by the three Aboriginal nations who once met here and with the rich historical connections to Charles Darwin's pioneering observations of Australian wildlife, it is truly a place with a rich and storied history.
"It is with immense pride that our boys are now able to absorb this palpable sense of history, and to play a critical part in part in conserving and protecting it," Mr Sampson said.
"Since hosting our boys on the first 'Cranbrook In The Field' outdoor learning programme in 2017, the campus has come to occupy an ever expanding role in our educational landscape, including excursions for subjects including Biology, Visual Arts and Geography with HSC study camps also occurring at the site."
For more information about Cranbrook School visit www.cranbrook.nsw.edu.au or follow us on Facebook at CranbrookSchool or Instagram at Cranbrook_Sydney
This article first appeared in the 2019/20 edition of John Catt's Guide to International Schools. You can read the digital version of the guidebook here: