COBIS Announces new Training Schools initiative and partnerships with ITT Providers to support the global supply of teachers
Posted on 16th May 2019 in International Schools, International Education, Teaching Tweet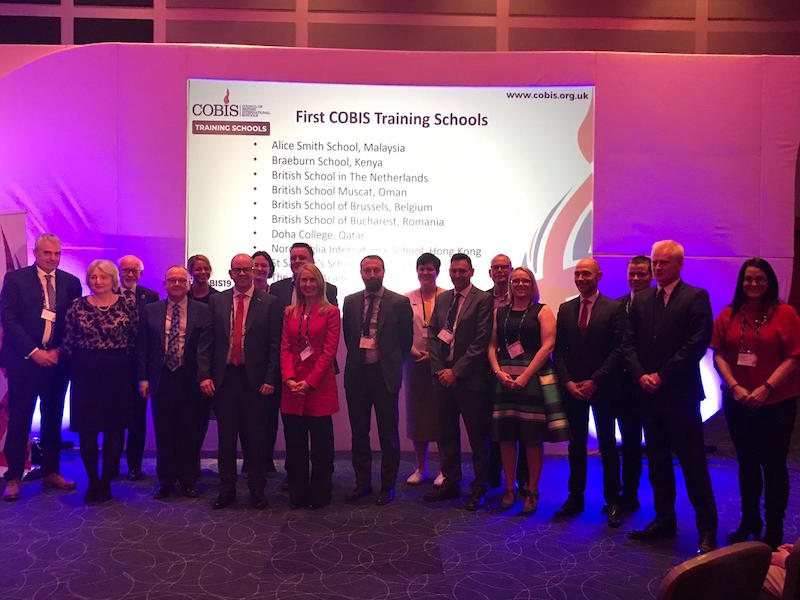 The Council of British International Schools (COBIS) has announced the first cohort of COBIS Training Schools as well as new partnerships with providers of Initial Teacher Training overseas as part of its ongoing strategic work to support schools with addressing the current teacher supply challenge, both in the UK and overseas.
COBIS Chairman, Trevor Rowell, said:
"As part of recent COBIS research on Teacher Supply in British International Schools, we made recommendations about the ways in which the successful international school sector could address the Teacher Supply challenge and support the global supply of teachers. One of the key recommendations was to increase international training opportunities – specifically around Initial Teacher Training. High-quality international schools could play a greater role in training teachers in their locality. This can include TAs, support staff, alumni, parents, spouses – those already within the wider community of international schools – as well as suitable local and international staff – all with a view to reducing demand on domestic supply."
Building on the theme of the 38th COBIS Annual Conference in London, Vision 2030: The Future of International Education, COBIS announced new partnerships with a range of Initial Teacher Training (ITT) providers to support schools with training teachers in an international context with recognised UK qualifications.
COBIS CEO, Colin Bell, said:
"There is clearly an appetite for flexible teacher training routes in an international context, and an increasing number of UK-based training providers are offering or developing international ITT programmes including PGCE, iPGCE, Assessment-Only QTS, and other tailored courses. We are pleased to announce these new partnerships to signpost high-quality Initial Teacher Training opportunities for international schools as well as working with providers to support them to scale up their overseas provision."
COBIS also announced the first round of COBIS Training Schools – eleven schools in Europe, Africa, Middle East, Asia and the Americas that will be working alongside COBIS to deliver Initial Teacher Training to grow the global teacher workforce. They will act as regional hubs for hosting professional development, enabling regional professional learning networks, and sharing and modelling best practice.
Professor Deborah Eyre, COBIS Board Director and Chair of the COBIS Teacher Supply Committee said:
"Teaching is a global profession. Our research has shown that international experience supports retention, and that many teachers move in both directions between the UK and international school sectors. Teachers who work overseas gain valuable transferrable skills, in part from the high quality of professional development opportunities. COBIS Training Schools will play a key role in extending the impact of the tremendous professional learning opportunities in schools, and supporting the COBIS ambition to see international schools engaging with ITT on a greater scale in order to make a positive contribution to the growth of the global teacher workforce."
COBIS Training Schools: a badging and quality assurance scheme to enable schools to demonstrate the breadth and quality of their commitment to professional development, with an emphasis on Initial Teacher Training (ITT), career progression routes and whole school workforce development. The first COBIS Training Schools are:
• Alice Smith School, Malaysia
• Braeburn School, Kenya
• British School in The Netherlands
• British School Muscat, Oman
• British School of Brussels, Belgium
• British School of Bucharest, Romania
• Doha College, Qatar
• Nord Anglia International School Hong Kong
• St Saviour's School Ikoyi, Nigeria
• The Edron Academy, Mexico
• Wellington College China Institute of Learning, China
COBIS ITT Partners:
• University of Buckingham
• Manchester Metropolitan University
• University of Sunderland
• Tes Institute
• Educational Success Partners Ltd (ESP)