COBIS and Tes team up for better recruitment of teachers worldwide
Posted on 27th Jun 2019 in International Education, COBIS, Recruitment Tweet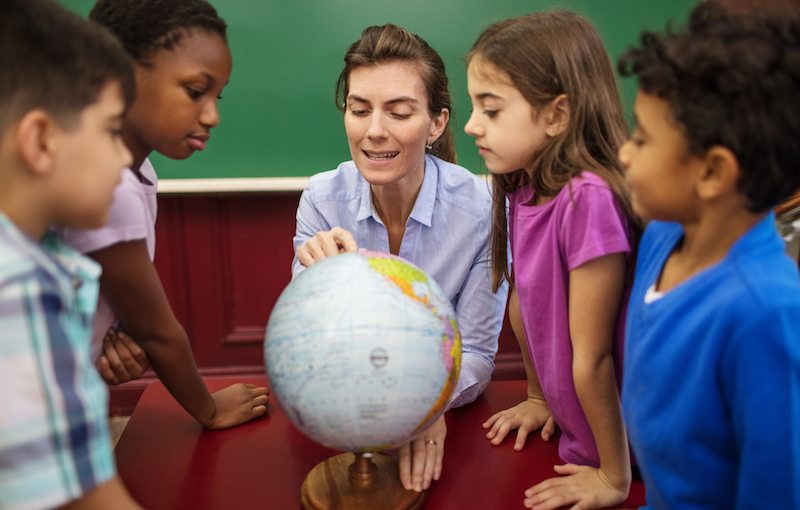 A partnership between The Council of British International Schools (COBIS) and Tes Global, the leading digital education company and world-renowned publisher of the Tes magazine, was recently announced at the 38th COBIS Annual Conference: Vision 2030 – The Future of International Education.
This collaboration has seen the launch of the new COBIS Global Jobs webpage and will provide a quicker, easier and more effective tool for COBIS school members when recruiting across the globe.
The COBIS Global Jobs webpage continues to promote the message that all COBIS school members are committed to safeguarding and promoting the welfare of children, young people and adults.
Teacher Supply is one of the seven key strategic areas highlighted in the new COBIS Development Plan 2019-22. 94% of British international schools said they find recruiting quality teachers 'somewhat' or 'very challenging' in COBIS Teacher Supply Research – which shows that recruiting teachers in international schools continues to be challenging. As a result, scalable teacher attraction and support is a strategic area of focus for COBIS.
COBIS is committed to offering choice: in addition to publishing recruitment adverts on the COBIS Global Jobs webpage via Tes, COBIS school members may opt to use the services of any other recruitment agency. This remains entirely their individual choice.
Problems around teacher supply and retention are major issues facing the education sector, in the UK and abroad. There is a global teacher shortage and it is increasingly important to be able to recruit the best candidates. COBIS school members, alongside other schools, need to reach the widest pool of candidates possible. The partnership between COBIS and Tes will dramatically help this.
Recruitment can also be a time consuming, laborious and frustrating process for schools. The new partnership and the launch of the Global Jobs webpage will help to take away some of the administrative burden and speed-up the process for both the school and the candidates.
Colin Bell, CEO of COBIS, said: "The opportunity to work both internationally and in the UK makes teaching and school leadership roles highly attractive careers. Teachers and leaders in British schools overseas work in some of the best schools in the world – schools that are high performing, up-to-date and well-resourced. COBIS and Tes are committed to offering best value and to supporting schools, regardless of size, location or phase to reach, attract and recruit high-quality candidates. In addition, COBIS, its school members and Tes are committed to the promotion of child protection, safeguarding and good practice connected to safer recruitment. It's these shared values, in particular, which provide excellent cornerstones for this new school-centred partnership."
Rob Grimshaw, CEO of Tes Global, said: "We're excited to be working with our partners at COBIS to make it easier for British International Schools across the globe to recruit the teachers they need. With the demand for skilled teachers increasing rapidly, Tes has the digital expertise to help schools compete for the best candidates. The new Global Jobs page will use the smart recruitment tools we've developed for tes.com, giving British International Schools everywhere a simple, straightforward way to reach more high quality candidates than ever before."
How the new Global Jobs webpage works
COBIS member schools will be able to post job vacancies to the new COBIS Global Jobs webpage via Tes Portal.
The partnership will allow member schools to quickly and easily create their job advert once in Tes Portal, but post it to multiple locations – the COBIS Global Jobs webpage, their Tes career site and their own school website – at the click of a button.
Member schools will also benefit from access to Tes Portal's built-in Application Tracking System (ATS), allowing them to manage and track their applications and communicate with candidates throughout the recruitment process in one place, simplifying the recruitment process and saving member schools' time.