Working towards carbon neutrality at Hong Kong Academy
Posted on 13th Jan 2023 in School News, Hong Kong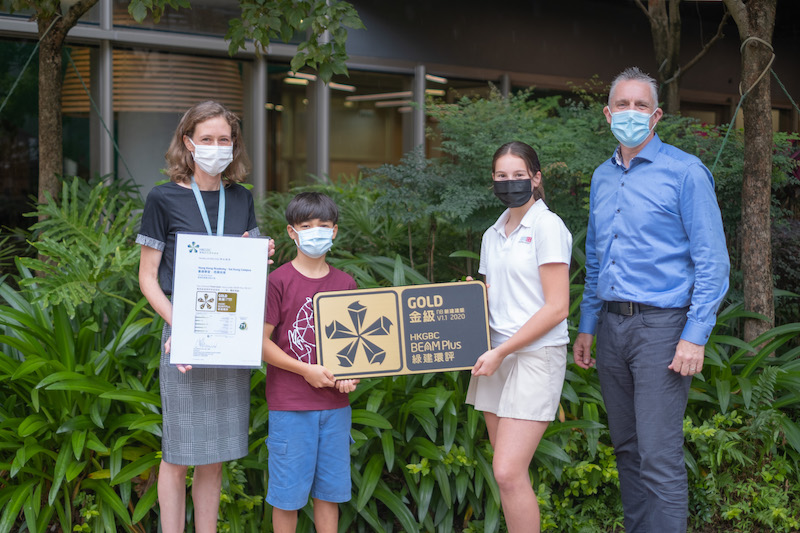 Hong Kong Academy values how children learn as well as what they learn. Students are encouraged to take ownership for their learning within a joyful, authentic and purposeful learning environment, becoming motivated to contribute to their communities and reach their full potential.
Innovation and Sustainability
The fleX learning programme in Grades 6-10 provides students with dedicated time and support to explore, develop and enact projects intended to make a positive impact in their communities. Within this context, Grade 6 students investigated United Nations Sustainable Development Goal 7, Affordable and Clean Energy, and identified an opportunity to bring alternative energy to HKA.
Through their research, the students learned that energy production is by far the largest source of global greenhouse gas emissions and that clean and affordable energy transformation can help the world move towards carbon neutrality and allow for economic development. Their findings led them to explore renewable energy sources and opportunities for reduced greenhouse gas emissions in Hong Kong, ultimately resulting in their submission of a grant application to the Solar Energy Support Scheme. The subsequent installation of a 10KW photovoltaic solar energy array on the HKA rooftop will feed renewable energy into the local grid and contribute to the Hong Kong government's climate action plan for carbon neutrality for years to come.
The installation also provides a learning tool for future student projects and demonstrates the school's ongoing commitment to sustainability. HKA's purpose-built campus is the only whole-school facility to have been awarded a Gold BEAM Plus rating by the Green Building Council of Hong Kong. The school received special mention for its innovation and environmentally friendly campus features, including numerous water, energy and waste reduction systems. Integrated data collection systems enable students to partner with the school's operations and facilities team to engage in environmental stewardship and data-driven decision making to further optimise and promote a healthy learning environment.
You can watch a video of the solar panel installation here: https://www.youtube.com/watch?v=OmeYyDj2Ntc
Exceptional Global Citizens
HKA students are exceptional global citizens who graduate with up to three credentials and consistently outperform world pass rates and average total IB Diploma points. This year's graduating class has been offered places at an impressive list of world-class universities, including Ivy League colleges in the US and Russell Group universities in the UK. The school welcomes new families all year round, please contact admissions to learn how your child could benefit from an HKA education.
To learn more about HKA or book a personalised tour, contact admissions or visit their website here.