Why a degree in mechanical engineering is the right choice!
Posted on 12th Sep 2018 in University Study, Germany, STEM, Science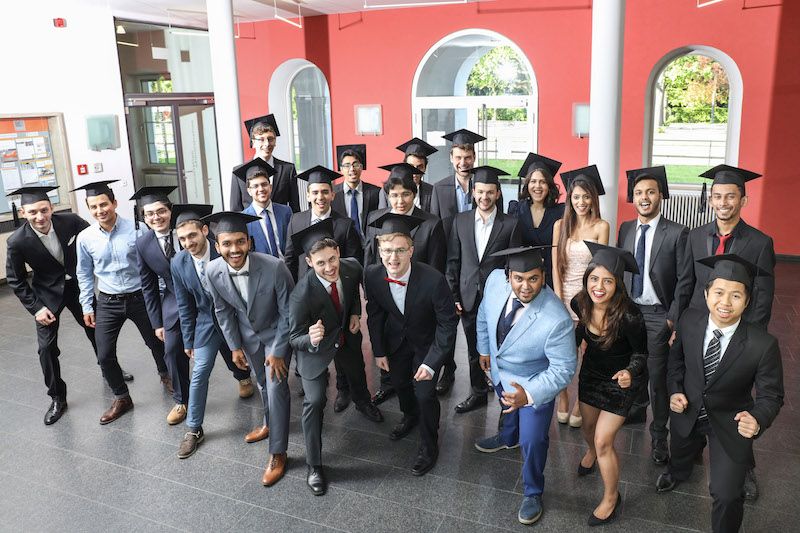 Linda Gierich explains the opportunities on offer at the Carl Benz School of Engineering – Mechanical Engineering College of the KIT in Germany...
Do you have a passion for science? Are you interested in creating inventions? If you have answered yes, then a career in mechanical engineering is the right choice! Engineering is the field that solves the most impactful problems in the world. Engineers are constantly changing the world with solutions and inventions that affect the lives of everyone. They are also dealing with important tasks like trying to find out how to create clean water or detect cancer.
What is it like to study mechanical engineering?
Mechanical engineering is a diverse subject that derives its scope from the need to design and manufacture everything from small individual parts and devices (e.g. microscale sensors and inkjet printer nozzles) to large systems (e.g. spacecraft and machine tools). It is the broadest and most diverse of engineering disciplines and plays an important role in different industries such as automotive, aerospace, biotechnology, computers and electronics, environment control, manufacturing and more. This broad scope of disciplines allows students a variety of career options beyond some of the industries listed above. Regardless of the particular path the students envision for themselves, a solid education will provide them with the creative thinking that allows them to design an exciting product or system, the analytical tools to achieve their design goals, the ability to overcome all constraints, and the teamwork needed to design, market and produce a system. These valuable skills could also launch a career in medicine, law, consulting, management, banking, finance and more.
As a mechanical engineer, you take a product from an idea to the marketplace. A broad range of skills is needed in order to accomplish this. For example, to understand the forces and the thermal environment that a product, or its subsystems will encounter. Furthermore, it is the task of a mechanical engineer to design the products for functionality, aesthetics and the ability to withstand the forces and the thermal environment they will be subjected to. Mechanical engineers deal with everything that moves. They learn about materials, solid and fluid mechanics, thermodynamics, heat transfer control, instrumentation, etc. Specialized mechanical engineering subjects include not only biomechanics, cartilage-tissue engineering but also laser-assisted materials processing for example. In the end, the goal is to determine the best way to manufacture them and ensure they will operate without failure.
Obtain your degree at one of the leading technical universities worldwide and benefit from a unique hands-on industry training!
At Carl Benz School of Engineering, the Mechanical Engineering College of the Karlsruhe Institute of Technology (KIT), students have the opportunity to study German engineering in English. Worldwide, Germany is one of the most attractive locations for international students and globally known for its high-quality education. It is well-known for its manufacturing of high-end goods. Products associated with the mechanical and automotive engineering industry as well as those of electrical and optical manufacturers are especially successful in the world market.
The Carl Benz School (CBS) was founded in 1999 and offers an English-taught Mechanical Engineering (International) final degree Bachelor of Science from the KIT. It strives to provide its students with the best education and training to prepare new leaders in engineering, development and production. For students who want to take a sneak peek into the world of mechanical engineering, CBS offers two summer programs, one in Karlsruhe, Germany and the other in Suzhou, China. These courses provide the perfect opportunity for technically inclined high school students between the age of 16 and 19 to discover the world of engineering. CBS is well known for its Bachelor of Science (B.Sc.) program in Mechanical Engineering (International). Within this program, students can specialize in Global Production Management, Energy Engineering or Automotive Engineering.
One remarkable feature of CBS is the strong cooperation with key players of the German industry like Daimler, Bosch or Carl Zeiss. As part of this partnership, CBS offers a hands-on industry training called Smart Factory@Industry, which includes a practical phase at the innovation centers of our industry partners. The students work on smart factory topics, such as an innovative product or a smart manufacturing solution, with the chance of a subsequent bachelor thesis with the company. Additionally, participants in this project can gain valuable knowledge directly from industry partners, additional management skills and a sense for today's job market. At CBS students not only have the opportunity to work closely with the industry but also benefit from an unique concept that comprises high-quality lectures by excellent professors of the KIT, combined with an individualized all-in-one service package, support and mentoring in order to develop the professional profile of the students. Additional to the unique concept and to ensure the best possible result, the class sizes are small. Furthermore, the school provides students with support regarding everyday questions with an individualized study guidance and with a personalized career service. Students of CBS come from all around the globe and work in many different countries after graduation. Thus, CBS boasts a worldwide alumni network with alumni from 50 different countries. With their excellent education from the Mechanical Engineering College of the Karlsruhe Institute of Technology, CBS students go on to pursue careers in all kinds of places and companies. Alumni are invited to support other students as alumna or alumnus by participating in events, as industry partners, as brand ambassadors for the school or as a mentor for other students.
What are the possibilities after graduating with a degree in mechanical engineering?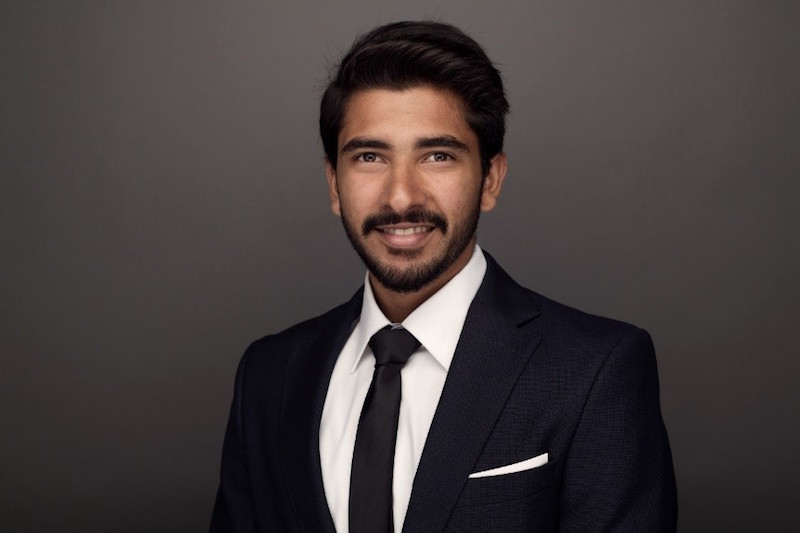 The career options as mechanical engineer are numerous. One example, provided by our alumnus Gautham (pictured), who joined CBS after completing his International Baccalaureate in Paris in 2010 with the desire to remain in Europe and the admiration for German engineering. He is currently working as a project engineer in sales at a market leader in pneumatic automation. In this role, he is responsible to manage customer specific development projects for global key accounts. In the following statement you can read about his experience at CBS:
"The foundation for my career in product development was laid during my Bachelor's degree at CBS, where I gained valuable technical experience in product development with not only corporate companies but also startups. Apart from excellent technical knowledge, CBS enabled me to grow personally by providing the opportunity to join numerous student organizations such as PionierGarage and Student Association of International Department (SAID). As part of PionierGarage, a popular student group at KIT to support entrepreneurs, I was privileged to participate in startup tours to San Francisco and Berlin, and in various startup workshops and competitions.
My next career step is to transition from the current operational management role to a business development and strategy role after completing an MBA program. Once I have gained enough experience in business development, my ultimate goal is to build a sustainable business of my own, driven by technology, to tackle social challenges. I strongly believe that CBS has provided me with the right foundation and network to achieve this goal."
Visit our website for more information: www.carlbenzschool.kit.edu