What makes a school international?
Posted on 27th Sep 2017 in International Schools Tweet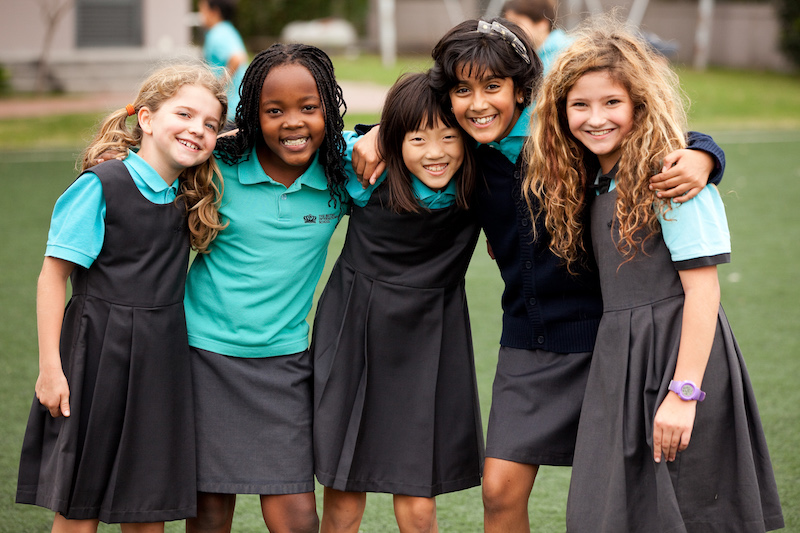 Andy Puttock, Education Director at Nord Anglia Education and former Principal at The British School of Beijing, Shunyi, offers his thoughts
International schools have changed beyond all recognition in the past 20 years. During that time, the sector has moved from a fairly small movement, catering largely for expatriate children in major cities around the world, to a type of education actively sought out by both locally-based families and those moving from city to city according to parents' employment.
Hence, the term international can mean many things to many different people. These schools may well have an international curriculum; it may refer to the make-up of their population (The British School of Beijing has over 60 nationalities represented); it may represent – particularly in those schools who follow the International Baccalaureate programme – a genuine philosophy of international-mindedness; it may even simply be a reflection of the way a certain school is financed.
However, none of this begins to explain the exponential growth of the sector around the world. Increasingly, some genuinely international schools are catering almost fully to students of the nation in which they are based. This development is based around the rightful belief that these schools open doors to the future, supporting students' academic, personal and social successes and preparing them for future lives as global citizens. This trend, whether it be amongst aspiring middle classes in China, or local populations in the US, or anywhere in between, is rooted in a desire amongst parents to fully equip their children with global, 21st century skills.
International schools provide students with the opportunity to participate on a global scale and, perhaps uniquely, to do so in collaboration with other students from across the world. This applies to everything they do – be that in the classroom, on the sports field, or in their wider development. Students at the British School of Beijing can connect to over 38,400 other Nord Anglia Education students from 44 schools around the world through our Global Campus, a programme that offers in-school, online and worldwide activities to enrich the curriculum. Through our worldwide challenges with UNICEF and MIT, we encourage our students to be truly international by giving them experiences that require them to work together—across borders, cultures and ethnicities – to make a positive difference to real-world problems. Students from local schools can also, of course, engage in similar projects but the scope and breadth provided by international collaborations mean they take on a richness that, for many students, opens their eyes to what can truly be achieved.
The very nature of being international implies that the school is open to innovation and best practice in every field of endeavour. For us, this means ensuring that our students are able to access worldwide excellence. Our STEAM (science, technology, engineering, arts and maths), collaboration with the Massachusetts Institute of Technology (MIT) genuinely allows our students to invent the future and engage their curiosity. Our performing arts curriculum with The Juilliard School in New York, enables our students to learn from world leaders in their fields. Parents choose international schools because they rightly believe that these schools offer their children global opportunities and, ultimately, access to the world's best universities and global careers. Being a true international school has to mean so much more than simply being a good, or even great school teaching a certain curriculum, but supplanted into an international setting.
And this is perhaps where the most contentious point of international education surfaces. A school does not become international simply because of its name, population, or curriculum, although these are usually underpinning factors. It is the relentless pursuit of an international vision. You will see this every day in the way teachers teach and the way children learn, and most importantly in the behaviours and demeanour they demonstrate towards each other. Great international schools recognise that academic success is only part of the route towards university and employment success. It ensures that values and attributes such as tolerance, open-mindedness, curiosity, care for the world and others, and resilience are not only embedded but actively promoted and taught.
It is indeed perhaps in the field of soft skills that international schools are most sought after. By being immersed in different cultures, travelling regularly and having the opportunity to live so many different experiences, a student's world view is innately changed. They become more globally minded. The children become more adaptable to change, more understanding of others, are knowledgeable about the world and more importantly are rounded, considerate individuals. These children are more likely to travel, to be adventurous and try new things and in the future are more likely to be highly ambitious. These children have seen first-hand what a good education is and they know how lucky they have been and so will make the very most of the chances they are given. I myself am constantly surprised by the levels of understanding our children demonstrate and some of the highly mature comments that come from even our youngest learners.
The final piece of the jigsaw to me, and for all the schools in our Nord Anglia family, is that international schools need to deliver truly personalised learning. It is an over-used word in education, but has to be at the core of what we do. With students from multiple nationalities, entering at all stages of the year, and leaving our schools for higher education and careers in every corner of the globe, the ability to make the school fit the child, and not the child fit the school, is an absolute imperative in the international arena.
In our school, and our family of schools, this is summed up by our philosophy of 'Be Ambitious.' For me, this epitomises what makes a school truly international. It means that we encourage our students to dare to dream, to open their eyes to the range of opportunities our international schools can offer them, and to believe, as we do, that there is nothing they cannot achieve. This will not only give them access to outstanding global university and career opportunities-- it will truly prepare them to be the leaders of tomorrow. More importantly is that at the root of international schools, is the belief that the world can be a better place because of their influence.
Andy Puttock was Principal of The British School of Beijing, Shunyi from 2013 to 2017 before assuming the role of Education Director for Nord Anglia Education. His experience in education spans several decades beginning in 1986 as a teacher of French, German and Latin, following a career path through Head of Modern Languages in a large Essex school and Deputy Headship, also in Essex. Since then, he has spent 16 years as Head Teacher of two large and highly successful schools. Andy is committed to the belief that every student can succeed more highly than they thought possible if schools provide the right environment and remain relentlessly focused on providing the highest quality of teaching and learning.