Wesley College welcomes new principal, Mr Nicholas Evans
Posted on 20th Sep 2019 in School News, Australia, Appointments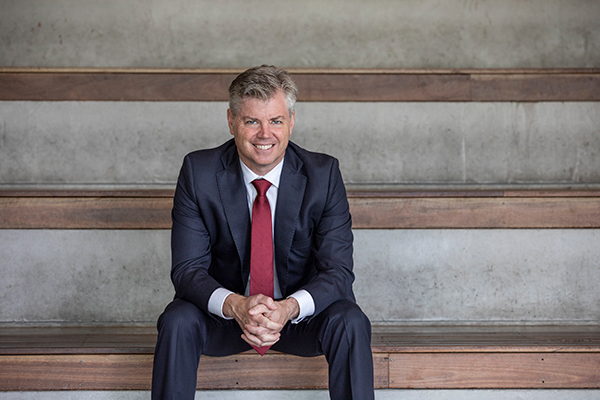 Mr Nicholas Evans officially commenced in his role as the 17th Principal of Wesley College Melbourne in mid-2019.
Previously Deputy Headmaster and Head of Senior School at Melbourne Grammar School, Mr Evans returns to Wesley where he was a student and, for more than 20 years, a teacher and school leader.
"I have experienced life at Wesley from a variety of perspectives, and I'm delighted to return to this inclusive community, which remains true to its progressive values," Mr Evans said.
"I was a student shortly after Wesley first introduced coeducation in 1978.
"Since then, the College has gone from strength to strength, creating an incredible and enduring culture of acceptance, diversity and respect.
"The return of boarding through Wesley's Learning in Residence has undoubtedly contributed to the school's culture and community – bringing together students from across Australia and around the world to live, learn and grow together.
"I am thrilled to return to the College and look forward to contributing to the next chapter of Wesley's history."
During his time at Melbourne Grammar School, Mr Evans worked with staff and students on various initiatives to promote inclusiveness and a culture of respect across the school's boarding and day community.
"I believe schools have a vital part to play in fostering a respectful, accepting and inclusive society," he said.
"We learn best and deepest in an environment where we feel safe, where everyone has respect for and trust in one another.
"One of my goals is to build upon Wesley's strong community to ensure that when students pass through our gates for the last time, they do so as knowledgeable, capable and compassionate individuals."
Mr Evans succeeds Dr Helen Drennen AM, who led Wesley with exceptional distinction since 2003.