UWC expands to East Africa with new location in Tanzania
Posted on 3rd Jul 2019 in International Schools, Tanzania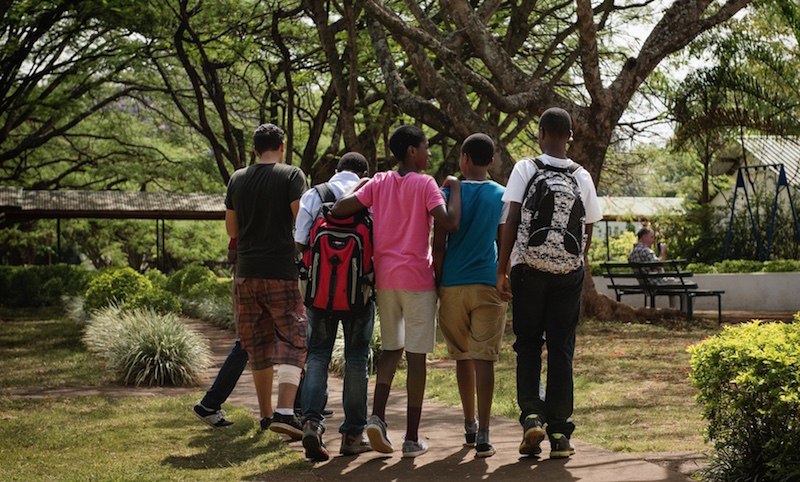 UWC (United World Colleges) has announced the launch of UWC East Africa in Tanzania. Opening 1 August 2019, UWC East Africa will become the second UWC school in Africa and the 18th in the UWC movement.
UWC East Africa will be established at International School Moshi which was originally set up in 1969. The school is ready to welcome 80 students into its International Baccalaureate Diploma Programme (IB Programme) this August, across its two campuses in Arusha and Moshi in the foothills of two of Africa's biggest mountains.
Becoming a UWC school will involve a substantial change in the composition of the student body, with a more diverse range of international students attending the school, over 50% of whom will attend on scholarships.
"Our rapidly changing world needs a new kind of leadership that is globally-minded, compassionate and courageous and that thrives on diversity. We are thrilled to bring UWC's unique experiential education to Tanzania and to offer scholarships for students from East Africa and across the globe to access our IB Diploma Program irrespective of their ability to pay," said Jens Waltermann, Executive Director, UWC International.
On top of the IB Programme, students at UWC East Africa will take part in a dedicated Outdoor Pursuits Programme which includes challenging mountaineering expeditions to Mount Hanang, Mount Meru and Mount Kilimanjaro, as well as other off-road expeditions. The programme is designed to give UWC East Africa's students exposure to unfamiliar challenges which enable them to develop new teamwork and leadership skills.
They will also be engaged in a wide spectrum of creative, physical, social and community activities through UWC's Creativity, Activity, Service (CAS) projects, which will range from peer education programmes in the local community to a bee farming project in West Kilimanjaro. Social justice and community service both lie at the heart of the UWC movement.
"We're very excited about adding to our already diverse community and broadening our reach in East Africa and beyond," said Anna Marsden, Director of UWC East Africa. "Tanzania's natural resources and mountainous landscape will give UWC East Africa's students something they can't get elsewhere, with plenty of opportunities to experience the mountains and the Indian Ocean coastline."
"Throughout their time at UWC East Africa, the students will acquire the competencies needed to become leaders in their communities and bridge builders in a world that will only solve its problems through cooperation," added Waltermann.
Students apply to UWC through their national committees or the Global Selection Programme and are selected on the basis of their potential. Most UWC students are between the ages of 16 and 19. Admission to UWC schools is independent of socio-economic means, with over 80% of national committee-selected UWC students receiving full or partial scholarship.
UWC was founded in 1962 and has more than 60,000 graduates from 160 countries.
About UWC
UWC (United World Colleges) is a global movement that makes education a force to unite people, nations and cultures for peace and a sustainable future. It comprises a network of 18 international schools and colleges on four continents, short courses and a system of volunteer-run national committees in more than 155 countries.
UWC offers a challenging educational experience to a deliberately diverse group of students and places a high value on experiential learning, community service and outdoor activities, which complement high academic standards delivered through the International Baccalaureate Diploma Programme.
Today, 10,725 students from over 160 countries are studying on one of the UWC campuses.
Admission to a UWC school is independent of socio-economic means, with over 80% of UWC national committee-selected students in the IB Programme years receiving full or partial financial support.
Since the foundation of the first UWC college in 1962, UWC has inspired a network of more than 60,000 alumni worldwide, who remain engaged with the UWC movement and committed to contribute to a more equitable and peaceful world.