United Lisbon International School joins the Dukes Education Family
Posted on 11th Jan 2023 in School News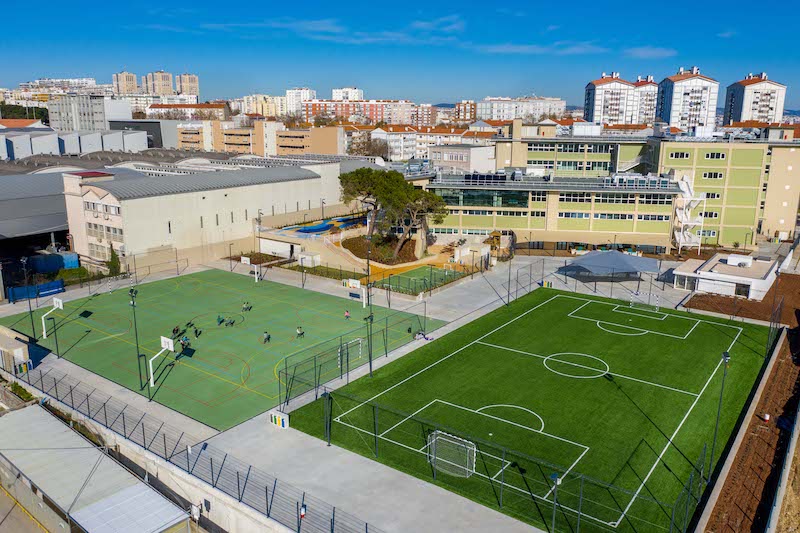 United Lisbon International School is delighted to announce their partnership with UK education group Dukes Education. This partnership will be Duke's first partnership with a school outside the UK!
United Lisbon International School was founded by Chitra and Roman Stern of the Martinhal Group in Portugal after the recognition that an international school in the city of Lisbon was urgently needed to enhance foreign direct investment. The journey started in 2017 with the acquisition of a former university and the industrial buildings surrounding it near Parque das Nações. It took the Sterns 3 years of investment, planning and construction to get the first phase of United Lisbon ready and open in September 2020. Since then, with a skilled and experienced senior leadership team, ULIS has grown into a community of 500 students and 89 staff and teachers. ULIS is also now a World IB school accredited for its International Baccalaureate Diploma Program (IBDP) by the International Baccalaureate Organization (IBO). The first language is English and the student and teacher population is made up of over 50 nationalities, making this a truly international school. The first cohort of students from the IBDP program will be graduating in 2024.
Their vision was to create an international school with a focus on the future skills needed by children in this world. They designed the building and concept for education for the future focusing on the pillars of values, technology, entrepreneurship, music and the arts. While the Sterns were able to kick-start this innovative educational project against all odds during the global pandemic in September 2020 and grow the school in 2 years, they were very aware that in order to deliver their vision to create the "Best International School in Portugal", they needed a partnership with a larger education group with experience and scale in the education sector.
United Lisbon met Aatif Hassan, the founder of Dukes Education Group, during their extensive research into the global world of international education. A perfect match was found between their common values for education for the future. A perfect match was found between their common values for education for the future and they decided to bring ULIS into the Dukes family. There is mutual respect from both ULIS and Dukes for what they will learn from each other and ULIS is the first international school in Europe for Dukes. Dukes is an exciting, innovative organisation with pupils, students and teachers at its heart. It is a family united by a strong common purpose – to give young people an outstanding start in life. With their partnerships, they have provided a gentle hallmark of quality to the schools, nurseries, colleges and educational services that they have integrated into their education group. Including ULIS, DEG now has 40 brands operating across 62 settings, supporting more than 8,500 pupils and over 2,280 staff.
Within the Dukes family of schools, "United Lisbon International School" will maintain its name into the future. Entrepreneurship, technology and music and the arts are all important pillars of the education we offer at ULIS and all this will continue into the future under the guidance of the Dukes Family. ULIS will be a flagship in Europe for the Dukes Education Group and the leadership team at ULIS is looking forward to leading ULIS into the next chapter of its life as part of the Dukes family.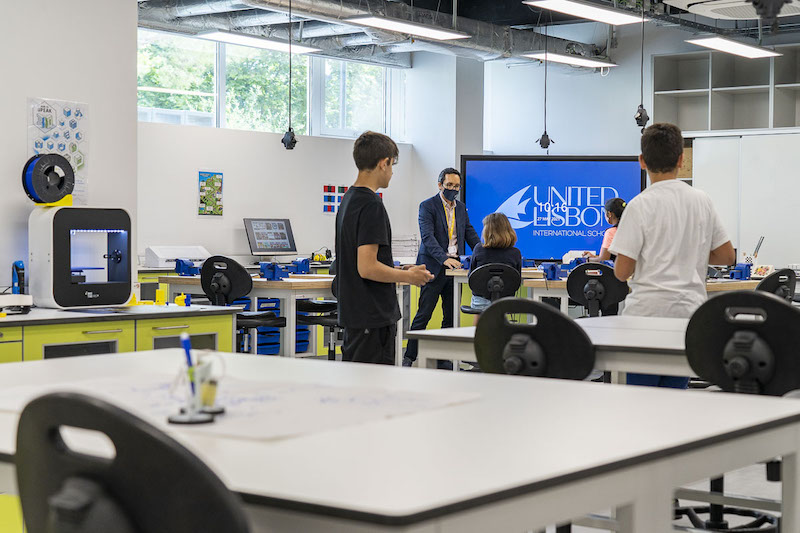 Students at ULIS will benefit enormously from international exchange and summer camp opportunities, as well as sports competitions. Dukes has superb career counselling, Internship and college counselling experience and platforms for children wishing to go to universities in the US, Europe or the UK. Teachers will gain access to the world-class leadership and professional development offerings of Dukes. Parents with children at ULIS stand to gain from a huge network of likeminded families and learning opportunities within the Dukes community.
Chairman and Founder of Dukes Education Group said: "I am so happy that our first step into Europe is marked with this partnership with ULIS. So much has been achieved in a short time and this is truly impressive. Our common values and commitment to providing the highest quality education possible will ensure the future success of our partnership".
Co-Founders Chitra and Roman Stern said: "We are delighted to lead ULIS into the next chapter of its life as part of the Dukes family. We have found a common set of values, vision and purpose with Dukes and are excited by the tremendous potential for ULIS to grow with the benefit of their world-class people, reputation and infrastructure. We are absolutely sure that ULIS will be a great flagship for the Dukes family in Europe".
Head of School at ULIS, Dr. José Azcue, reflected: "We are looking forward to working closely with the Dukes Education Group to avail of synergies and opportunities offered in this partnership to benefit our community of students, teachers, staff, and parents."
General Manager at ULIS, Teresa Monteiro, added: "With Dukes, we will preserve our ethos and personality while embracing their collective expertise and renowned strive for quality."
For more information, please contact Rosa Santos, Director of Communications and Marketing, Martinhal Group: rosa.santos@martinhal.com