Thinking of studying abroad? Not sure if your English is good enough? Here's what to expect...
Posted on 22nd Nov 2017 in International Schools, International Students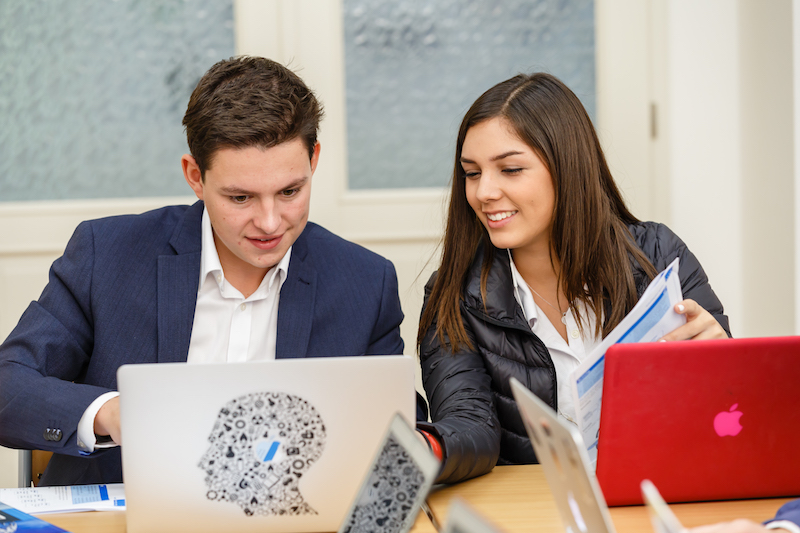 Have you been thinking of studying abroad? Are you not sure if your English is good enough? Do you know what to expect in an international high school? Aaron Wright, Language School Coordinator, EAL Teacher, and MUN Faculty Advisor at Carlsbad International School in the Czech Republic, provides some answers...
What is the required/recommended level of English if you wish to study at CIS?
Ideally, all students should aim to have a B1 or higher to be accepted into CIS, and a B2+ or higher to enter the IB program. This doesn't mean that CIS turns away students with lower levels of English. We believe that every student has the right to excel in any education system.
CIS is in the process of opening the Carlsbad International Language School (CILS) – for more information visit our website. This 'school within a school' will allow incoming students who test below the recommended level of English to have an extra term of full language immersion. Additionally, CIS has an excellent EAL program designed for non-native English speakers to be streamlined into appropriate classes before entering into the IB Program.
How can the student improve quickly?
After initial and in-depth assessments of an incoming students' English abilities, students will be placed in the EAL class most suitable for the language needs. Additionally, if students require additional help, CILS will enroll incoming students in the immersion program.
Upon completion of the program, students will then have a smooth transition into the EAL program and later the IB program. Enrolled students are also able to get additional assistance with English in specific core content classes such as science and mathematics. Students can also take advantage of individual tutoring sessions from a native speaker here on staff, as well as take advantage of a multitude of services the CILS including a Writing Center. This will help students improve their academic writing skills and personal statements for university applications.
Which other languages do you offer?
In addition to English, we also offer Russian, German, Spanish, and French at CIS.
What issues do non-native speakers face during lessons and how to overcome these?
One of the biggest issues I have seen in the classroom has been students having difficulties learning how to study a language. Studying a language is not the same as studying for a biology or a history exam. Studying a language requires constant review, revision, and self-study.
Additionally, taking language exams require in-depth critical thinking skills such as discovering meaning of new words through context. I suggest all students keep a notebook of new vocabulary learned each day, review each day's material, and always bring questions to class about past, current, and future content.
How can our students practise English outside the classroom?
One way students can practice English outside of the classroom is to set a side an hour a day to have some type of interaction with English. This can be in the mornings when reading the news or only listening to music in English.
The great thing about CIS is that it is a boarding school and English is our common link. Students have many opportunities throughout the day to engage in conversation with their friends and teachers in English. What I've seen on campus is many students who share a common native language tend to group together. What I advise for these students is that, while this perfectly fine and natural, try to continue conversations in English instead of their native tongue – even if just for 15 minutes!
I've seen great improvements in my students' English solely because they've maintaining conversation in English outside of the classroom with their friends.