Thinking internationally – preparing students as future leaders
Posted on 12th Oct 2022 in School News, Italy, International Schools, International Education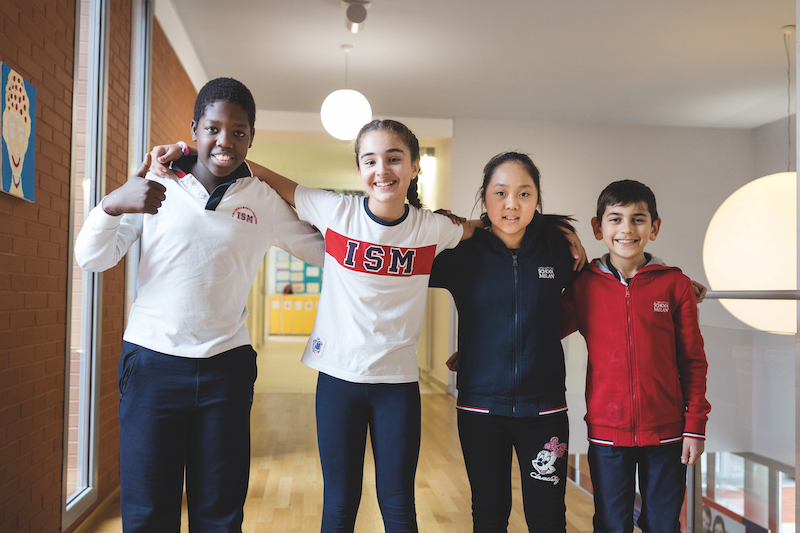 High standards, international values and active citizenship are all core values of the International School of Milan.
A school is more than just a place where students come to learn; it is the key to understanding how to build one's future. However, it must be a school that is ready to help young people embrace the commitment that managing change requires, and assist them in becoming the young leaders of the future.
International School of Milan in Italy has been dedicated to this for more than 60 years, for thousands of students from around the world. From Kindergarten to early years to high school, every young learner is supported in cultivating an attitude that enables them to find new solutions, adapt to new challenges, and invent new paths so they can create their own work for the future, particularly where the offer of work is found to be lacking. Alongside this, students also enhance and strengthen their communication skills quickly, especially in English, as well as learning the all-important skills of open-mindedness, academic rigour and intercultural awareness.
For each age group, IS Milan offers the globally recognised International Baccalaureate (IB) Programme. This is the gold standard that all the best international schools have chosen to adopt, and offers an outstanding level of inquiry-based learning that encourages students to become independent, internationally minded and lifelong learners. It is this consistent approach that helps to open doors to not only some of the world's most renowned universities, but also prepares students for the future world of work.
So what differentiates the path of a successful young student after their school journey from any other student? Without doubt the international dimension. Those who understand this element are able to appreciate the increasingly rapid evolution of society and anticipate what needs have yet to arise.
Francesca Arduini is one of many examples. She graduated in 2013, and eight years later began to teach Microeconomics at the prestigious University of Oxford in the United Kingdom. As soon as she graduated, Francesca was admitted to the same university, where the initial selection, as is well known, is very strict. "It was the teachers at IS Milan who made me dream of studying abroad, and they recommended Oxford to me. Then the flywheel started from there," says Francesca. Today, aged less than 30, she is on the other side of the chair as a Stipendiary Lecturer. "The other fundamental contribution from my point of view is how the IB Learner Profile pushes students to reflect on themselves and improve themselves, not only from a strictly academic point of view, but more broadly. In my opinion, this makes the difference between those who are good at school but struggle when moving forward, and those who are trained to be resilient in various work and personal contexts."
Alessandra Cestaro is another example of international learning. Graduating in 2010, in ten years he has been awarded two degrees at Bocconi – including 6 months at the University of California in San Diego (UCSD) – was part of an internship at Google in Dublin, has 3 years of professional experience at McKinsey as a Business Analyst, and has an MBA from the prestigious Columbia Business School in New York. Today at 28, while making a career as a Junior Manager at McKinsey, Alessandra has also created a successful startup business. In fact, he founded Holifya, a digital nutrigenetics platform that offers personalised nutrition plans based on DNA testing to consumers, companies and beyond. Alessandra says: "I am convinced when I say that without IS Milan I would not be where I am now, and above all I would not be who I am now. IS Milan shaped my personality and my ambition, and taught me to be a citizen of the world. The school also taught me to dream big - and then to roll up my sleeves to make those dreams come true."
High standards, international values and active citizenship are all core values of IS Milan. As part of the Inspired Group of schools, which educates over 65,000 students on 5 continents across 80 schools, it is the premium level of private education, caring and supportive teachers and a dedication to excellence that truly makes a difference to students. Francesca and Alessandra are just two of many former students who can attest to this. With thousands more students already on their educational journey, and those yet to begin, becoming one of tomorrow's leaders is easily within their reach.
This article first appeared in the 2022/23 edition of John Catt's Guide to International Schools, which you can read here: