The value-add of international perspective
Posted on 8th Nov 2018 in International Education, International Schools, United Arab Emirates, Teaching Tweet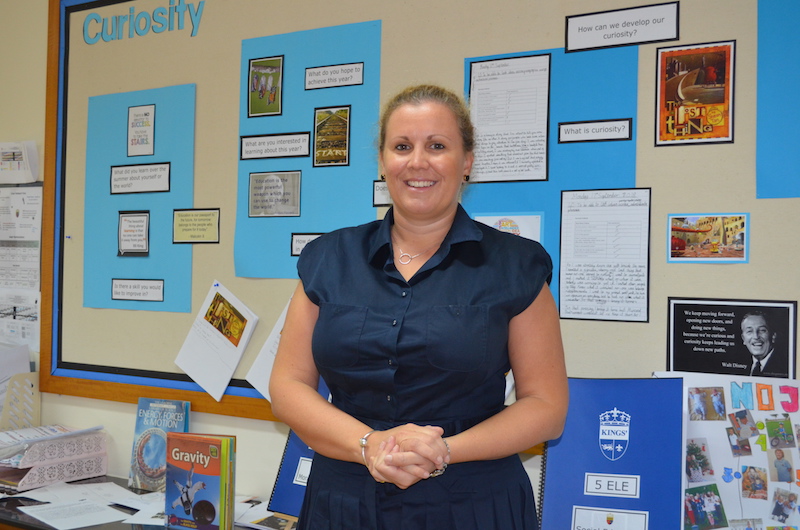 International circuit experience is a win-win for teachers and their students and the old adage, 'travel broadens the mind', rings true for three Kings' Education team members who cite their time overseas as personally and professionally life changing.
Born in Bahrain to an international educator, Emily Leggate (Year 5 Teacher and Community & Social Responsibility Leader, Kings' School Dubai, pictured above) grew up in Oman, Sri Lanka and the UK, and an overseas posting was always on the cards. In 2012, after initially looking at opportunities in Europe, she joined the ABC International School in Ho Chi Minh City, Vietnam, as a Year Leader and Key Stage 2 Teacher.
It was a similar scenario for Michael Bloy (Secondary Head Teacher, Kings' School Al Barsha, pictured below), also brought up abroad. In 2005, he chose to leave the UK for the UAE, citing the formulaic rigidity of the education sector as a personal catalyst and, in 2012, moved again to Ecuador as Head of The British School of Quito.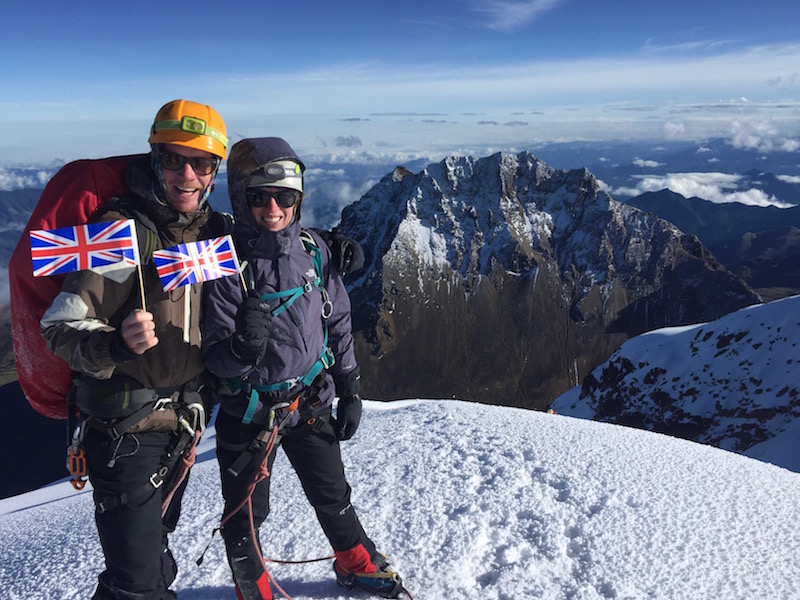 "Once you experience 'true' international teaching, you keep looking for new challenges. That sense of refreshment wasn't evident for me in the UK, whereas coming away you see things from a different perspective," he remarks.
A two-month teaching placement in New Zealand was the stimulus for Jo Taylor (Assistant Head Teacher, Kings' School Nad Al Sheba, pictured below), and her first overseas posting in the early noughties as assistant head of mathematics at St Christopher's School, Bahrain, was "an amazing introduction" to the international circuit. "They wanted their teachers to take responsibility for their own professional development, and would fly in experts for talks or training – it was a real learning hub," she says.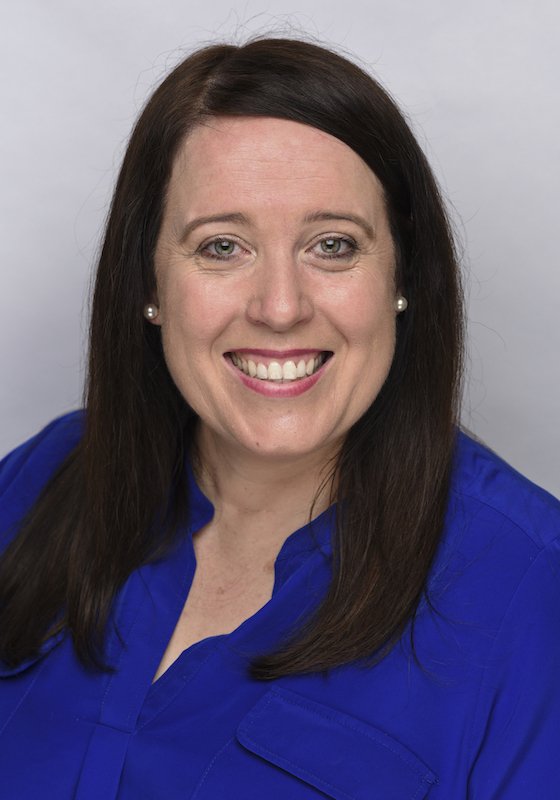 Making the transition
After Bahrain, Jo moved to the Alice Smith School in Kuala Lumpur, Malaysia, as a Year 2 teacher, where the combination of access to a resource bank of nationalities – from teachers to the local community – and a more liberated curriculum strategy, was empowering.
"As an international British school, you're not compelled to make statutory changes to the curriculum as you do in the UK each time there is a change of government, and that was really refreshing. I also found there was more opportunity for academic discussion with colleagues compared to home," she says.
Curriculum familiarity was a plus for Emily, but with predominantly Vietnamese or South Korean students, the language barrier was a challenge, as she explains: "Having children with a range of academic strengths in each class, there was always the consideration that what we were teaching could be beyond their current level of understanding even though they were ahead in terms of subject."
Parent-teacher meetings also often required the services of a translator, which also increased the potential for 'lost in translation' type exchanges.
For Michael, the fundamentals of teaching are the cornerstone for success, whether a teacher is based in Barnsley or Baku. He elaborates: "Children will basically respond to anyone who cares about them. You can be a great teacher, but if you don't get to their level or make them feel emotionally stable and comfortable in the first place, you won't succeed.
"This, rather than a focus only on curricula and expectations, has to be our first port of call as educators – wherever we are."
Attitudes and expectations
Parental attitudes and expectations also vary from region to region. Says Emily: "In Vietnam and Southeast Asia there is ultimate respect for teachers. Parents have implicit trust in you and don't tend to question what you are doing.
"The parents of the children I taught were very hard working, and saw a British education as an opportunity they themselves didn't have. They were very driven and did everything they could to support their children."
Her experience was mirrored by Jo in Kuala Lumpur, who felt that international parents were generally more "engaged" when it came to developing teacher partnerships. "That did have a flip side though, as for some parents entering the British education sector or an IB environment, it's not only about where their child is in the class academically; we look at a child's strengths and the different ways we can support that," she notes.
In South America, where work-life balance holds greater sway than in some other parts of the world, Michael had to take a step back to assess parent expectations. He says: "You automatically assume that parents want a British style of education and it's really important to gain an understanding of what a British education means to them,"
This translated to something as basic as not wanting a uniform but also required Michael Bloy and his team to carefully manage other issues, such as punctuality.
"Our parents wanted standards in place and for their children to get into the best international universities, but their priority was that they were safe and happy; and no one had ever said to me before, how are you going to make my child happy?" he explains.
This prompted him to questions whether he was being too didactic and whether the pastoral care side of things was strong enough. He continues: "Schools often measure success based on their A-star to A results, and in Quito it was a little bit more about what we did in the community, how we supported kids' different interests and making sure they all got on."
Going with the flow
All three teachers agree that the challenge of being thrust into a dramatically different culture fosters a different sense of purpose, with relevancy of prime importance.
At The British School of Quito, students were split 50/50 between Ecuadorian and other South American nationalities, which gave Michael freedom to explore new things, as he explains: "I didn't necessarily need to do what was expected of me and teach them about Tudor history or the Industrial Revolution; instead I could explore what would resonate with my students in a local or regional context."
For Jo, working at a school located within a rainforest setting, with access to colonial remnants from old globes to Victorian desks, was a similarly empowering experience.
"You are constantly thinking how can we make [a topic] relevant and purposeful," adds Emily, who also relished the exposure to a variety of teaching methods, which provided ongoing opportunity to update her practice; something she flags as unique to the international teaching environment.
This new resourcefulness was also useful in locations where physical resources were sometimes lacking. Says Michael: "In places like Dubai we are perhaps over-resourced, which is a great 'problem' to have, but can almost be a distraction especially with technology.
"In Ecuador, the school was not well resourced and it meant we had to strip it back to what we fundamentally believed in, what we wanted to achieve, and decide how we were going to do it. It actually made for a very rich curriculum."
Teacher takeaways
As well as an opportunity for cultural immersion and exposure to different curricula, such as the International Baccalaureate (IB), Jo Taylor's learning curve included working with a child psychologist who was a specialist in selective mutism and renowned educational psychologist Dr Madeleine Portwood.
"I've been able to draw on these experiences and apply them professionally, and have had access to a quality and frequency of training that I would never have had in the UK," she comments.
According to Emily, her multicultural experience in the Far East and Middle East has reinforced her appreciation of "the remarkable" ability of children to interact with one another and naturally cross borders in terms of tolerance, respect and acceptance of other cultures. This is something that we, as teachers, need to model ourselves and our practice on."
For Michael, tolerance was also a hot button for him, but as a foreigner in a strange land. He says: "I was very conscious of being a foreigner but it was very enriching as you suddenly understand what other people experience as foreigners in a more westernised environment, and how we come across.
"It definitely helped me grow as a leader as I started to view things differently, and this brought with it a new kind of calmness and understanding. And you start to become a better teacher because you experience life in a different way and that automatically feeds into what you're doing professionally."
Value-add tick check

Emily Leggate: "Be prepared for change and be open minded. Linguistic and cultural nuances can sometimes be interpreted differently, so a degree of sensitivity is also very important."
Michael Bloy: "Adaptability is essential, especially when working in countries where there may be an opaque approach to accountability and an absence of the checks and balances you're used to. You need to be mentally strong and resilient to handle challenges by yourself when there's no safety net of family, friends or former colleagues."
Jo Taylor: "As a teacher on the international circuit, the experience of working in supportive communities where there's the will to build learning hubs, and the eagerness to develop this for students and staff, is invaluable."