The start of a new international school
Posted on 13th Mar 2020 in International Schools, International Education Tweet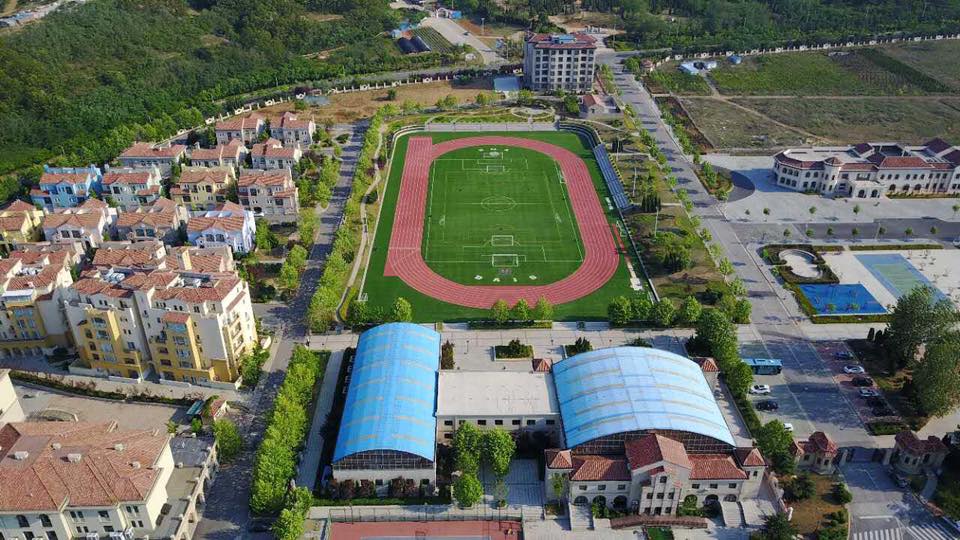 "I want to start an international school" is a common message submitted to the inbox at International Schools Services (ISS), a nonprofit organization widely known throughout the international school community. Each year, the team receives dozens of requests from business leaders and investors, philanthropists, governments, corporations and occasionally well-intentioned private citizens who dream of opening an international school. "The first step," says Dr. Dick Moore, Vice President, School Start-Up and Management at ISS, "is to understand why our clients want to establish the school. What is their vision? What is their goal? With the clients' vision in mind, we drill down through a series of discovery-based questions to understand the potential project and assess its viability. Land, licensing and location are critical pieces in that early picture."
Since 1955, ISS has led more than 110 international school start-ups and remains committed to the inner workings and demands of opening and operating world-class international schools through its current portfolio of over twenty ISS schools. "We own some of the schools but that isn't a necessary precondition for our model. We have management contracts all over the world that assist school owners in the effective operation of their schools. Many people believe that starting a school is the hard part. Yes, that's true, but founding and nurturing a thriving school and ensuring it can achieve and maintain accreditation, is something that requires a deep understanding of what makes an international school successful."
Every ISS school start-up or management project is assigned an ISS Senior Leadership Executive (SLE). The SLE is typically an experienced former head of school with extensive knowledge of all aspects of an international school. The SLE understands decisions needed to cultivate a vibrant, financially successful school that has solid enrollments, strong student outcomes, and excellent faculty and staff. Steve Plisinski, an ISS SLE who works with many new clients says, "ISS believes strongly in creating world-class schools that model best practices, while at the same time honoring and integrating the local culture. ISS schools are very diverse, with no two schools being exactly the same."
Critical to school success is having clearly defined goals and implementing policies. They serve as guiding lights for decision making throughout the organization. Dr. Moore explains, "Typical pitfalls a new school encounters involve a lack of well-developed policies for the actions of the school with regard to governance, personnel, finance, and admissions. ISS has policies derived from best practice and international standards. ISS tailors these policies to fit the school's local context and legal system. These policies provide a framework for most every administrative decision a school faces." Dr. Moore further comments that despite good preparation, unexpected scenarios do happen. "ISS provides extra value to the client in the form of guidance to the school for those issues not covered by policy. Our team and extended network can assist those governing reason through any problem."
As a nonprofit organization, ISS is well known in the international school sector. It works with more than 500 international schools and thousands of educators each year across its comprehensive suite of services. ISS's core services include founding and managing student-centered, future-oriented schools; recruiting world-class educators; providing cutting-edge professional learning opportunities; sourcing essential school supplies; and stewarding school foundations.
"Being part of ISS, with such robust services and expertise is incredibly helpful and cost effective in starting a school," says Dr. Moore. "For example, our Administrative Search team works with numerous and diverse school boards and search committees, from both established and newly founded schools. The experienced ISS team really understands how to ask the right questions of stakeholders to uncover nuances of what type of leadership would be a good fit for that particular school community. Recruiting a Head of School and other leaders is an important step in any school start-up project, so it's valuable to be able to leverage my ISS colleagues' expertise and vast network." When it comes time to recruit the school's full faculty and staff, Dr. Moore recommends ISS-Schrole Advantage, a powerful tool for connecting to a vast, world-wide pool of highly-qualified international educators .
Most school start-up projects also include campus planning and outfitting learning spaces. The ISS School Supply team provides comprehensive procurement and purchasing services for everything from big items like furniture, bleachers, playground equipment and science laboratory configurations to sports equipment, uniforms, and musical instruments. Technology items are always important in the school shopping list, too. Dr. Moore commented, "The ISS School Supply team is wired to know the trends in school equipment. It places about 15,000 orders each thus has excellent negotiation power with vendors to get the best prices, permitting limited budgets to go much farther."
ISS also offers accounting and financial services for schools. Navigating the intricacies of setting up payroll processing functions, including safe and reliable US-based Direct Deposit payroll processing, as well as local payments, can be daunting for a new school. The ISS team can provide full back office accounting support, plus also can assist with setting up foundations.
"We spend a lot of time on site visits as the school is evolving," says Dr. Moore. "As both a school planner and educator, I deeply value the discussions on curriculum as much as I enjoy the conversations about learning spaces. Our experts on curriculum and pedagogy are equally essential in the start-up and ongoing management of the school."
While ISS is known for its many services, it is equally known for its active work in being a influencer and promoter of best practices via events and professional learning workshops, conferences, publications, ISS Best, and social media. "Perhaps one of the most amazing things has been the incredible professional sharing through #issedu on social media," says Dr. Moore. "Educators who may have never met, who are five time zones away, are sharing what's happening in their classrooms, recommending professional development, educational research, and showcasing what it means to be part of a vibrant international school community, all by just tagging #issedu."