The International Baccalaureate in global education
Posted on 10th Sep 2019 in International Baccalaureate, International Education Tweet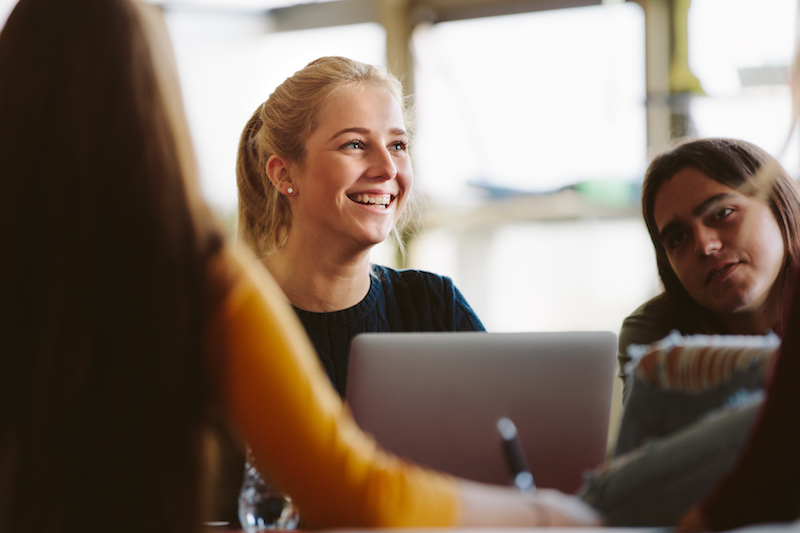 Irena Barker looks at how far the International Baccalaureate has come in the 50 years since awarding its first qualification...
When the International Baccalaureate (IB) Diploma was founded in 1968, it was intended as a global "passport" to university study for the children of diplomats and other expatriate families.
Devised by international school teachers on progressive educational principles, the qualification was studied by a handful of students for the first time in 1970.
But five decades on and the IB – headquartered in Geneva – has become a prestigious educational brand that reaches far beyond its traditional international school base.
From small beginnings, there are now 3,352 schools offering the IB Diploma in 156 different countries, and the number of diploma programmes increased by 32 per cent between 2012 and 2017.
Over the years, the IB organisation has branched out into offering education for all levels of schooling, and a total of 5,139 schools now run one or more programmes.
In terms of impact and adoption, the US is the leading IB country, where figures for all programmes are rising. A total of 947 largely state schools now offer the diploma there.
In Chicago, IB programmes are being used as a way to entice able students to attend their local, non-selective neighbourhood schools and also improve outcomes for low-income students.
Indeed, the US and Canada account for 43 per cent of all schools worldwide that offer at least one of the IB programmes.
Perhaps surprisingly, Ecuador is second in the world after the US in terms of the number of schools offering the diploma.
Governmental enthusiasm for the qualification as a mechanism to improve state education system as a whole means the IB is now available in 270 Ecuadorian schools.
There has also been IB growth in the surging number of international schools.
Figures from market analysts ISC Research show numbers of such schools have risen from 7,763 to 10,438 in the past five years, and all leading international curricula and exams are growing to mirror this.
But Dr Siva Kumari, director general of the IB, stresses there is even stronger growth elsewhere: the number of non-international private and state schools offering any of the IB programmes has grown on average 12 per cent annually over the past five years.
Globally, Dr Kumari explains that the leading countries for growth in diploma programmes in the past five years are Japan (an average 20 per cent per year) China, Peru and Turkey (16 per cent a year) and Spain (14 per cent per year).
In Japan, a government project to establish IB programmes in 200 schools has reached 71 schools, including 46 offering the diploma.
Dr Kumari says: "Eight years back, Japan was transforming from a country that was inward looking and said they wanted to really create global citizens. That's when they looked around and said, 'This is the way we want to go.'"
Robert Tibbott, chief executive of IBSCA, describes the career-related programme as "an exciting opportunity" that "fills a gap in the market" for students who needed something broader than standard vocational qualifications.
So, beyond the statistics, what do schools and students actually think of the IB Diploma?
Stephen Elphick, headteacher of Bexley Grammar School in London, likes it so much his school went IB Diploma-only in 2017.
The school had been running it side-by-side with A levels for around 15 years, but had struggled to get its IB numbers beyond 30 or 40 per cent.
He says: "I realised this is because if you ask a 15- or 16-year-old if they want to do a comprehensive, intensive programme, or just do four A-levels and maybe drop to three, most of them don't want to go for the full monty."
But, Mr Elphick explains, the fact that the IB takes away the need to specialise at such a young age is actually an advantage.
"That's what I love about it. At the age of 16 it's lunacy to ask people to concentrate on three subjects and drop everything else."
Meanwhile, at St Catherine's British School in Athens, Stuart Bond says the IB now has "excellent recognition" from universities in the US and UK, even in the sciences and engineering where universities were "slower to get on board".
The focus on foreign languages in the IB Diploma – all candidates must study at least one – appealed to his linguistically able students, he said.
Although he offered one word of warning: the final two terms of the IB could become "very intensive" for all students and teachers involved.
"It can have then a knock-on effect on the other year groups you have to teach because everybody's so focused on this really major challenge. It does pose logistical challenges but I personally think the pay-offs are worth it."
Despite concerns some top universities have been setting their IB Diploma requirements unfairly high, both Oxford and Cambridge make it clear that they accept the qualification.
In the 2018-19 academic year Cambridge admitted a total of 174 students with the IB Diploma.
A total of 53 were from the UK, 39 from the EU and a further 82 were international.
A spokeswoman for the University of Oxford says: "We do not view either of these qualifications [IB and A Level] as 'better' than the other, since both are eligible for entry, and all applications are considered very carefully on their individual merits."
But what do employers think of this broad-ranging qualification?
In the UK at least, the Confederation of British Industry (CBI) says it wants to see more of the skills the IB programmes promote in members' young employees.
John Cope, head of education and skills, said that IB programmes were specifically designed to boost knowledge, character and skills – three key areas valued by employers.
He said the CBI was exploring how the "English Baccalaureate" (EBacc) suite of recommended GCSE subjects sat at aged 16 could be "expanded to include more creative subjects and more real-world experiences".
He adds: "It's not a case of copy and pasting the IB into our system but actually can we adapt the EBacc to absorb some of the best bits of the IB?"
Indeed, the idea of education worldwide being inspired by the principles behind the IB is part of what drives its director general.
Dr Kumari says: "We have been ahead of the curve of making the point in the world that education is not just about content, students are not data points for a mark...we've waved this flag to say that education is more than about getting into college, it's for the long term."
The aim, she says, is that by teaching students to think critically and ask the right questions, the IB produces "a young scholar who is ready for the world."
Irena Barker is an education writer. She tweets at @irenabarker