The first Boarding School of Inspired Education Group in Portugal is now open
Posted on 20th Sep 2021 in School News, Boarding, New facilities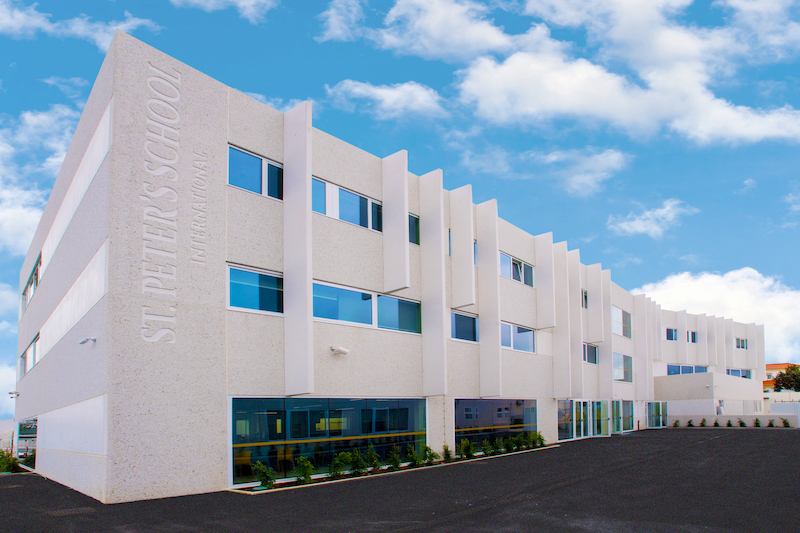 St. Peter's International School, considered one of the best schools in Portugal, is opening a new Boarding residence today. Located on the school's current campus in Palmela, the new space offers new and modern facilities that are prepared to receive up to 36 students - an investment of four million euros that reflects the Group's vision of growth for the Portuguese market.
With Portuguese families increasingly seeking an academic offer of a global curriculum, and international families (because of Brexit) looking for locations outside the UK to live and study, Inspired Education Group sees Portugal as the perfect destination for the boarding school format. Of the five schools which are part of Inspired Education's international portfolio in Portugal, St. Peter's International School was chosen to be the group's first boarding school. With over 27 years of experience, St. Peter's is recognised as a school of reference in the country, consistently present in the top positions in national rankings, and offers the Portuguese and International curriculum (Cambridge Lower Secondary, IGCSE & IBDP).
This boarding residence has been established on campus (with 37,000 sqm), with a weekly or full boarding format for students from the age of 14. The new boarders will have the opportunity to join the current diverse school community of over 1,000 day students and 40 nationalities, and to benefit from a unique and individualised academic program, as well as personalised guidance for career choices and access to universities, both in Portugal and abroad.
The new Boarding Residence offers 18 double suites for a total of 36 students (9 rooms for girls and 9 for boys), with ensuite bathrooms, personal study space, and air-conditioning. Meals are cooked at the school and menus are prepared by a nutritionist, considering the nutritional needs of each boarder, as well as respecting their cultural and dietary restrictions. Boarding students have access to the Boarding House common areas, the Sports Centre, and the Learning Resource Centre. The school has a diverse range of extracurricular activities from Rugby, Drama or Violin, as well as different cultural, sporting and social activities during weekends and school breaks, ensuring that students have a safe, enriching and fun boarding experience.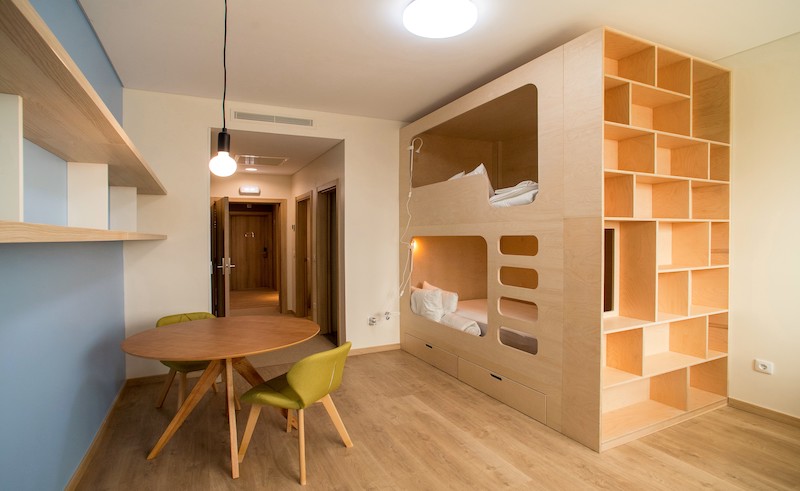 "Since the Group first came to Portugal in 2018, we have been monitoring the needs and priorities of the Portuguese families regarding education, and we are pleased to note a clear change of mentality in relation to the idea of 'boarding school', which is naturally reflected in this opening", explains Barbara Lancastre, Managing Director of Inspired Portugal. "Moreover, as a global network of schools, we are paying close attention to the evolution of education, in general, and in particular to the opportunities that a country like Portugal, for its standard of living and lifestyle, can offer to international families looking for other destinations to live and study", she concludes.
Troy Looms, Head of Boarding at St. Peter's International School, adds that, "The opening of this boarding school in Portugal is a direct response to an increasingly paradigmatic change in the way families look at their children's education, which Portugal is no stranger to. We can see the growing demand for a globalised education as a response to a globalised world and, at the same time, the growing relevance of a multidisciplinary educational program when choosing an institution. Above all, we believe that this Boarding Residence is much more than just a dorm, but rather a second home for all our students, where they can develop as human beings and, naturally, future professionals."
The boarding residence opens its doors to students today, who will start their school year on September 20th.