The changing landscape of international schools
Posted on 25th Jul 2016 in International Schools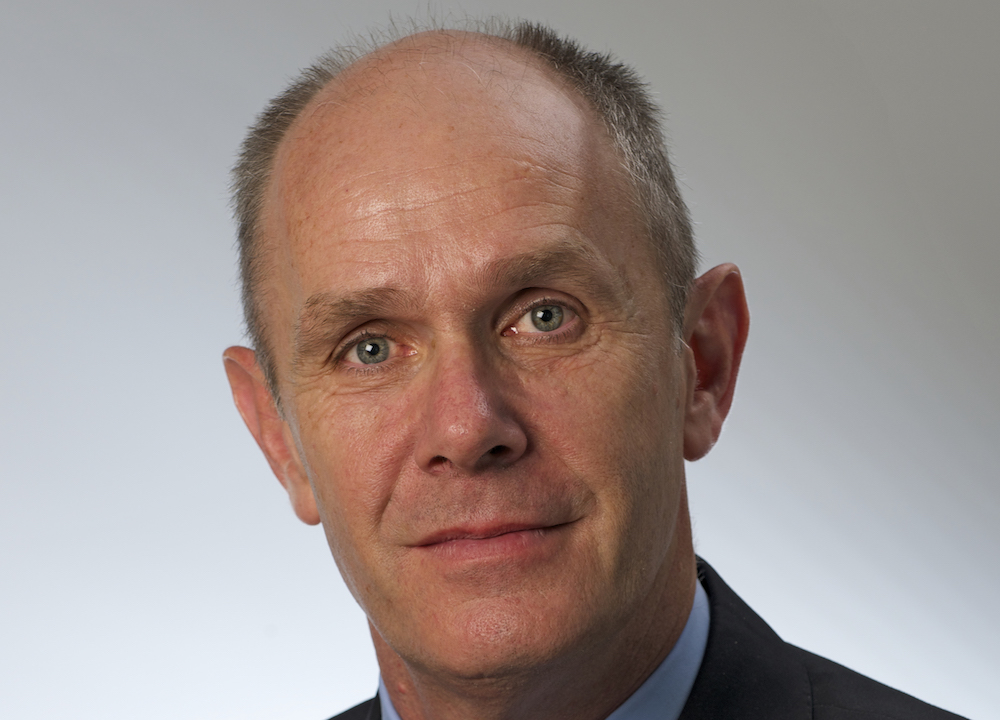 Andrew Fitzmaurice, CEO of Nord Anglia Education, says that schools need to keep pace with a fast-moving and growing sector...
The international schools sector continues to grow inexorably. As globalism continues to gather pace, so too has the demand for an international education. This sector is benefiting from a more interconnected world and the increased migration of people that this has produced. In addition, there is a growing middle class in developing countries who also wish for their children to have the benefit of a world class education.
However, is the international schools sector upgrading the type of education it provides to serve this growing community of global citizens? Are we providing an education fit for the 21st century that reflects the realities of this new era?
Parents who are working abroad naturally understand the challenges and opportunities that globalisation brings. This includes the need for cultural understanding, the ability to communicate effectively in a multilingual setting, and a greater demand to be technologically savvy. In a globally connected world, students will no longer compete only with peers in their own country, they must also compete globally. So it's important that they see themselves as global citizens from an early age. Our students will need to develop flexibility, resilience and the ability to thrive in a multi-lingual and multicultural setting. And yet all too often educational outcomes are only evaluated by traditional examination results.
At Nord Anglia Education we have responded to this need for increased cultural literacy by offering a curriculum enhanced by The Juilliard School, one of the world's most renowned performing arts conservatories. Not only does this inspire a love of music, drama and dance, but it opens our students' minds to the cultural context of their education. It also helps them practice transferable skills such as creativity and confidence in communication which they can use beyond the academic aspects of their development.
Along with the technological revolution, we have also seen a change in the value ascribed to university education – particularly in Silicon Valley. Leaders in innovation such as Steve Jobs of Apple and Mark Zuckerberg of Facebook are lauded for never having graduated from university, but nevertheless they have created empires that will change the fabric of life for generations to come. Furthermore, even white collar jobs are being automated. The traditional professions are no longer a guarantee of a rewarding life long career. So, what is the response of the international schools sector to these trends?
At Nord Anglia Education we believe that we must innovate to ensure that our students will thrive in a rapidly changing world. Hence we have established a collaboration with an organisation leading the way in innovation and education, the Massachusetts Institute of Technology (MIT). MIT's approach is unique because it is founded on the need for a hands-on approach to solving real world problems. It has also moved away from artificial silos of individual subject instruction to a thoroughly cross-functional approach to learning. By enhancing our teaching with this approach and with the expertise of MIT academics, we believe our students will learn how to capitalise on ideas and turn concepts into reality. Learning from exploration and experiment will also develop the grit needed to succeed in an increasingly competitive environment.
Non-English speaking families are also witnessing a new era of international entrepreneurialism. Jack Ma, the CEO of the largest Chinese e-commerce site Alibaba, is an interesting case in point. It is well-documented that Ma's success was driven not only by his entrepreneurial instinct but from his desire to learn English at a young age. At the age of 12, Ma would commute 40 minutes by bike to the nearby hotel in his hometown in China to converse with foreigners so that he could satisfy his curiosity to understand other cultures and languages. For many parents, Ma's success is an example of the new, global dream. Developing English skills as well as cultural literacy has become a foundation for opening the door to global opportunities. The international schools sector is perfectly placed to help students develop a deep understanding of many cultures, which will give them an advantage over their peers who have had the benefit of living in only one country.
At Nord Anglia Education, we work hard to ensure that our students make the most of this advantage. We have a Global Campus that links our 35,000 students virtually. They collaborate and learn with their peers worldwide by participating in challenges that are run across our family of 42 schools. This means they are able to compete on a higher level and see their future on a global scale. They also have the opportunity to work together at our expedition centres in Tanzania and Switzerland. This is designed to take learning beyond the classroom – to put concepts into action in the real world with the excitement and challenges of unpredictability that this brings.
Whilst I have mentioned some of the ways that we at Nord Anglia Education have responded to the meta-trends that face us, I hope all international schools ask themselves whether they are providing an education fit for the 21st century.
We have taken our inspiration from tertiary education because there is no reason why these innovative concepts should be the preserve of universities. All too often we hear people asking "Where did you go to school?" when the more important question is "Did your school prepare you for the 21st century?"
For more information about Nord Anglia Education, see www.nordangliaeducation.com