TASIS England celebrates success in exams and university acceptances
Posted on 17th Aug 2020 in School News, Exam results, International Baccalaureate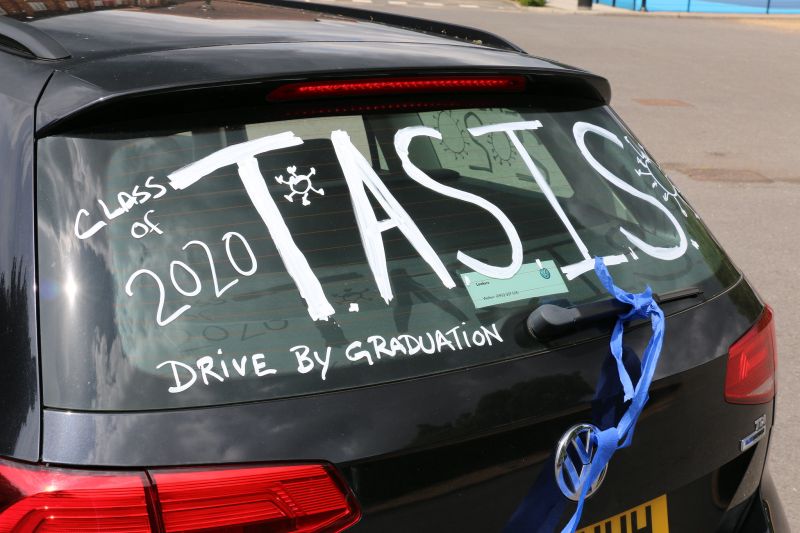 TASIS The American School in England's academic offerings include Advanced Placement (AP) courses developed by the American College Board and the IB Diploma Programme (IBDP). Both provide well-defined pathways to university. The School is extremely proud of the exam results achieved during this challenging year for all students.
The School's AP candidates achieved an 89% pass rate and an impressive average mean score of 3.9, significantly higher than the world averages of 67% and 3.15, respectively. Of the 332 exams taken this year, 36% were awarded the maximum score of 5 out of 5 and 69% earned a score of 4 or higher.
This year's IBDP candidates achieved an impressive 98% pass rate and an average point score of 35, considerably higher than the world averages of 77% and 29.9, respectively. In addition, 22% of the students received a bilingual IB diploma, which reflects the School's Mission to "nurture intellectual curiosity and embolden each learner to flourish as a principled, open-minded, and compassionate member of a global community."
Members of the TASIS England Class of 2020 gained acceptance to a wide range of colleges and universities throughout the world; the extensive list includes 255 institutions located in 18 countries. Over 85% secured places in their first-choice university or college and the graduates' accomplishments include 61 scholarship offers. Of the 107 TASIS England graduates, 96% intend to continue their studies in the autumn and have chosen to attend 65 different institutions – 35 in the US, 20 in the UK, and 10 located in other countries including Canada, Italy, Mexico, The Netherlands, and Spain.
A total of 31 students will move on to 20 universities that are ranked in the top 100 of the Times Higher Education 2020 World University Rankings. The class also includes students who will go on to serve their country after studying at the US Coast Guard Academy and the US Naval Academy, as well as talented artists and performers who will attend the University of the Arts London, The New School, Parsons School of Design, and the New York Film Academy.