Taking the IB's Theory of Knowledge online
Posted on 25th Sep 2015 in International Schools, Curriculum, Online Learning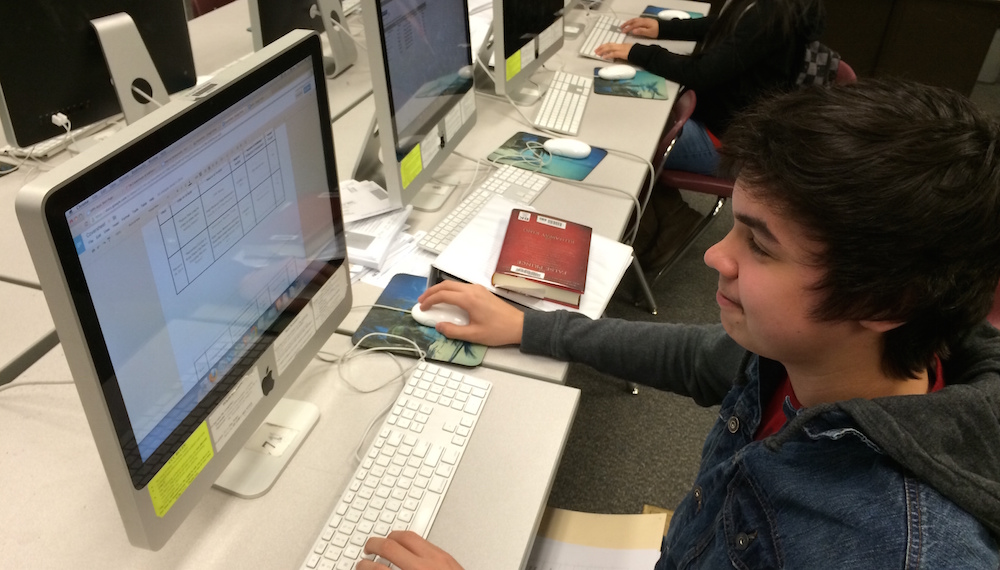 Anne Keeling outlines a new initiative from Pamoja Education...
Theory of Knowledge is a fundamental part of the International Baccalaureate Diploma Programme. But for both students and schools it's considered one of the greatest challenges. Now Theory of Knowledge (TOK) is available as an online course from the IB's only online IBDP provider, Pamoja, and it could be the solution that many students and schools are looking for.

What is Theory of Knowledge? As one of the core components of the IB Diploma Programme (IBDP), Theory of Knowledge is mandatory for all students and is central to the education philosophy of the International Baccalaureate. It asks students to develop their understanding of one simple but highly complex question: 'How do we know?'
During their TOK course, students spend time studying the nature of knowledge and critically reflecting on their own learning; considering what counts as evidence, how to judge evidence, and challenging stereotypes about knowledge as well as their own beliefs. The course asks students to ask such questions as how do we know what we know? How do we know what happened in the past? How do we know if a science experiment has given a reliable result? And can we ever know something with certainty?
It takes students on a journey along which they become more active, reflective and critical thinkers.
Why is TOK so challenging?
For many students, Theory of Knowledge is challenging because it's so abstract. "Some students see it as endless questions with no answers and so don't realise the relevance and importance of it," says Bill Roberts who has 22 years of experience teaching TOK. "In addition, it involves fewer teaching hours than a subject course, is graded in conjunction with the extended essay, and counts for a maximum of three points. So, if students are thinking quantitatively, as many young people do, then they see TOK as less time, fewer points and so of less importance than their subjects. Hence one of the biggest challenges facing TOK teachers is helping students to see the importance and relevance of the course," he adds.
Theory of Knowledge is an essential element of the IBDP, and important for preparing students as able, critical thinkers for higher education and life beyond school.
A solution for students and schools
The new online TOK course could be the solution for many students. Rather than studying a subject in the traditional classroom, online IBDP courses allow students to work at their own pace, at a time and in a place that best suits them, and in a wholly digital environment that appeals to many young people. "It really is a cool way to learn!" says student Alexander Roman from Harding High School in the US who has spent the last two years studying one of his IBDP courses online.
TOK online uses the most innovative edtech and communication tools to enable students to actively connect with their online teacher and classmates and, combined with skilful curriculum design involving highly experienced TOK teachers, is structured in a way that's particularly engaging for young people. It takes advantage of the digital medium to offer a range of creative ways for students to reflect and develop their understanding. "TOK in the face-to-face classroom is all about discussion, whereas in the online course, students interact with the material in a much wider variety of ways; using journals, discussion forums, videos, podcasts and more," explains Bill Roberts. "This allows reflection to happen in different ways which could appeal to more students." The course is delivered by experienced TOK teachers who are also trained to teach online to ensure students receive the support and attention that's necessary.
For schools, in addition to resolving timetabling issues and providing access to skilled TOK teachers, the online course gives them the chance to offer a personalised learning experience using an IB approved rigorous approach that helps students to develop independent learning skills in preparation for higher education. It also provides opportunities for students to learn with online classmates who are based around the world.
Learning with others
Hayden Wiles, a student from Warwickshire, UK who has studied an online IBDP course for the past two years says that he was able to learn from the contributions and perspectives of all his online classmates who were from a number of different countries. "You can communicate with everyone and you can share in everything," he says. This is because the collaborative process, designed by Pamoja for online learning, is very defined. For example, in discussion forums, everyone has to contribute, everyone has a voice and everyone shares in the perspectives of others which many students find valuable. Hayden's schoolmate, Ailie Rennie who also studied online says "you don't get the chance to read other people's work in normal classes. Online, you see their views; you can see the similarities and differences to your thinking. This is very helpful. You learn a lot from other people in the online class."
Getting started
For IB schools that don't already offer online IBDP courses, TOK online could be an effective way of introducing students to digital learning as well as giving rightful attention to a core IB component. With all introductions and orientation to the learning approach conducted online, skilled Pamoja subject teachers supporting students throughout the course, all online participation recorded for evaluation of engagement, and a course that meets the academic rigour of the IBDP, schools can be assured that they are preparing students well for their journey to becoming more active, reflective and critical thinkers.
More information about TOK online is available from www.pamojaeducation.com