Summer Camp at ​United Lisbon International School
Posted on 8th Jun 2022 in School News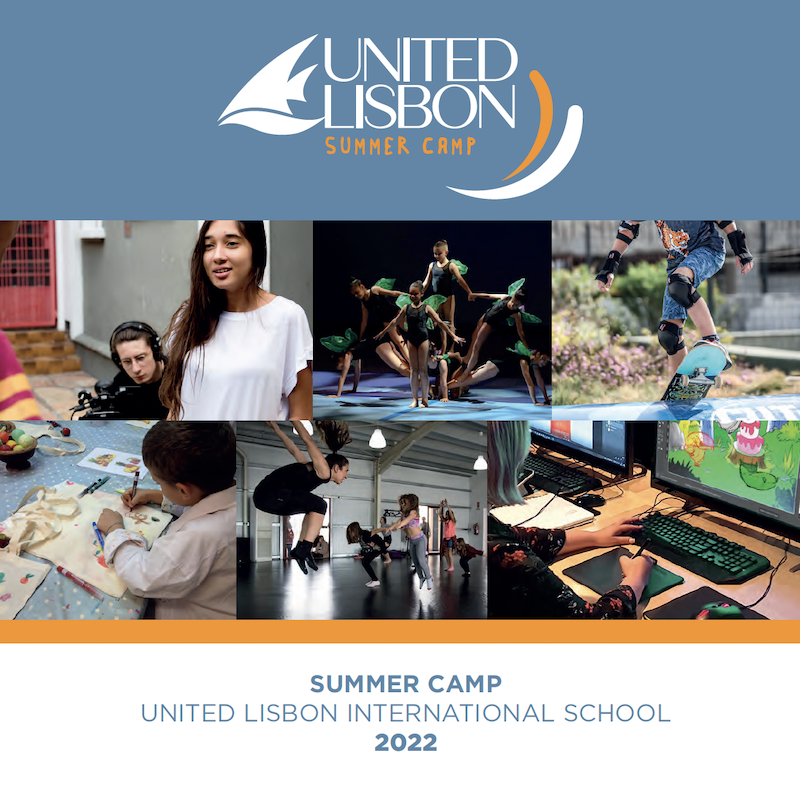 United Lisbon International School are delighted to introduce their ULIS Summer Camp 2022, for ages 3-18 years old, full of new and diverse activities for your child to have unforgettable experiences.
The camp is available for two weeks from 4th – 15th July 2022. It will run Monday to Friday, 9:00 am to 5:00 pm.
It's a great opportunity for children to get to know ULIS and other students. There will also be students from other schools and some places are reserved for children from social projects. Together they will have the opportunity to learn new subjects, develop their creativity and build new skills while having fun.
Further details can be found on the brochure here: https://www.unitedlisbon.school/wp-content/uploads...
After registration is closed and before the beginning of the Summer Camp, information related to Summer Camp billing, detailed timetables by activity, meal plan, basic wear, school transport, and other logistics will be dealt with.
If interested then please fill out this form by Sunday July 5th. For any additional questions please send an email to school.office@unitedlisbon.school
ULIS would be delighted if you consider joining them this summer!