Smooth transitions in an international setting
Posted on 6th Nov 2018 in School News, International Education, International Schools Tweet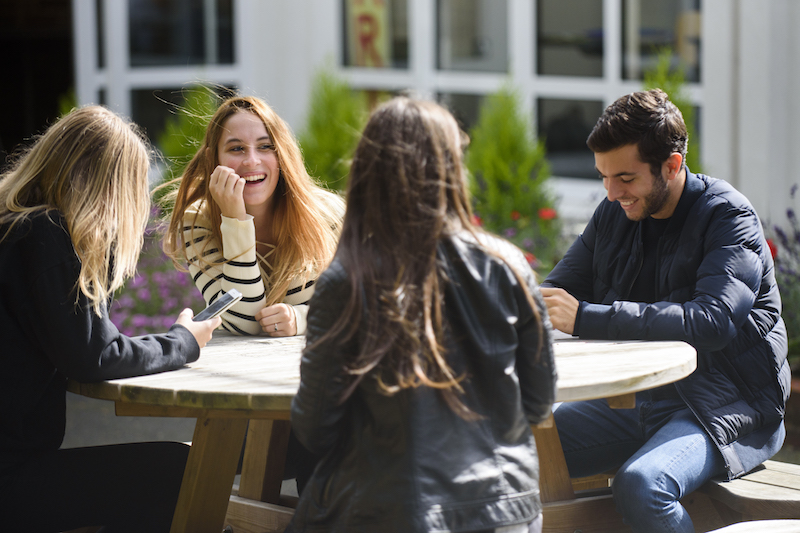 The International School of London outlines the work of its dedicated Transitions team...
Founded in 1972, The International School of London (ISL) was one of the first to offer the International Baccalaureate (IB) programme and has lived and breathed the IB's mission statement "to develop inquiring, knowledgeable and caring young people who help to create a better and more peaceful world through intercultural understanding and respect" for over 40 years.
As the only school in the UK to win an award at the prestigious Relocate Awards 2018 (Highest Commendation Award in the category of School Offering Outstanding Support) the International School of London (ISL) has a vast wealth of experience in supporting new families.
ISL recognises that mobility amongst students, family and staff is part and parcel of being an international school. They also understand that relocating, whether arriving in the UK, moving to west London or simply changing schools is an exciting time for any family but that the ongoing success of that transition depends on the support and welcome from the new community. They know that a school needs to offer more than just an exceptional academic curriculum, it also needs to nurture the entire family in their new home, school and community.
"The single biggest threat to learning comes from mobility" (Doug Ota, 2018). Therefore, having a strong transitions programme plays a key role in ensuring the well-being of its community.
Based in Chiswick and Ealing, the school set up its award-winning Transitions team to work diligently with one goal in mind: to ensure that no member of its community gets left behind when they join the school. With that in mind and encompassing a collaboration that includes students, staff and parents, ISL has put in place a comprehensive programme of support that runs throughout the whole academic year.
Activities include Transition Workshops for parents and are offered throughout the year to help them understand and anticipate transition issues. Participants get to meet other parents, share experiences of life on the move, learn what to expect at different stages of transition and strategies to help them adjust:  e.g. The Way Forward – Entering Transition, Third Culture Kids Identity and Culture, Moving on or Staying? This really helped one of their current parents: "As a parent, I find transitions workshops extremely useful. Hearing other pupils' experiences has aided me to understand what my daughter is going through and how I can support her to adapt to a new environment. Overall, our transition has been a very smooth one so far. ISL has played a significant role in it."
Other initiatives include: Parent English Classes aimed at supporting a spouse who is new to English – these classes not only provide English language support but also help with socialization and acculturation and Community information classes which cover the practicalities of life in London.
The school also has a vibrant and active parent community to welcome new members and help them settle into the school and the local area. The dynamic PTA works closely with the school to create not just a fundraising purpose, but it also supports the school's existing and newly joined members of the community through class and language representatives and events such as Orientation Days and Welcome Coffee mornings.
Student-focused activities at the start of the year include: taster days, a buddy system, and a residential trip held at activity centres in the Lake District, Dorset and Yorkshire. These trips are fantastic at creating memories and ensure new friends are found as quickly as possible.
ISL's annual International Food Festival is another opportunity for parents and students alike to meet new people and make new friends as the whole school community comes together to celebrate their different cultures and food.
One parent highlighted their transition experience: "What really made a difference though were the first few weeks and the great sense of community surrounding the school. Once the initial dust has settled you realise that most of the staff already know your child's name (and yours as their parent) whereas you vaguely remember their face. You walk around Chiswick and Ealing and you are greeted by parents who live in your neighbourhood and point you towards the direction of the best dentist or yoga studio. All this creates an atmosphere of safety and warmth that is really hard to attach words to."
Dedicated to meeting the needs of its families, ISL also promotes multilinguism as a fundamental part of increasing intercultural understanding and international-mindedness. The school has carefully designed a language programme to meet the diverse language needs of its students and it's CSI commended programme is widely recognised as a model for international schools.
The ISL curriculum is delivered in English, but every child has the opportunity to have tuition in their home language/mother tongue as part of the school day. This unique language enrichment programme is designed to maintain students' ability to read, write and study in their home language as well as facilitate if needed, a successful return to their own national educational systems.
Taught from Kindergarten to grade 12 literacy in a child's home language is developed side-by-side with literacy in English, and the Home Language tutors help students make a smooth transition into the school. ISL's truly international staff and student population currently allows it to offer 25 different languages, though new languages are added as needed for newly arrived students.
ISL does not consider a lack of English proficiency as a concern and also offers an EAL programme to support students for whom English is not their first language. Its dedicated team of English language specialists offers a structured programme of personalised intensive English. Students benefit from a blended course that includes in-class support during Science and Maths in combination with small-group classes in English. The aim is to build a solid foundation in English while encouraging and supporting a transfer of meaning with the student's Home Language.
The International School of London is a truly inclusive, multicultural, multilingual IB school and offers the Primary Years (PYP), Middle Years (MYP) as well as the Diploma Programme (IBDP). ISL offers an exceptional world of learning for every student and works with each child to devise a personalised learning programme tailored to their unique needs. Coupled with its strong focus on wellbeing in a supportive environment both in and out of the classroom, ISL pupils are characterised by their academic and personal success.
Contact the Admissions team on 0208 992 5823, email mail@isllondon.org or visit www.isllondon.org