​Sevenoaks School explores how students learn to flourish in new academic journal
Posted on 26th Nov 2021 in School News, United Kingdom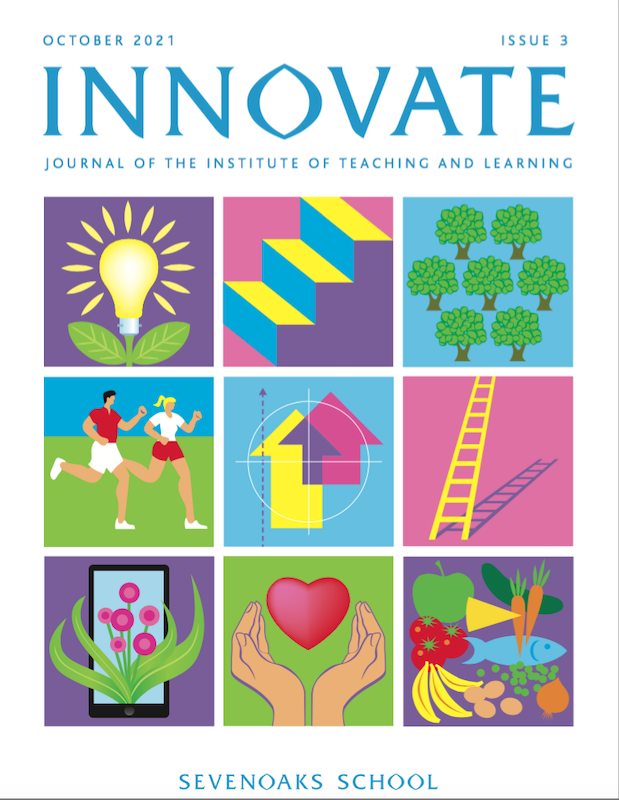 The Institute of Teaching and Learning at Sevenoaks School has released its annual academic journal, Innovate, which shares findings from research-focused projects to support good practice in schools.
A professional development resource for educators, the journal provides research-informed ideas to implement into teachers' own practice. This year's Innovate features 13 articles contributed from teaching staff, educational professionals and academics. It also includes the journal's first ever articles written by students, underlining the value of student participation in research and efforts to support their wellbeing, particularly after months of disrupted education.
This third edition of the journal centres on the theme of human flourishing, initiated by the school's research project with researchers from Research Schools International and The Human Flourishing Program at Harvard. Reflecting on a year of recovery, realignment and growth, many of the featured articles explore what it means to flourish in relation to learning, happiness and life satisfaction, mental and physical health.
Guided by Harvard's definition of flourishing ­– the feeling of contentment across different aspects of life, from happiness and life satisfaction to character and virtue, meaning and purpose, and mental and physical health – and evaluating the activities known to promote it, Sevenoaks School explored how it was already promoting flourishing and where it could do more.
Commenting on the publication of Innovate, Jesse Elzinga, Headmaster at Sevenoaks School says: "Our Institute of Teaching and Learning ensures our teachers are supported in their professional learning, are encouraged to reflect on their craft and share their observations with the wider educational community. A culture of reflective practice ultimately benefits each one of our students every day, as enlightened teachers deliver inspiring and effective lessons. By sharing these reflections with the wider educational community through Innovate, we hope to enhance professional learning elsewhere."
Examining the theme of flourishing, Mark Beverley, Director of the Institute of Teaching and Learning comments: "A focus on flourishing is particularly timely and relevant as our teachers and students continue to meet the challenge of teaching and learning during a global pandemic. Flourishing, as an overarching motif and an evolving area of the Institute of Teaching and Learning's work, aligns well with our holistic approach to education. It seeks to consider the interconnected nature of personal and emotional development alongside cognitive and academic growth. We are keen to share findings from our research with other educators, to support student flourishing in other schools more broadly."
Eloise Simpson, student at Sevenoaks School, student researcher on the project, and contributor to Innovate comments: "The Flourishing project ran through Lower School, Middle School and Upper School. For many of us this was the first real research we participated in and taught us valuable skills."
Innovate is now available online from: https://www.sevenoaksschool.org/teachinglearning/r...