Schools undeterred by Coronavirus, Inspired Education Group creates an online learning structure with the capability to replicate school life for over 48,000 students around the world
Posted on 23rd Mar 2020 in School News, International Education, International News, International Schools, Online Learning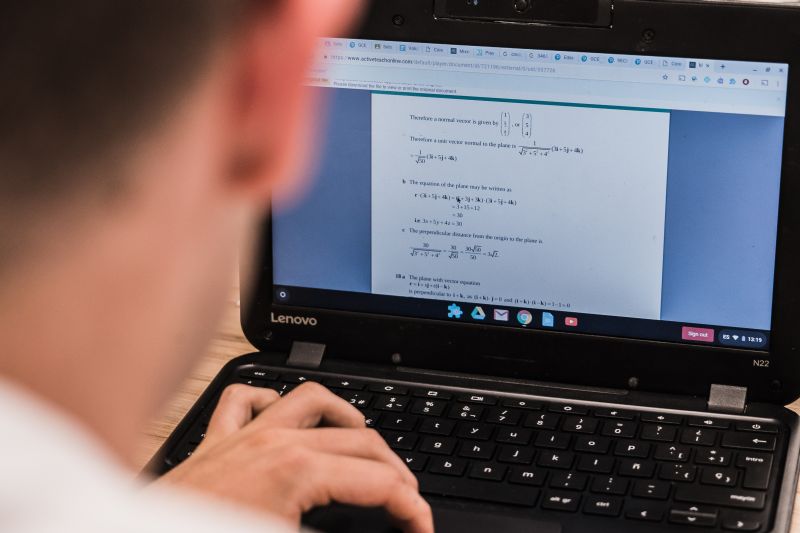 With escalating temporary school closures taking place across the globe, the leading premium education group, Inspired, has leveraged its technology and e-learning capabilities and prepared 'virtual' schools, ready to continue delivering live education to over 48,000 students across its global network of more than 64 schools in Europe, Asia, Australasia, Latin America, the Middle East and Africa as needed.
On the evening of Sunday, February 23rd, the Italian government announced the temporary closure of schools in the Lombardy and Emilia-Romagna regions. The following day, the eight Inspired international schools located in those areas were ready and prepared to offer their students a comprehensive online learning programme that would enable students to follow lessons, interact directly with their teachers and classmates, and attend virtual classes from their homes. Students of all ages, from early years to final year exam classes, have benefitted from uninterrupted learning.
Since the Italian authorities' announcement of school closures, other major cities and countries around the world have swiftly followed suit. As a result of the virtual learning system created by Inspired, schools in 10 countries around the world are successfully providing a "virtual school life" to nearly 25,000 students. This programme is ready to be implemented in Inspired schools around the world, should the authorities declare the same temporary closure measure against the spread of Coronavirus.
"At Inspired, we set new standards in education not just academically, but also in performing arts and sports. But more than that, our philosophy is to prepare children for life. We have to lead the way and practice what we teach, by preparing and dealing with what life presents us. We're very proud of our great teachers and our ability to draw on the e-learning and technology capability of the group – and of course the amazing support of our parents and students", said Nadim M Nsouli, Inspired Founder, Chairman & CEO.
Lessons are being delivered interactively via a variety of online programmes, some of which are already a part of Inspired's innovative approach to learning, which means the transition to a virtual school has been both simple and successful. Students are following a regular school timetable, attending lessons from Monday to Friday, while teachers deliver a combination of live streamed lessons, video sessions, and online assignments.
In a virtual environment, the importance and ease of communication is paramount. Each school has a unique communication plan in place for family communities, staff and students. Parents have an overview of timetables, a clear understanding of expectations and direct lines of communication with teachers. Regular contact between students, teachers and classmates ensures high engagement and focus throughout the new style of school day.
It is not only the academic side of schooling that has gone 'virtual', but the continued support of students' health and wellbeing also remains a focus for all schools. Physical Education lessons are live-streamed in some countries and Student Support Services, including Language Development, Mindfulness and counselling are also offered online.
Working hard behind the scenes are the support staff, including IT specialists who are continually monitoring and reviewing the systems to ensure adequate functionality and stability of the programmes, both technically and academically.
"We have been able to use all our experience and knowledge in the Inspired Group to collaborate educationally, so learning for our students is not interrupted. The benefits of being part of a global educational network have never been more significant for teachers, parents and students alike" explains Nick Wergan, Director of Education for Europe.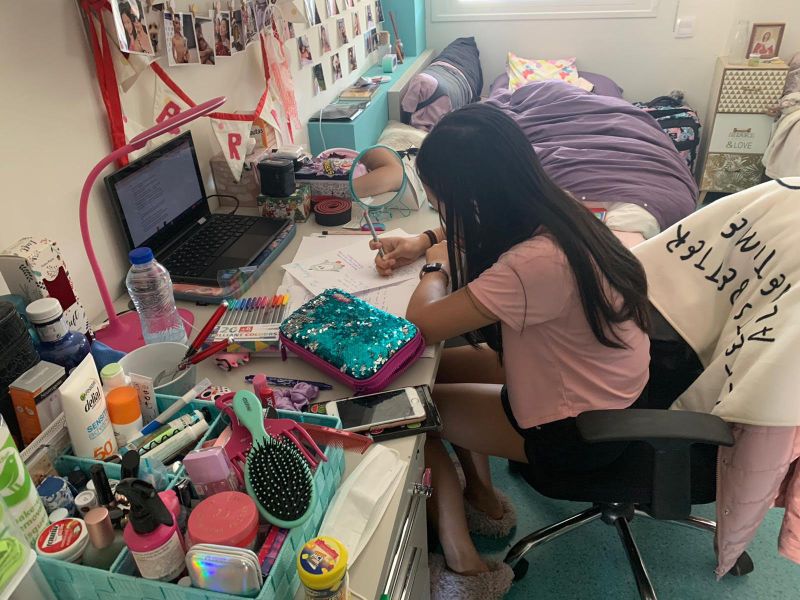 About Inspired
Inspired is a leading global premium schools group operating in Europe, Asia-Pacific, Africa, the Middle East and Latin America educating over 48,000 students across a global network of more than 64 schools.
A definitive statement of excellence in private education, Inspired is a co-educational, nondenominational, independent school group designed to inspire students to achieve their maximum potential in a nurturing, progressive academic environment from ages 1 to 18. Inspired offers a fresh and contemporary approach to education by re-evaluating traditional teaching methods and curriculum's, and creating a more dynamic, relevant and powerful model reflecting current attitudes. We nurture the unique individuality, talent and self-assurance of each student, equipping them to take on the world with the skills and confidence to ensure success.