Reassurance for overseas boarders and their families
Posted on 13th Oct 2015 in International Schools, Boarding, United Kingdom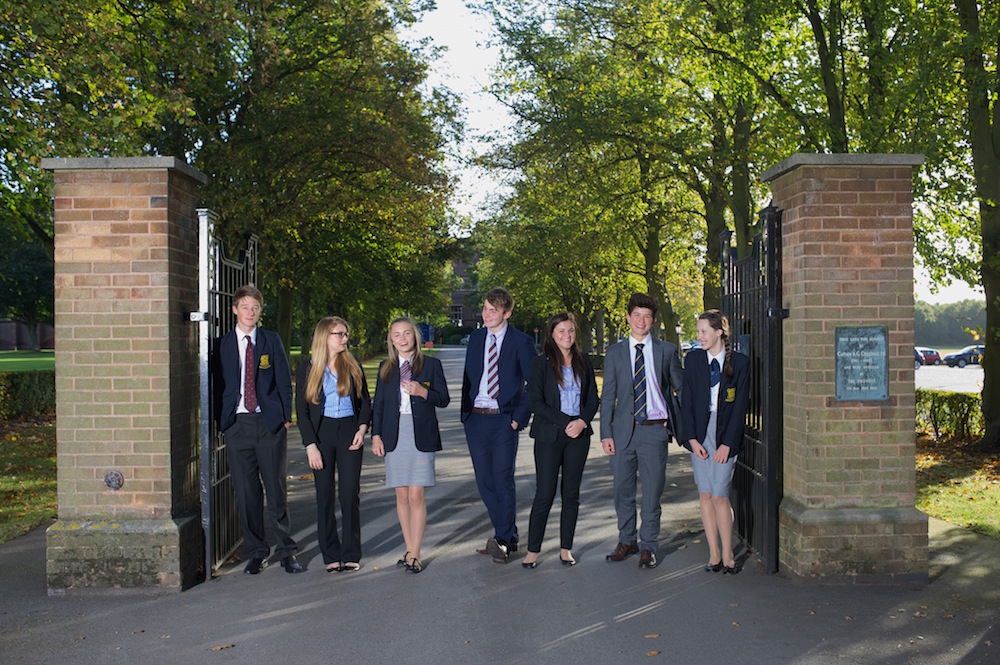 Wendy Marks, of Worksop College, says that making international students feel at home is a top priority
Choosing the right school for your child is one of the most important decisions you are going to make. What makes one school more suitable than another and how do you know your child is going to be happy there?
For any parent, sending a child to an overseas boarding school is a daunting prospect. Of paramount importance will be concerns about their safety and happiness. Ensuring that you pick the right school for your child, with the right support for each individual, will be one of the most crucial decisions you make in ensuring your child has the best possible experience.
While most boarding schools offer reassuring levels of pastoral care and enrichment support during term time, overseas parents are often left with pause for thought about their child's care during the exeats and, if necessary, the school holidays.
Schools will offer a variety of schemes to pupils and parents to accommodate this need and it's important for any parent of an overseas pupil to take the time to consider what will suit their child best.
Worksop College, for example, offers a Guardianship Scheme that is unique in that it involves experienced teaching staff. They get to know the children and work with them to ensure that they get the most out of their school experience, in and out of term time, through their close contact with Guardians.
Settling in to any new environment can be a difficult time and in the Worksop College Scheme, guardians are available 24 hours a day and act as a liaison point for parents to give peace of mind if you have any concerns. For the shorter exeat weekends and half term holiday weeks host families, who are chosen very carefully, are provided as part of the Worksop College Guardianship Scheme: this offers significant benefits to overseas children through the continuation of care in familiar surroundings.
School location is another issue for many parents who are deciding which Overseas Boarding School is right for their child. Many parents are preoccupied with the idea of choosing a school which is close to one of the UK's major cities. However, that isn't, perhaps, the best starting point for any decision-making.
In the UK, most schools are easily accessible from the major cities like London, Birmingham and Manchester. With good Guardianship Schemes in place, parents can – and should – look at other factors to inform their decisions. Small schools in rural surroundings can provide an amazing set of opportunities for overseas children to develop and flourish in.
Worksop College has a very strong sense of community and as it is a relatively small school of around 400 pupils, every child is known by name and expected to contribute to every part of school life. Every week there is EAL support as well as subject clinics where students can opt to receive extra one to one tuition at no extra cost. Supported by the amazing Extra Curricular and Enrichment activities that are easily provided as being located in 330 acres of beautiful countryside, it's clear what additional value parents can achieve for their children if they look further afield.
Strong pastoral care and support is also a central component of a happy experience. The House system at Worksop is particularly strong and the range of House-led activities including House Drama and the annual House Singing competition adds to the pride and loyalty that pupils feel for their respective Houses, something which remains long after the pupils have left Worksop College.
Here, International students are an integral part of the School system and will make friends for life because of this experience. During International Week, overseas students proudly wear their national dress, cook for the other pupils the foods which are traditionally enjoyed in their country and share hobbies or folk cultures which we can learn from, such as national dances or songs.
Pupils from overseas will undoubtedly be nervous about what lies ahead of them, but for all, the opportunities that await them can be exceptional. From their introduction during dedicated Induction Days to their final Leavers' Dinner, all pupils are encouraged to integrate, to contribute and to experience success.
Yui Sasaki from Japan began her school career at Worksop College at the age of 15 and is an example of how a British Boarding School experience can enrich beyond measure.
Yui arrived a shy and quiet young girl but by the time she left at the age of 18, Yui had grown into an outgoing and capable young woman. Her new-found confidence enabled her to apply to and visit English universities on her own and ultimately pursue her dream of a medical career.
Yui said of her time at Worksop: "I have had the most splendid time ever. I could have not have chosen a better school three years ago and I feel absolute pleasure being part of this community. I have had many fruitful experiences and I have no regrets coming to this College. I have made the most of my time here and I hope more people can experience a great time as much as I have." Yui went on to study Biochemistry at Imperial College, London.
For more information about Worksop College, click here.