Purchasing travel insurance for student groups
Posted on 13th Jun 2019 in International Schools, International Education, Teaching Tweet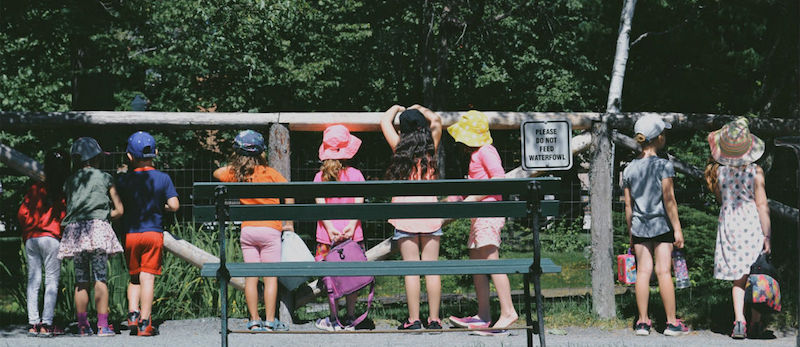 A school trip abroad is a great way to broaden students' horizons and enrich the curriculum. However, such educational trips may take a whole deal of effort to prepare for, and one of the most crucial steps is to secure group travel insurance to protect both teachers and students from possible mishaps. In this article by Pacific Prime, our insurance experts will divulge some useful tips on taking out travel insurance for student groups.
Why do student groups require travel insurance?
First and foremost, travel insurance goes a long way in safeguarding the insured against a vast array of travel-related accidents such as flight delays, as well as misfortunate events like medical emergencies.

Another point to make here is that schools or any organizers will be legally liable to any casualties that may happen during the trip, which could potentially lead to legal suits and an astronomical amount of compensation costs.

Finally, travel insurance is relatively cheap when compared to other forms of insurance plans due to its shorter coverage period.
In a nutshell, not only does travel insurance offer peace of mind to students and their parents, but also the much-needed protection from major mishaps and unforeseen events during the trip at a relatively lower premium.
What type of travel insurance coverage do student groups need?
The insurance needs of student groups are actually not much different from those of individual travelers. However, travel insurance plans are designed as 'umbrella policies', which means that clients are free to customize their own benefits to cater to their needs. Below are the most common forms of protection offered by group travel insurance plans.
Personal accident
This form of protection covers accidental death, loss of limbs or eyesight, and permanent total disablement.
Medical expenses
This form of benefit reimburses the actual expenses for treatment of injury and sickness, including medical and surgical fees, as well as hospital charges.
Emergency evacuation coverage
This coverage finances a safe and planned medical evacuation when a person otherwise cannot be moved in order to receive medical care. In the unfortunate event of that the insured passes away, the travel insurance plan will also pay for the repatriation of remains (up to the limit stated in the policy).
Trip cancellation or interruption
This form of benefit provides monetary compensation in the event of a trip cancelation or delay to a common carrier for more than a certain period of time (usually six hours) due to uncontrollable events such as strikes, riots, hijacking, adverse weather, natural disasters, or mechanical failure.
Loss of baggage, travel documents and cash
This coverage compensates for the accidental loss or damage to baggage, the cost of replacing lost travel documents, identification and credit cards, as well as the loss of cash due to theft or robbery during the trip.
Personal liability
This form of benefit indemnifies legal liability in respect of accidental bodily injury or property damage to third parties due to negligence.
Emergency medical reunion
This covers the transportation expenses of a family member to the students if they require hospitalization while ensuring that they are still informed of their medical condition.
What should you take note of when purchasing travel insurance for student groups?
Pay attention to exclusions
Common travel insurance policies typically do not cover participation in certain extreme sports, such as hot air ballooning and off-piste skiing. However, there are plans available on the market that are specifically designed to cover more dangerous types of adventure sports activities.
Coverage limit
Depending on the duration and destination, it pays to ascertain that the coverage limits in the plan are adequate to fully address the local medical costs so that you won't be left on the hook for any additional expenses. In the event that you think the limit is too low, you can check with your agent or broker to see whether you can raise it.
Deductibles
Although it's more common in other types of insurance such as medical insurance, some travel insurance plans also impose deductibles (also known as excess) to it, which is the amount policyholders have to pay by themselves before they can lodge claims to the insurer. Given that most travel-related claims are not that expensive, it's best to select plans with no deductibles.
Do not wait until the last minute
Organizers should purchase travel insurance ahead of time as some insurers require the policy to be purchased within certain days prior to the start of the trip in order to qualify for all types of coverage.
The cheapest may not be the best one
Drawing from our years of experience, the cheapest plan is not conducive to the best one. Oftentimes, it largely depends on the reputation of the insurer. The reason is that more reputable insurers are usually more sizeable and offer better customer service, which can make a world of difference to your insurance experience, especially if you are in need of emergency support in a foreign place.
Seek professional insurance advice and plan comparisons
The easiest way to compare different insurers and their policies is to consult an established insurance broker like Pacific Prime. Their teams of experts leverage their 19+ years of experience to deliver impartial advice to clients, saving them from the hassle of doing a thorough search by themselves. Moreover, Pacific Prime already has a spectacular portfolio of private and international schools in Asia and the Middle East, and has recently released their annual School Insurance Guide 2018-2019.
Contact them today for impartial advice, an obligation-free quote, and a plan comparison!