PASCO Scientific announces White Paper on 21st Century Approaches to Science Teaching and Learning in IB programmes
Posted on 27th Jul 2017 in International Baccalaureate, Curriculum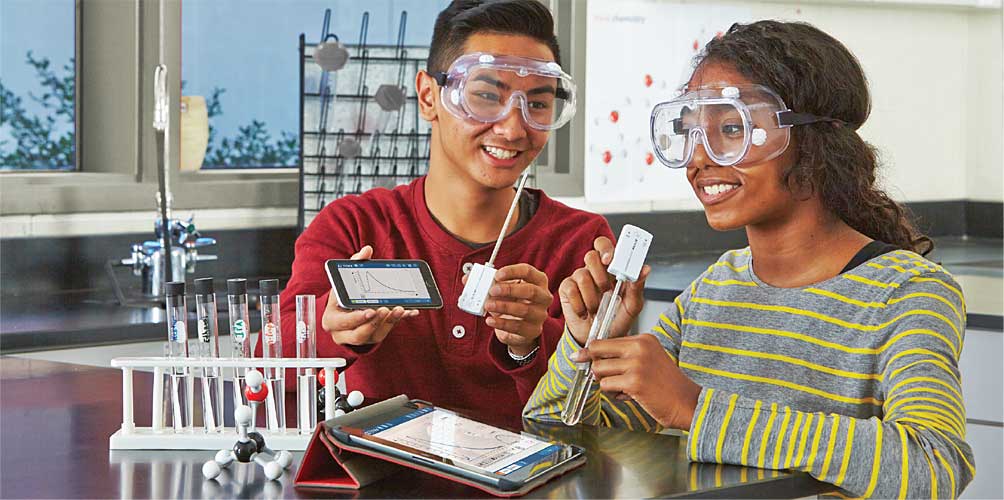 Scientific inquiry is central to teaching and learning science in the International Baccalaureate (IB) Diploma Programme (DP) and Middle Years Programme (MYP). Yet, it can be difficult for teachers to find the time and resources to create scientific investigations that meet IB expectations for inquiry and lead to meaningful learning for students.
In a new white paper titled '21st Century Science Teaching in the Context of IB Approaches to Teaching and Learning', Malcolm Nicolson, a leading expert in IB education programs, explores challenges and solutions for teaching effective inquiry and how technology can help.
Published by PASCO® Scientific, a global leader in 21st century science education, the white paper discusses IB approaches to pedagogy, student skill development, and prescribed practical work in science. Nicolson describes how technology can effectively support these areas in DP and MYP programmes, and help educators address common challenges in teaching through inquiry.
"The vision of MYP and DP sciences is to contribute to the development of students as 21st century learners. Scientific inquiry that uses technology enables students to develop ways of thinking, skill sets, and processes that allow them to acquire and use knowledge with confidence in the IB program and beyond school," said Nicolson.
"PASCO Scientific provides a wealth of technology tools and teaching resources that help make these kinds of inquiry investigations a reality for science classrooms around the world. There is a clear synergy between IB programmes and PASCO science solutions, which is the result of a shared fundamental belief in inquiry-based teaching and learning, and in providing education that is active, contextual, and engaging."
To order a free copy of the white paper, visit https://www.pasco.com/IBwhitepaper.
About Malcolm Nicolson
Malcolm Nicolson is the director of Erimus Education in the United Kingdom. After teaching and coordinating IB programmes in the U.K., Bahamas, and Thailand, he became head of MYP development for the IB from 2007 to 2012. He then served as head of DP development from 2012 to 2015.
About PASCO Scientific
PASCO has been developing and supporting innovative teaching and learning solutions for K–12 and higher education since 1964. Today teachers and students in more than 100 countries use PASCO solutions. For more information, visit www.pasco.com.