Loving Lagos, embracing Oxford
Posted on 29th Jul 2016 in International Schools, School News, Nigeria, United Kingdom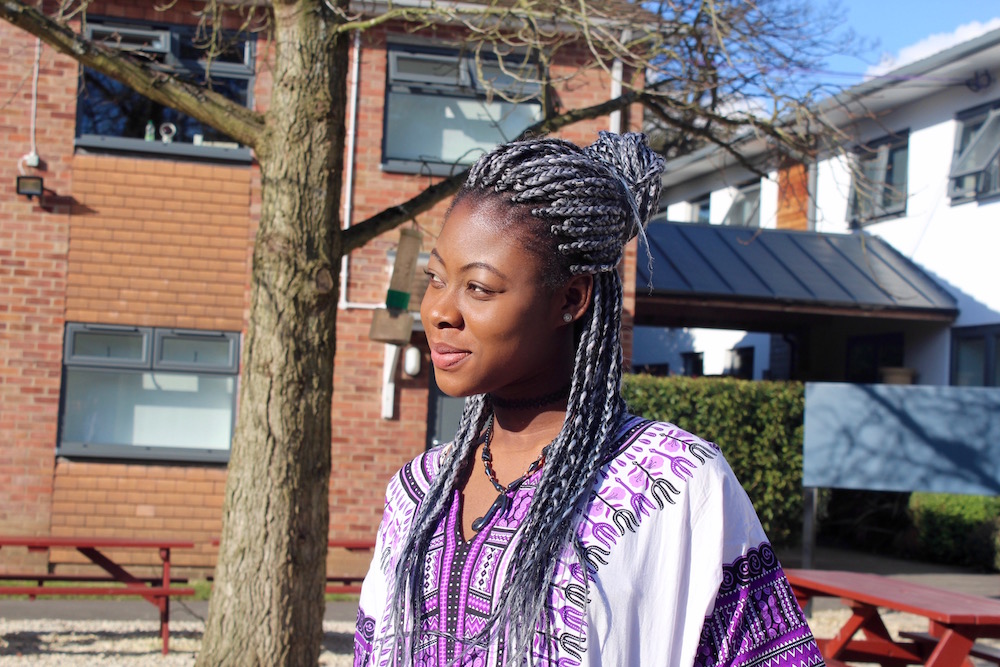 Eloho Etireri travelled from Lagos in Nigeria to study at EF Academy Oxford...
Every city has a pulse. Some laid-back, some vibrant and fast-paced, others find themselves merged in a mixture of both.
I live in the largest city in the entire continent of Africa. The city of Lagos located in Lagos State, Nigeria. This is a city that marches to the beat of its own drums. And you can bet that the beat is a quickened tempo that everyone around is used to. There's never a dull moment in Lagos, each day is an opportunity for a new adventure. Whether it is going to a comedy show or a concert hosted in Lagos every so often, or taking a trip to the beach or even wandering around the streets and taking in all the culture and personality the city has to offer. Lagos is definitely the place to go if you want to make lifelong memories.
One thing I personally love about Lagos is the street food. Nigeria, in general, has been blessed with an abundance of a variety of delicious foods that are unique to the country. But Lagos is one of the places where street food can be bought at literally every corner. By far, my favourite street food is Suya which is spicy skewered meat that is grilled over an open flame. One unique fact about this street food is that it is only sold in the evenings after sunset, it is also wrapped in newspaper, which gives it more authenticity and adds to the overall experience.
Many of my foreign friends have all had similar comments after visiting Lagos. They all said things like, "It's so exciting, there are so many people doing so many different things!" and, "Everyone always seems to be in a hurry to go somewhere and do something. The hustle-bustle vibe is really contagious."
Since I grew up in and was accustomed to this way of life and Lagos's expeditious attitude, you can imagine my uncertainty when I was told I'd been accepted to EF Academy Oxford in the UK. Of course, I was extremely excited about the opportunity to study in a new environment, meet new people and learn about new cultures, but my worry was that the city of Oxford would be too relaxed for me. I worried that after getting accustomed to the sights and sounds of everything Oxford had to offer, I would ultimately get bored.
But that was far from the truth. After I settled into my new school, I took on the streets of Oxford to explore and see beyond the brochures and the touristic hot spots. I wanted to get a feel of what Oxford was really like, to discover the hidden gems that were not on tourist maps. And I was pleasantly surprised when I came across various places in the city that were right up my alley. There was a surprising moment when I realised that even though Oxford was not as fast-paced as I was used to, I was enjoying the feeling of calm. I remember that moment clearly. I was with one of my friends, we had this idea to explore Oxford at night. We had all intentions of getting lost, so we put our phones away, stopping the temptation to use Google maps. We wandered around the city and turned on any street we thought would be interesting. To our surprise and amazement, we came across this street that was lit up from beginning to end with twinkling lights hung beautifully over the buildings. Around us were cafes and outdoor restaurants and the sound of happy people filled the street. I was in awe of how pretty everything was, and in that moment, instead of being in a hurry, I just stopped and took everything in. Oxford has an environment for thinking and I found myself being more creative than I was in Lagos.
One thing about me is that I love writing. Whether it is a poem or a short story, I love the feeling of being transported into another atmosphere where it's just me and my words. In Lagos, I only ever wrote when I was in my room, in the quiet and comfort of my bed. However, I noticed that in Oxford, I started getting ideas when I was out in the park watching the sunset, or walking down the old city looking at historical buildings and appreciating the art in the architecture, or even sitting in a cafe hidden to the rest of the world and watching the fairy lights that hung above the streets casting beautiful shadows and allowing my mind to wander. The serene and low-key surroundings helped me orchestrate the best pieces of work that I'd ever written.
That got me thinking. I didn't have to choose one side -the hustle-bustle of busy Lagos or the tranquil nature of Oxford. I could, in fact, appreciate both because both places had become a part of me.
Your can read more about EF Academy Oxford on their International School Search profile or at www.ef.com/academy/oxford
Facebook: www.facebook.com/efacademyoxford
Instagram: @efacademylife