Kidnap and ransom insurance for schools
Posted on 18th Sep 2019 in International Schools, International Education Tweet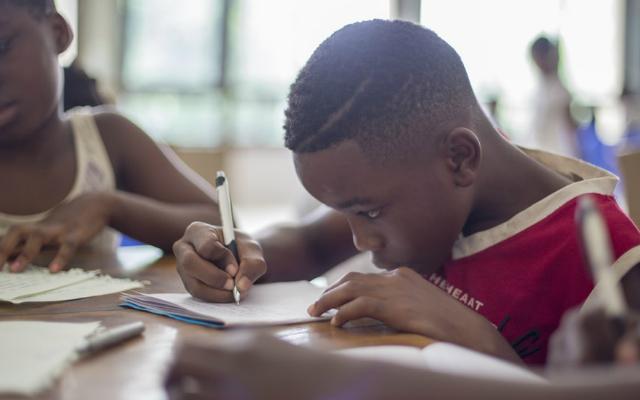 Many people think of kidnapping as a threat mainly to those travelling abroad. However, the reality is that it can happen anytime, anywhere. While large companies with travelling employees may be at higher risk, schools are far from immune. Child abductions often happen in crowded areas with public access, making schools an ideal location.
Since academic institutions are responsible for children's safety, it's likely that they will be held liable if a student goes missing, gets kidnapped or worse – which is where kidnap and ransom insurance comes in.
What is kidnap and ransom insurance?
As the name suggests, kidnap and ransom insurance is a type of insurance coverage that protects individuals from the risk of kidnapping and ransom. Kidnap and ransom insurance provides coverage for many dangers that schools face, including:
The disappearance of students from school campus, school events or study abroad programs
Kidnap for ransom/express kidnap
Abduction of students from campus facilities and school events
Hostage-taking/detention
Hijacks and extortion
What does kidnap and ransom insurance cover?
If kidnapping occurs, the policyholder is compensated for ransom money, medical costs, counselling or for the kidnap victim's accidental death. Additionally, they may be reimbursed for the loss of revenue, cost of security services, and fees related to public relations.
Crisis consultants
However, a kidnap and ransom insurance policy does much more than reimburse financial losses. It also provides access to crisis consultants who can offer guidance and perhaps stop a dangerous situation from happening altogether.
When kidnapping occurs, most people are not sure what they should do next. They start to wonder how to gauge the severity of the threat, how to respond, how to protect others, and more. The wrong response could result in a state of crisis, which is why it's crucial to be able to speak to a crisis consultant as soon as possible.
How kidnap and ransom insurance works
In the majority of kidnapping scenarios, the perpetrators demand that no one is notified. This can be very tricky and result in complications when the school or family needs to talk to the insurance company. That's why many kidnap and ransom policies include a provision that states the policyholder, school or family should notify the insurance company and police only when it is safe to do so.
Once the insurer is contacted, specialists will help to get the kidnapped individual released through negotiations and ransom delivery. They will also help arrange evacuation and any medical or psychiatric care. The insurer does not pay the ransom upfront. Instead, the school or family has to pay with their own money or take out a loan.
The insurance company will reimburse the policyholder for the ransom as well as related expenses after the crisis is over, the insurer has safely made it home, and payment receipts have been received. If the ransom or expenses exceed the policy limit, the policyholder must cover the additional costs.
Kidnap and ransom insurance protects schools and students against financial losses due to kidnapping, ransom demands, and extortion. Even though this type of school insurance can be complex and expensive, it ensures students are protected in case of kidnapping. After all, most international health insurance for students does not offer the same level of coverage.
Aside from kidnap and ransom insurance, schools can also benefit from providing teacher health insurance. Teacher health insurance is similar to standard health insurance plans but can offer different benefits, limits, and types of coverage to meet the teacher's needs.
Pacific Prime's School Insurance Guide addresses the primary questions schools ask when buying insurance. Pacific Prime is a reputable insurance and employee benefits broker that can help you find the best insurance for your school. Contact Pacific Prime today to find out more about school insurance solutions.