Is technology the key to a utopian classroom?
Posted on 18th Oct 2018 in International Schools, International Education, Online Learning Tweet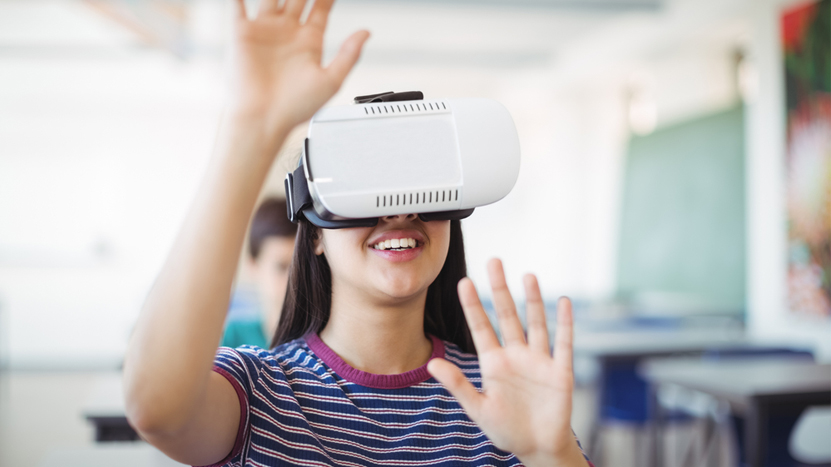 Perry Perrott looks at the implications of a digital future for schools, and for society...
The world's greatest technology influencers are divided (1). What does the increasingly digital future hold for our society? Some raise concerns over a dystopian future where technology takes over, and emphasise the need to apply more control. Others focus on the opportunities presented by technology – using it to benefit development and aspiring to a utopian future. As Global Vice Principal of Pamoja, an education technology company, I find that these questions resonate with and reflect the ever-evolving dialogue around the use of technology in classrooms worldwide.
As a nation, even as a world, we are highly risk averse with our education. When it comes to taxis, food or shopping we are more than happy for technological advancements to play their part, but mention the same in education and something doesn't quite click.
I'm sure of one thing – most teachers understand the potential of technology in their schools. The reluctance to truly embrace change lies at an institutional level and is based largely on fear; a fear of a lack of control, a fear of parental repercussions, of dehumanising education and ultimately, a fear of failure. You could in fact apply these fears to any form of educational change, not just the arrival of the latest technology.
It's no bad thing that we take our children's lives more seriously than we do our Friday night lift home; the stakes are unequivocally higher. But if we always wait then how do we know what we might be missing out on? What about the opportunities, rather than the risks?
Technology in the classroom
In my early years as a student and teacher we started with chalk before we moved to overhead projectors, cassette players and VHS recorders. At the time we embraced the new technology available to us and used it to enhance learning; is it so different today? Unfortunately, the sheer level of technological advancements can seem daunting to even the most forward-thinking of educators. Did you know that cameras can be used to analyse students' movements and engagement or mood through facial recognition and analytical algorithms, aiming to predict need and desire? It's easy to see how fear of dehumanising education can throw up blockades.
I witness progress made daily; cloud computing and digital libraries alone make a huge difference to the student and teacher experience. Pamoja deliver online IB Diploma courses, and yet recognise the need to connect the humanity of learning with the opportunities that technology presents. For example, a course delivered online in its entirety could remove a lot of non-verbal cues to enforce or play down a message, intentionally or unintentionally. A simple lesson written down with associated activities can be very productive and efficient, but is missing the soul, passion or personality of the teacher. At Pamoja, we utilise digital tools to connect teachers and students around the world, keeping a digital education fundamentally human. We bridge the gap between teachers and tech.
The way forward
It's time to bridge this gap in schools. Technology offers great opportunities for teachers, making their role more interactive and immersive; imagine studying Medieval England and being able to walk down a street in rural England or enter the Coliseum in Rome using Virtual Reality headsets, for example. Users need to be up-skilled but using technology in the classroom allows teachers to experiment in pedagogy and better engage students.
We need practitioners to continue working together and alongside digital advancements to keep teaching and learning relevant. Technology stimulates new experiences, enthuses both students and teachers, and most of all, creates new ways of learning and collaborating. A classroom utopia. I'm in, are you?
1. BBC Two: Secrets of Silicon Valley, part one – The Disruptors
Perry Perrott, Global Vice Principal at Pamoja, has had an 18-year career collating a wealth of experience across multiple industries, whilst always maintaining a primary focus on innovation within education and business. His interests stem from an in depth understanding of current and emerging issues within the global education market, and have led to extensive personal and professional development.
Pamoja is an education technology company based in Oxford, UK. We provide schools, teachers and students around the world with progressive, flexible solutions that support the implementation of blended learning methodologies. Our offering ranges from content that is accessed via our digital platform, to online courses that are taught by our teachers.
www.facebook.com/pamojaeducation
www.linkedin.com/company/pamoja-education