Internationalism, Individualism, Integration
Posted on 4th Oct 2019 in School News, International Schools, Switzerland Tweet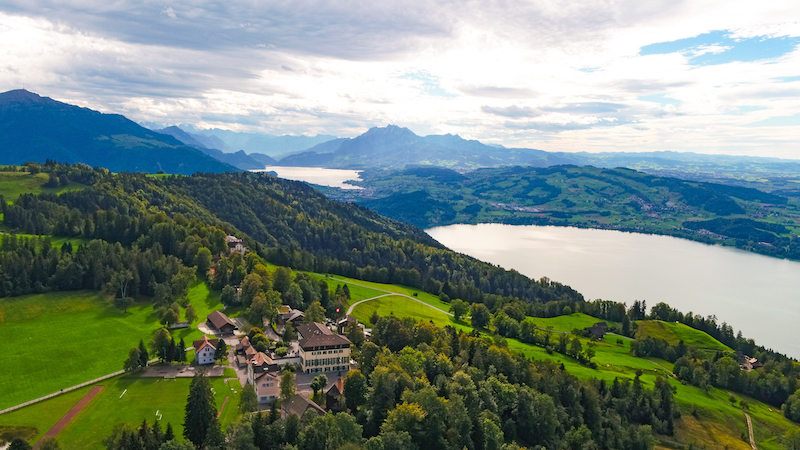 How principles shaped almost 100 years ago still hold true for a school that nurtures 'positive disrupters'
In the heart of Switzerland, you can find a Swiss international day and boarding school that accepts boys and girls between the ages of 6-19, known as Institut Montana. You may be surprised to learn that this pre-alpine countryside marked the cornerstone for various famous politicians, scientists, entrepreneurs and filmmakers and continues to do so for almost 100 years now.
For example, John F. Kerry (pictured opposite), an American politician who served as the 68th United States Secretary of State from 2013 to 2017 and the Democratic nominee in the 2004 presidential election attended our school which he details in his book, Every Day is Extra. There was also Willem P.C. 'Pim' Stemmer, a Dutch scientist and entrepreneur who invented numerous biotechnologies and DNA shuffling, now referred to as molecular breeding. He was honored with the Charles Stark Draper Prize in 2011 for his pioneering contributions to directed evolution which won the Nobel Prize in Chemistry in 2018. Georges Nicolas 'Nick' Hayek Jr., a Swiss-Lebanese businessman, followed in his fathers footsteps by not only also attending Institut Montana Zugerberg but also by taking over the role of CEO from his late father for the Swatch Group, a Swiss manufacturer for watches and jewellery.
But what exactly is it about our academic institution that helps students lay down the foundations for a successful future? The answer lies in our history and founding values of internationalism, individualism and integration.
Going back in time
On May 3, 1926, the doors of Institut Montana were first opened by educator and peacemaker, Dr. Max Husmann. He spent a great deal of time trying to find the perfect location in Switzerland that was not too far from an economically bustling city but was also surrounded in nature to allow students to thrive, and that is what he found on Mt. Zugerberg, in the city of Zug.
A few years before, Husmann had witnessed the atrocities of World War I and how it devastated Europe much less the world. He saw how alliances, imperialism, militarism and nationalism all came to play a role in 'the war to end all wars.' He believed that if he could instead create a school where future generations could study alongside others from different parents of the world, he would be able to create a society of global citizens who were respectful and open-minded and would thus be able to maintain world peace. He believed that if a child can grow up on the principles of internationalism, individualism and integration, they would be able to understand someone from another culture, religion and race and this mutual understanding would benefit society as a whole. In the end, opening up a pathway of success for them.
Internationalism
To see the world through the lens of others, students must be surrounded by people from all different walks of life. When you learn how and why a country, political system or even an individual works and thinks the way it does, then you would have the emotional intelligence to make educated and well-thought out plans and decisions. Thus, students at Institut Montana study in a close-knit environment of over 40 nationalities to learn about their classmates' background while they share theirs. This way, students are exposed to new cultures, opinions and ideas that they may have not even considered before and to get a wider view of issues and potential solutions. Switzerland is the ideal location with its longstanding history of neutrality, diplomatic stands, safety and stability to ensure the optimal setting for learning and understanding.
Individualism
For a student to reach their full potential, they must receive personalized care, attention and support, especially given that fact that no one learns the same way. Everyone has their own unique capabilities and talents and these strengths can be fostered under the right guidance. Whether a student wants to become a doctor, artist, businessman or anything else, our school helps turn goals into reality by being a place to grow. Students in turn develop into well-rounded individuals who bring the best version of themselves to university and beyond.
Integration
Whether it is settling on a business deal, visiting a new country or being in a relationship, students are taught how to adapt and deal with various environments and life in a holistic way. They become flexible, versatile and adaptable. They are equipped with a plethora of resources that enable them to navigate through a vast sea of disruptions and changes that come through life experiences and an ever-changing world. They are fearless, innovative and know how to tackle any challenge head-on.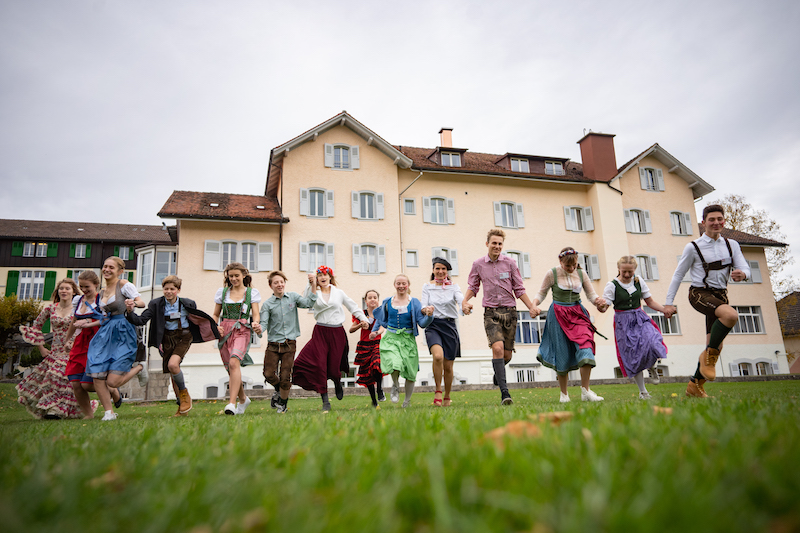 Shaping the world in their own way
These principles laid the groundwork for Institut Montana and still hold true after almost 100 years, which we can see with our alumni community.
Take Tom Hannan, another fellow student. He believed early on in the potential of a scientifically supported, digital marketing world and was one of the first employees of Yahoo! and Google in Switzerland. After becoming a marketing specialist thanks to these companies, he founded his own digital marketing agency, Webrepublic, and even won the 'Entrepreneur of the Year 2017' award in the service/trade category by Ernst and Young.
Geza and Andre Scholtz, two brothers from our school, made history in January 2013 by being the first humans to navigate the 560 km Magellan Strait from the Pacific to the Atlantic Ocean on kiteboards. Their goal was to not only set a world record but to push the sport to a new level – expedition kiteboarding.
Thus, these values clearly instilled in our students a sense of believing that nothing is impossible. To know a future with no borders, be it physically or even mentally. The students that come out of Institut Montana are positive disrupters that contribute to society with their unique experiences and global mindset.
This article first appeared in the 2019/20 edition of John Catt's Guide to International Schools. You can read the digital version of the guidebook here: