International students boost London's economy by over £500 per resident, says new report
Posted on 1st Feb 2018 in International Schools, International Students, United Kingdom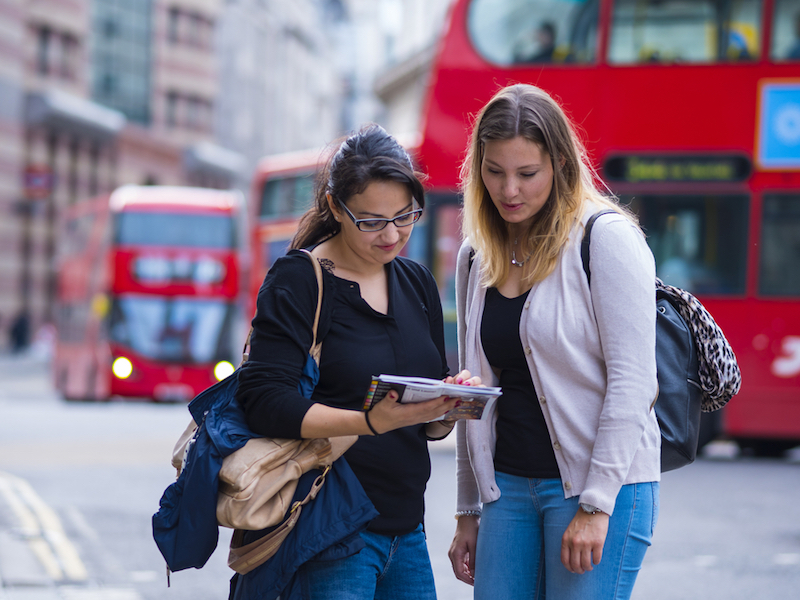 Every year, international students from all around the world come to the UK to pursue an undergraduate, postgraduate or PhD-level education. With higher education institutions facilitating an array of leading academics/experts, modern facilities and engaging learning resources - it's easy to see why the UK is such a desirable destination for international students to study.
Despite international student's appetite to develop their knowledge in this country – many Brits feel they put an additional strain on public services such as the NHS. To address such concerns, the 'Higher Education Policy Institute (HEPI)' recently produced a report to assess the benefits and costs of 231,065 international students (within and outside the EU) who started in the academic year of 2015/16.
Their analysis discovered that the benefits (£22.6 billion – tuition fees income, spending in local economy, living expenses etc) of hosting international students over the duration of their entire studies far outweighs the costs (£2.3 billion – healthcare, education, social security etc) by a monumental £20.3 billion to the UK economy. When breaking this figure down to showcase the regional impact, London was the biggest benefactor at £4.64 billion.
Focusing on London specifically, Theknowledgeacademy.com used the report and population estimates derived from the Office of National Statistics (ONS) to reveal the net economic contribution (benefits minus costs) of international students in each of London's 73 parliamentary constituencies.
Theknowledgeacademy.com found the biggest winner is Holborn and St Pancras, the primary location for renowned universities such as University College London (UCL) and London School of Economics (LSE), where international students yield a net economic contribution of £1,172.15 per local resident. Holborn and St Pancras is followed by East Ham, with each resident benefiting from a net economic contribution of £979.10. Rounding off the top three constituencies is Bermondsey and Old Southwark, with a net economic contribution of £931.08 per local resident.
On the other end of the scale, Orpington, in the borough of Bromley benefits the least from international students, with the lowest net economic contribution at just £191.74 per resident. Slightly higher is Beckenham, also located in Bromley, with a net economic impact of £209.89 per resident.
Overall, on average, international students in the capital make a net economic contribution of £529.72 per London resident.
Natalie Parker, an Education Consultant, commented: "It's great to finally see that the supposed burden of international students on the economy is incorrect, and the costs of accommodating overseas students are significantly low when compared to the huge benefits they bring to the capital as well as rest of the country. Aside from their positive economic and academic influence, they make university campuses more diverse and provide an invaluable cultural enrichment to domestic students as well as the areas in which they are living in."
Joseph Scott, a spokesperson from Theknowledgeacademy.com, commented: "The findings from this research certainly demonstrate we cannot underestimate the value of international students to the local economy. They provide a lot of custom to businesses in the area they are based in. From restaurants to taxi firms - they considerately contribute towards their survival and growth. Without them, they could suffer. Similarly, they add a vibrancy to university campus across the country through their willingness to share their own culture with others and embrace British values/traditions. Consequently, we should be more appreciative of the various positive economic, social and cultural dimensions they bring to the capital and beyond."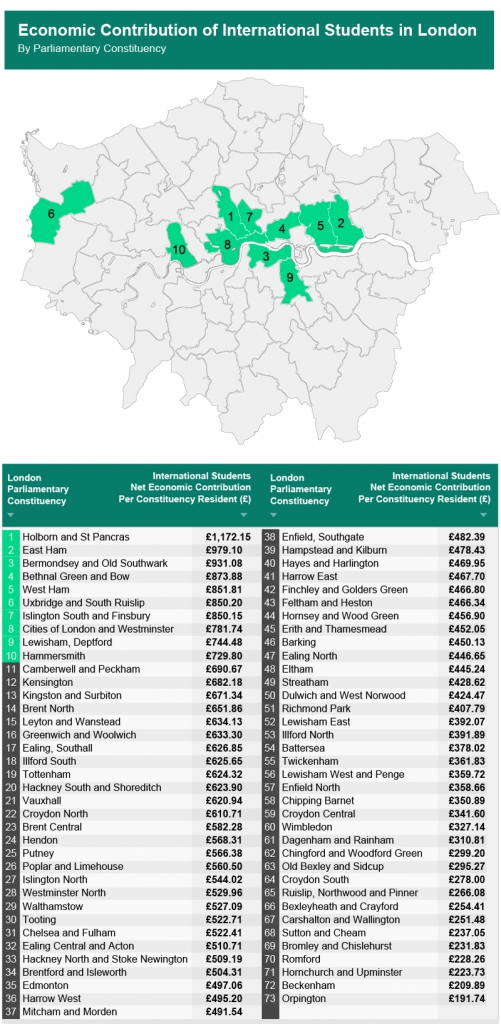 Photo: 4kclips/Shutterstock