International schools – our role in preparing future global citizens
Posted on 19th Aug 2016 in International Schools, School News, United States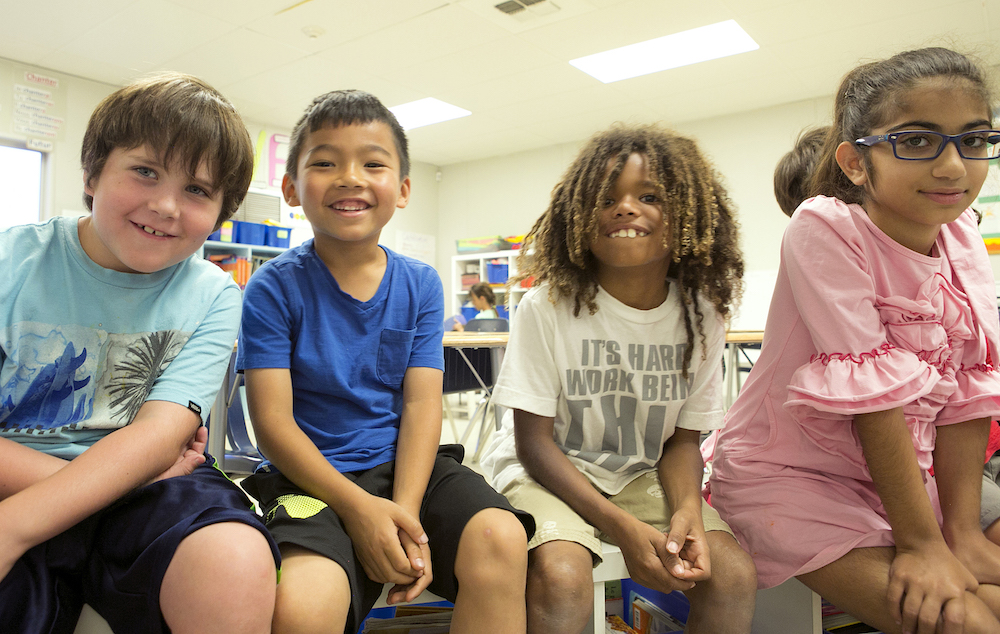 Michael Maniska, Head of School at the International School of Los Angeles (LILA), looks beyond the buzzwords...
Just about every school website these days claims to be preparing their students for global citizenship. However, the term itself is but a buzzword if we, as educators at international schools, do not use methods specifically designed to prime our students for life in today's already globalized world.
What are these strategies that international schools should employ to ensure that our students are able to embrace a complex, fast-changing, and diverse world?
A successful, well-rounded approach will include a rigorous bilingual program, service learning, and a student well-being program, all complemented by a number of fully immersive travel experiences (both local and overseas).
It is already known that bilingual or multilingual students cognitively outstrip their monolingual counterparts. Much has been documented about the enhanced functioning of the brain through the transfer of skills from one language to another. An integral part of preparing students for their unknown futures is undoubtedly equipping them with the ability to communicate with diverse groups and with a strong intercultural capacity. There is no better platform for these competencies than bilingualism.
International schools can attest that the bilingual experience produces discernible benefits. The ability to listen, speak, read, and write in another language is the most obvious of these, and possibly the easiest to identify and measure. The next advantage is the facility to recognize that meaning is constructed through language; syntax and semantics are vehicles for deconstructing how other people think. This leads to deep intercultural understanding. The bilingual student implicitly understands that not everyone thinks the same way and can leverage this reality in his/her interactions. The deepest and most powerful trait of the bilingual child is openness to others: bilingual students are not easily fazed; rather, they process information deeply instead of offering simplistic perspectives.
To enhance the English/French program at the International School of Los Angeles, we have implemented a couple of strategies to reinforce our students' bilingualism. From preschool until 9th grade, our students study in French for approximately two-thirds of instructional time and one-third in English. In addition, this year, the School's elementary students have a dedicated bilingual hour, which is co-taught by their French and English teachers. This is a space where students explicitly focus on "moving between languages" in order to cement ideas and enhance the transfer of knowledge from Language 1 to Language 2 (our students are not exclusively one or the other).
Service learning is another vital component in an international school's education. We must invite our students to "reach out" rather than "reach in". In the same way that we put another language in front of them, so too must we expose them to people who have fewer choices than they do. We must help our students experience first-hand what it means to be part of a diverse world in terms of socio-economic status, culture, disability, access, and opportunity.
A community service program akin to the one that we offer at the International School of Los Angeles provides exactly this space. Our students leave their familiar surroundings and venture out into the wider community, with a view to better understanding not only the world of others, but equally their own world, current, emerging, and future. It is probably less important where they go or how they support others provided that the aim is to do so. There are benefits to both national and international experiences, but it is imperative that these not be gratuitous in nature, nor seen from a window seat. Community service must include shoulder-to-shoulder assistance of others, and, critically, an opportunity to reflect on this experience.
As important as the formal curriculum is the student well-being context. International school communities regularly welcome students from a host of different backgrounds. Necessarily, these students come with a range of norms, assumptions, mindsets, and beliefs. Many are "third culture kids" who are away from home and accustomed to "revolving doors" in their personal lives. For students in international schools, continuity is not de facto a central part of their reality. On the contrary, for many, ongoing change and transience have characterized their worlds. Inevitably, school is the only constant community for those students. Our obligation to our families therefore goes well beyond curriculum delivery. Values education is certainly part of the framework, but not the whole story by any stretch of the imagination.
Well-being programs such as WeLILA (Well-being at LILA, with a pun on "oui" and "We") at the International School of Los Angeles, must be purposeful in their approach for all students. In middle school, WeLILA even extends to school layout and facilities. Our 6th graders benefit from a dedicated area, including classrooms and open space, which we have called our 6th Grade Village – a safe place from which they can launch into the remaining six years of middle and high school. Beyond this, we have a weekly homeroom lesson organized around annual themes which are of relevance to individuals of their age. In 6th grade, for example, our theme is 'Making Wise Choices'. This program makes for greater student connectedness and enables faculty to better monitor grade levels and their progress.
Finally, as international schools, we must complement our in-house programs with external opportunities. A carefully-thought-out international field trip program provides students the possibility to better understand the world first-hand, whether it be through linguistic immersion encounters in countries whose languages they study or building classrooms in third-world nations. There is a great richness to be had by presenting our already diverse student bodies with occasions to travel together, to see the world, and to bring their myriad viewpoints to it. An example of such an experience is LILA's annual trip to France where all 5th grade students travel to the country. This is part of the staple diet of travel itineraries offered to them. Not only does this trip cement linguistic knowledge and friendships, it sows the seeds for personal growth, openness, and an embracing of the world. This too is a vital part of our work as international schools!
For more information about the International School of Los Angeles, see page 216