International education increases for children around the world as higher education aspirations grow
Posted on 6th Sep 2018 in International Education, International Schools Tweet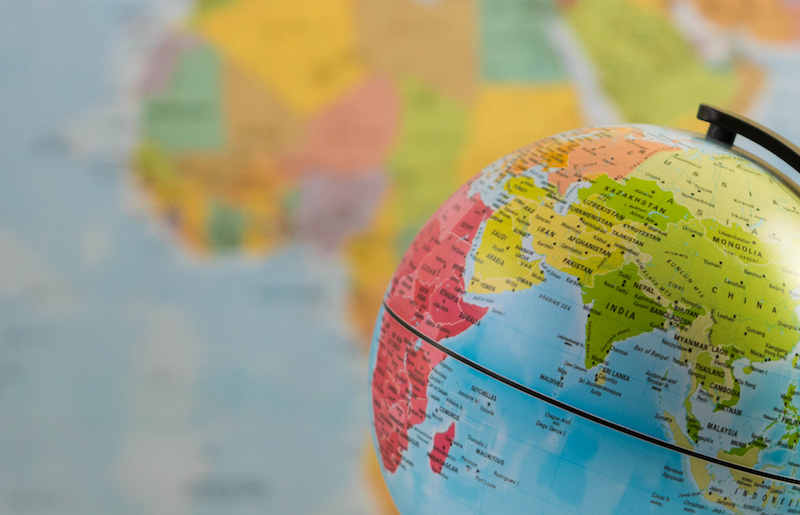 Around the world, the demand for international education and learning in the language of English is expanding, led primarily by the increasing accessibility of international schools. These schools, for children aged between 3 and 18, offer an international curriculum or a curriculum other than the country's national curriculum (often the National Curriculum of England or an American style of curriculum). Most of these schools are entirely English-speaking, others are bilingual with English as one of the main languages of learning, and most schools take a decidedly international approach to teaching and learning. The demand for these schools is because of the pathway they provide to universities around the world.
The 2018 Global Report on the International Schools Market from ISC Research, which is published this September, states there are now 9,605 English-medium international schools worldwide; an increase in just one year of 6.3%, and a compound annual growth rate in the past five years of 5.6%. ISC Research reports that student enrolment increased globally during the last twelve months by 7% taking the total number of children now learning at international schools to 5.1 million, a compound annual growth rate in the past five years of 6.7%.
Approximately 20% of these students are the children of expatriate families who are seeking a school offering the language of learning and curriculum from their home country. However, the vast majority of international school students today are the children of local families choosing, what they consider to be, the best possible education close to home to prepare their child for university overseas and global careers. For example, approximately 72% of all students at Vietnam's English-medium international schools are Vietnamese, 57% of the students at the international schools in China are Chinese, 67% of the students at India's international schools are Indian, and 48% of the students at Germany's international schools are German.
According to the Global Report, most demand for international schools is in Asia where 643,000 children in the United Arab Emirates attend international schools; as do 348,000 children in China, 320,500 children in Saudi Arabia, and 97,000 in Malaysia.
There has never been so much education choice for families in many cities of the world, with 306 international schools already established in Dubai, 169 in Shanghai, 160 in Abu Dhabi, and 142 in Beijing. Nevertheless, growth continues. ISC Research is aware of 104 new international schools opening this academic year (2018-2019). This includes 18 new international schools in China, 17 in the United Arab Emirates, 12 in Malaysia, and five in both Vietnam and Thailand. Twenty of these new schools are affiliated with established independent school brands originating primarily from Britain, as well as the United States.
Richard Gaskell, Schools Director at ISC Research, says: "This continuing demand for international education reflects a trend that we are seeing in a vast number of countries. It is fuelled by increased wealth and parents' aspirations to prepare their children in the best possible way to study at universities overseas, and for careers that can take them around the world. There is a very high level of investment interest in international education in many countries and we expect this trend to continue as economies improve."
ISC Research projections for the global market suggest that in five years' time (2023), there will be 7 million children studying at international schools.