Inspiring the global leaders of tomorrow
Posted on 9th Oct 2018 in International Schools, Hong Kong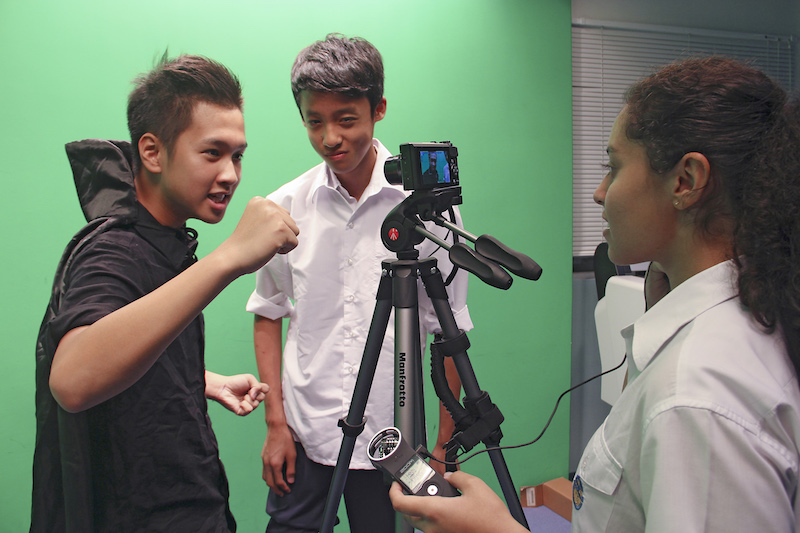 Learn more about the English Schools Foundation (ESF), the largest provider of English-medium international education in Hong Kong...
For over 50 years, we have been nurturing talent, supporting learners and their families – and preparing young men and women to be the global leaders of tomorrow.
Former students of ESF's 22 schools can be found in every part of the world. Our size – and our proud history means that our alumni have been shaping the world in which we live for decades.
Our outstanding results are a testament to our outstanding teaching staff – but that is not the whole story. At the heart of our success is our approach to teaching – which starts with our International Baccalaureate Primary Years Programme (PYP).
ESF schools have been following the International Baccalaureate programme since 2005. In that time, we have evolved teaching from a 'teacher teaches, student listens' model, to one where every student is an active participant in their own learning.
Walk into any one of our schools and you will see our learners confidently showing the skills that they will need to be a success in the future. They don't just listen, they question. They don't just receive information – they analyse it and consider what it means for our world now – and in the future.
Simply put, we want every student to be the very best they can be. Our award winning sports programme regularly brings top level coaches and athletes to our schools – and our Language and Learning syllabus brings art and culture to life.
At secondary level, ESF has nurtured generations of high-achieving students with our alumni spreading out all over the world – and are making a difference in so many ways.
After more than four decades of offering the UK's GCE A-level curriculum, we have gradually moved to the International Baccalaureate (IB) system – a strategic move designed to provide students with a broader and more internationally focused education. The IB focuses more on having students acquire and improve important skills to make them life-long learners.
ESF is also the only provider of the IB Career-related Programme (IBCP) in Hong Kong – a special programme tailor-made for students who wish to develop their special interest. Through the programme, we support them with IB Diploma courses that provides the IB philosophy and framework.
"The IBCP is a unique programme that allows students to pursue what truly interests them in a way that is meaningful and motivating. They are able to develop specialist skills and knowledge while studying in a professional environment where they learn from experts" says Stewart Redden, ESF Learning and Teaching Adviser (Post-16).
The high academic and wider achievements of our students are what we are always proud of. In 2017, 15 ESF students achieved the perfect score of 45 points in the IB Diploma examinations; more than 95% go on to leading universities worldwide.
In terms of our graduates' university destination, the United Kingdom is the most popular choice, accounting for 44% of students in 2017, with 13 students gaining Oxbridge (University of Oxford and University of Cambridge) places.
Other popular destinations between 2013 and 2017 include Hong Kong (21%), USA (16%), Canada (11%), and Australia (6%), plus countries such as Spain, Germany, the Netherlands, China, South Korea, India and Switzerland.
Redden points out the growing popularity of universities in Hong Kong over the past decade, with the percentage rising from 16% in 2009 to 22% in 2017. Of these students, 73 went to the University of Hong Kong and 53 to the Chinese University of Hong Kong.
Commenting on the subject choices, Redden says there is a good balance. Social Economic Sciences stands out as a top choice with 22% of students studying relevant degrees ranging from Law to Psychology. Business-related courses are also popular among students at 16%. Science and Technology (14%) has gained favor in the past decade, followed by Creative Arts (9%) and Performing Arts (6%).
"It is really encouraging to see that balance – which says something about how we prepare students at ESF schools," Redden says. "We are not only focused on one area, and are enabling access to a wide range of courses at universities."
We live in a globally connected world. At ESF we make sure our student enjoy learning – and get ready to take the lead in whatever field they choose to enter.
You can find out more about ESF and how we are inspiring the global leaders of tomorrow by visiting our website www.esf.edu.hk or by following us on social media.
Find out more about ESF schools here...
English Schools Foundation
Address: 25/F, 1063 King's Road, Quarry Bay, Hong Kong
Tel: +852 2574 2351
Web: www.esf.edu.hk
Email: info@esfcentre.edu.hk