Impington Village College celebrates British Council International School Award achievement
Posted on 20th Sep 2023 in School News, International Education, United Kingdom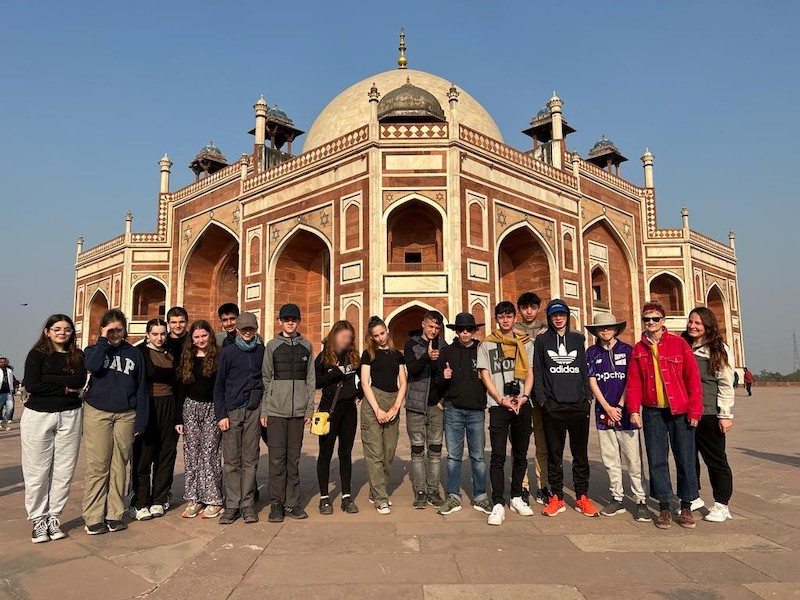 Impington Village College, located on the outskirts of Cambridge, has been awarded the Intermediate level of the British Council's prestigious International School Award in recognition of its work to bring the world into the classroom. The College was previously awarded the Foundation level during the pandemic.
The International School Award celebrates the achievements of schools that do exceptional work in international education. Fostering an international dimension in the curriculum is at the heart of the British Council's work with schools, ensuring that young people gain the cultural understanding and skills they need for life and work in today's world.
Instilling international-mindedness and developing students into global citizens underpins the Impington Village College ethos, which is exemplified through the numerous exchange visits with partner schools in France, Germany, Spain, Japan and Ethiopia. Alongside the exchange programme, students benefit from a wide range of educational visits to destinations as far afield as India, Peru and Botswana.
As well as international visits, students can choose between five foreign languages to study; language learning is also built into their co-curricular activities with opportunities to learn Mandarin and Japanese outside of their classroom learning. As an International Baccalaureate (IB) World School, all students learn to respect themselves, others and the world around them through their IB Learner Profile.
Victoria Hearn, Principal of Impington Village College and Executive Headteacher, Eastern Learning Alliance, said: "I am absolutely delighted that we have progressed our International School Award to Intermediate level. I would like to say a huge thank you to all of our staff who work tirelessly to ensure that all of our students receive an international education, through international visits, cultural celebrations and language learning programmes. As an IB World School, we are committed to ensuring our students develop a sense of international-mindedness and it is rewarding to have our work commended by the British Council. Recently, we achieved authorisation from the IB to deliver its Middle Years Programme and I truly believe that this will help develop our students' international mindsets even further."
John Rolfe MBE, Schools Outreach Manager at the British Council, said: "Impington Village College's international work has earned the school well-deserved recognition with the British Council International School Award - Intermediate Certificate.
"We are proud and delighted to work with this great school. Many thanks to everyone for all their commitment to developing international work and sharing excellent classroom practice and resources. This is enriching education for its pupils; and their excellent collaborative projects with partner schools overseas are bringing the world into their classrooms. International work is key support for the development of skills young people need to be the globally aware citizens of the future.
"Embedding an international ethos across a school can lead to accreditation with our Full International School Award and schools looking to join this supporting and engaging global network should contact us at the British Council."
Discover more about Impington Village College's international learning opportunities: https://www.impington.cambs.sch.uk/international-education/