How online schooling provides consistency for children's education, regardless of their location
Posted on 24th Aug 2021 in School News, Online Learning, International Schools, International Education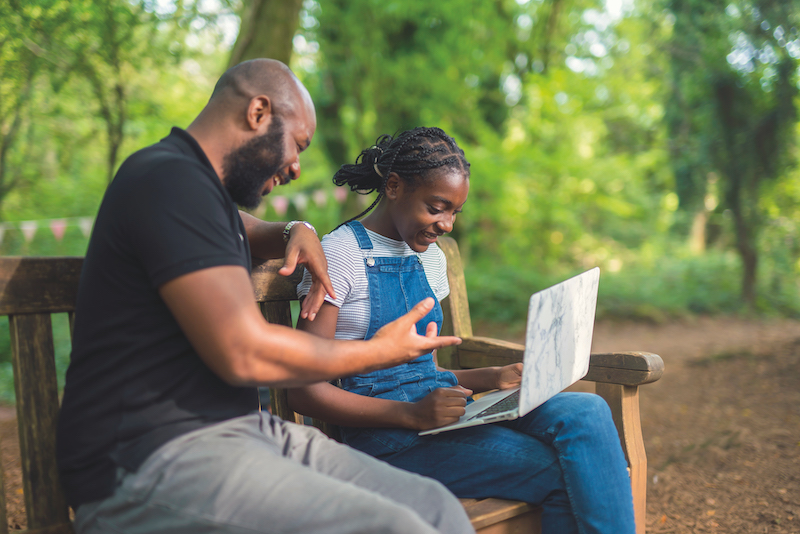 Mark O'Donoghue, CEO of Inspired Education Group's online schools, explores the opportunities available to both families and international schools to help provide children with greater stability and continuity when relocating.
Those new to expat life or families relocating will understandably consider multiple factors before moving to another part of the world. For families, arguably one of the most important of these considerations will be their child's education and minimising disruption as much as possible. With different education systems provided around the world, and varying quality, resource and outcomes, it's vital that parents are made aware of the different options available to them so that they can best support their child's aspirations and needs.
International schools' business models include the expectation of a fluid student base. As many of their families move from country to country, students undoubtedly come and go. But as hybrid and remote working patterns for parents increase in the post Covid-19 world, with many modern families considering a more flexible approach to their working life, the notion of online schooling is an appealing alternative.
Online schooling
Covid-19 has demonstrated the power and potential of edtech, and while digital platforms and resources had been around for many years prior, the pandemic certainly accelerated schools' usage.This has been a welcome move, and online schooling takes this one step further, by providing students with a fully virtual experience. This not only provides new levels of flexibility, but also means children have access to high-quality and consistent education and support, irrespective of timezones and travelling requirements.
For families moving to another country, an online school provides minimal disruption, as students can continue live, face-to-face teaching while on the move, or can access recorded versions of the lessons to catch up on anything which may have been missed. Some students who use this well-established form of learning are full-time, while others may only use the service for a few months, or join to study a specific subject that may not be available at their physical school.
One example is InterHigh student and table tennis champion, Anna Hursey. As the youngest athlete in the history of any sport to compete in the Commonwealth Games, Anna's training schedule makes her education increasingly complex. Anna used to study at Cardiff High School in Wales, a mixed comprehensive school in the UK. She was happy at the school and did well, but the pressure of her training impacted on her schooling and suffered academically as a result.
Joining an online school provided Anna with greater flexibility to continue with her education whilst also developing her table tennis career. Wherever she was travelling in the world, she was able to progress with her education alongside her training. This flexibility has been key for Anna in pursuing her sporting aspirations, without jeopardising her academic progress.
Enhancing international school provision
Another attractive option for parents will be considering international schools that have partnered with an online school. Extending provision and resource will enhance the offer to families, providing students with greater choice of subjects, more teachers and a variety of extra-curricular learning opportunities. By including on-campus experiences alongside an online schooling programme, students will not only have access to an enhanced school community and in-person opportunities, but can gain deeper cultural awareness and global citizenship skills through meeting peers from all over the world.
The flexible nature of online schooling also means that if an international school doesn't have a teacher in place to offer a particular subject or any area of the curriculum, students may be able to attend an online school remotely. This is particularly important for those families coming from overseas who may have expectations for their child to continue studying the same subjects from their previous school. This could include IGCSE curriculum areas such as certain music specialisms or any number of languages from Cantonese to Cajun French.
The other challenge for international schools is the flow of students arriving and leaving each year. Even if they are only moving to another country for a short period of time, these students are often permanently 'lost' from the school. However, with an online school partnership, this challenge can be eradicated. Students can continue lessons 'on the go', maintaining the same relationships with teachers and peers, and minimise any disruption to their education.
Another example is Year 10 French student, Adrien, who constantly moves between Australia and France due to his father's business, and the fact his mother works between the two countries. Despite being happy with the education options in Sydney, the same couldn't be said for his time in France. Living near the French Swiss border, the best teachers often get jobs in the Swiss schools which pay two to three times higher salaries, leaving a lower standard of teaching in the schools near Adrien's home.
To secure the highest level of education and continuity, Adrien started studying with InterHigh. Through a partnership between an online and an international 'physical' school, students like Adrien have the opportunity to enjoy virtual summer programmes, attend holiday camps and exchange experiences on-campus. This blend of online and offline learning connects and empowers a global network of students both in-person and virtually.
Supporting the move
It goes without saying that families require a swift yet smooth relocation experience, not least for their child's education. Regardless of the circumstances, it is important that families are aware of all the options available to them, and those which will ease the teaching and learning transition.
Enrolling a child into an online school, or opting for international schools providing blended learning opportunities will help fulfil a family's long or short-term needs. This not only supports international schools' student retention, but also gives parents the reassurance and confidence that their children will be able to academically and socially succeed. It is this innovative approach which gives students the continuity, stability and flexibility to continue receiving a high-quality education irrespective of their location.
To discover more, or to discuss admissions and study options, visit: www.interhigh.co.uk
This article first appeared in the 2021/22 edition of John Catt's Guide to International Schools, which you can read here: