How international schools can support expat teachers by providing them with health insurance
Posted on 21st Nov 2019 in International Schools, Teaching, International Education Tweet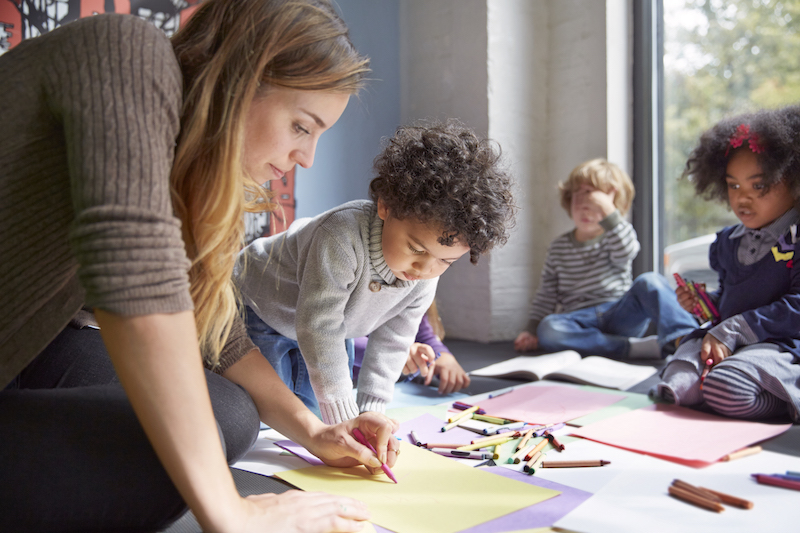 In this guest Q&A piece, Arjan Toor shares the benefits of international schools offering comprehensive health insurance plans to potential teachers.
Starting a new life in a different country? I can relate. As a Dutchman having lived in many different locations outside of my home country for the past 12 years, I can speak from experience when I say that moving to a new country can be one of the most rewarding life experiences.
Nowadays, it is becoming more and more common for expats to bring their spouse and children with them when relocating to a new place. I've moved with my family to another country many times myself, most recently bringing them from Hong Kong to the UK.
First off, what advice would you give to expat parents when bringing their kids overseas for schooling?
What we found is that many international schools have long waitlists, so it can be quite difficult to get in. Some of them will work with debentures, and potentially your employer can support you with this financially as part of a broader relocation package. But the sooner you can enrol your children in the right school, the higher the chances of actually getting in. Next to the education system, we also looked at the location of the school – and the proximity to where you plan to live and/or work. You don't want your children to spend hours traveling to and from school every week.
Finding the best possible education for your children abroad will be a key step in ensuring your family makes a successful relocation.
Remember that every country's education system is different – so be sure to find out about the school options available for your children in your new location. Doing your research in advance will go a long way in helping you to make an informed decision.
What do you think are the biggest benefits of sending kids to international schools?
I believe there are many positives in sending children to international schools. These schools can be very helpful for expat children who are not used to the language in their new country.
They give children the opportunity to learn the native language while being immersed in the culture, alongside peers from many different countries. International schools are usually very diverse, and children learn so much from their interactions with other friends from all parts of the world. International schools can also broaden prospects for further studies abroad, once children reach university age.
What are some of the advantages of international schools offering comprehensive health insurance to potential expat teachers, as part of an attractive employment package?
With a shortage of qualified expat teachers in the field, it is crucial for international schools to offer the best possible employment packages and to also do all they can to help expat teachers settle in when they arrive in a new place.
As part of a new job offer, international schools may offer comprehensive health insurance. This can be a major selling point for international schools looking to attract the best talent possible. It can also help boost staff morale and retention levels.
According to the 2019 Cigna 360 Well-Being Survey, stress continues to be a universal issue for employees, with 87% of workers surveyed saying that they feel stressed.1
Having a comprehensive health insurance plan will give expat teachers one less thing to worry about in their new place. With added peace of mind, workers will be less likely to feel stressed!
Why should expat teachers consider getting their own individual comprehensive health insurance plan?
Depending on the location, the healthcare system in a new country could be of a lower standard compared with what people may be used to. It is worth considering a comprehensive health insurance plan rather than relying on the local health provision.
I always tell expats to be sure to understand the healthcare implications in their new country of residence. Some countries provide subsidised state healthcare, but some do not.
Expats often opt for an international health insurance plan that can ease much of the stress. International Health Insurance policies are ideal for those living and working abroad, providing you with consistent levels of cover – not just for emergency treatment – in many countries.
For example, our customers can access the Cigna Wellbeing™ App. The app features real time video and telephone consultations so you can speak to a doctor day 1 of your expat move. We also have a 24/7/365 Customer Care Team so you can receive help, whenever and wherever you need it.
Finally, are there any other pieces of advice that you could offer to international schools looking to support potential expat teachers?
Research, research, research! Getting helpful advice about your new surroundings before you arrive will go a long way towards helping you feel settled once you get there.
According to the 2018 Expat Insider survey2 from InterNations, the world's leading expat network, the top 5 countries for raising an expat family are:
Finland
Austria
Czech Republic
Denmark
Sweden
Cigna's mission
At Cigna, our mission is to improve the health, well-being and peace of mind of those we serve.
We take a holistic approach in providing health benefit solutions and services that take into account whole person health. This includes giving expat parents the opportunity to focus on the important factors in their relocation, including finding the right type of schooling for their children.
For more information about our international health insurance plans, please visit www.cignaglobal.com
Further reading
1. 2019 Cigna Wellbeing Survey, page 6, stress and workplace wellness: wellbeing.cigna.com/360Survey_Report.pdf
2. 2018 InterNations Expat Insider survey, family life rankings: www.internations.org/expat-insider/2018/family-lif...
Arjan Toor is the CEO of Global IPMI, International Organisations, B2G EMEA and Africa at Cigna.