How a British education remains a firm anchor in a rapidly changing world
Posted on 14th Jul 2015 in International Schools, United Kingdom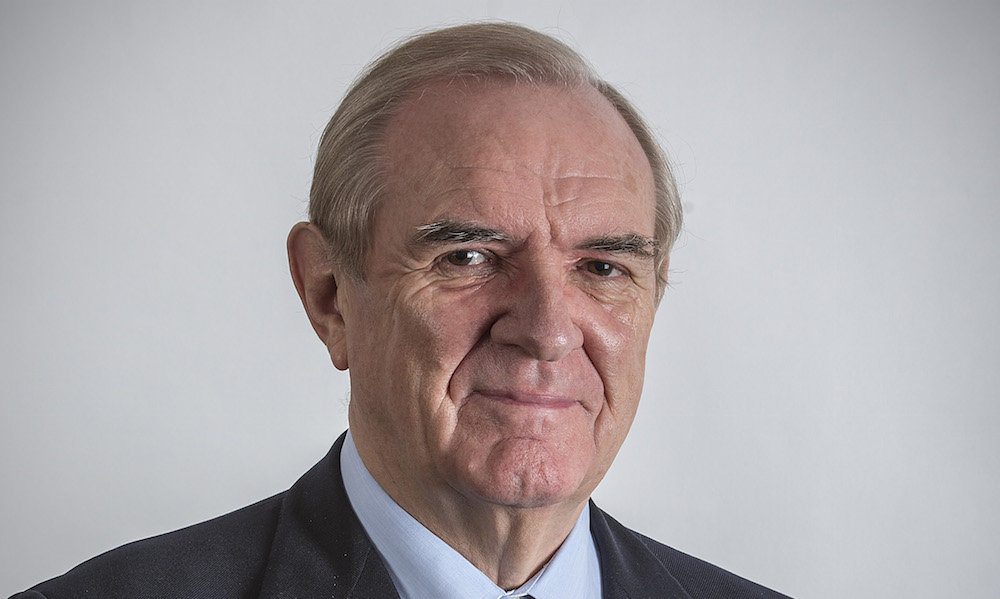 Sir Roger Fry, Chairman of King's Group, says that families benefit from the highest academic standards and principles at British international schools

Ironically, the one thing that is constant in our world is 'change' itself. Education, particularly British education, is sometimes thought of as being somewhat immune to change. Many people think of British education as being delivered by very traditional institutions with long histories and old-fashioned attitudes. Yet education is a form of communication and above all else technological change has revolutionised communications. These changes are also starting to make an impact on education.

Teachers transfer knowledge, understanding and culture to the next generation. This wisdom will help prepare children to be responsible, caring and successful adults. This puts teachers at the centre of the action and schools occupy a key position, not simply helping children to understand the way the world is changing, but also leading the change. On the one hand, teachers have to be expert at understanding the rapidly developing technology that is driving change in the classroom and on the other, they still have to focus on the basics, things that don't change so rapidly. There is little point in teaching children about a specific technology if it is going to be superseded in a few years' time. Many children at school today will be working in jobs that have yet to be invented.

What can British international schools offer in this context? What makes them stand out from other international schools? I think the answer lies in the very nature of the nation, whose educational tradition they are built upon; namely 'constant evolution'. Britain is one of just a handful of countries in the world without a written constitution. British society has constantly evolved its traditions to meet changing circumstances. Its democratic roots run deep, and can be traced back to the Magna Carta, signed by King John in 1215. Its institutions are solid but they are able to adapt and adjust to new situations. The British educational system reflects the nation. For example, A levels have evolved from an examination system that was founded in 1857. Clearly the exams have been modified and updated over the last 157 years but their long history and expertise continue to add to their value and prestige.

The British exam system is well known as the 'gold standard' of exam systems. This is because the exams are impartial and unbiased, these are very British values. The British exam system is built upon the idea of 'fair-play', just as much as fair dealing is expected during a game of cricket. In addition to impartial exams, marked by unknown examiners, all good schools agree to be inspected on a regular basis by teams of impartial, more or less anonymous experts. This all adds to the rigour and seriousness that makes British schools so widely admired.

Britain values its traditions, but at the same time, it is perhaps one of the countries that is most open to the world and receptive to other cultures. This is equally true of British schools. The Council of British International Schools (www.cobis.org.uk), of which I am proud to be Honorary President, has members in every continent, except Antarctica, and these schools teach students from virtually every country in the world. The Council supports its members in many ways and stands as a beacon for quality education.

British schools around the world depend on British teachers. What is it that these teachers do that is so different from other teachers? British education is based on simple, yet hugely effective and well-proven techniques. They seem to be common sense, but are often forgotten outside of the Anglo-Saxon tradition of education. Children learn best from first-hand experience, not books. Books can reinforce learning, but when a child is encouraged to experiment, test and sometimes even make a mess; real, meaningful and memorable learning takes place. Mixing paints in primary school is just as much about science as it is about art. Building a machine to transport an egg across a school hall, is just as much about creativity in thought and problem solving, as it is about design and technology. Of course some parents are not particularly overjoyed when their child comes home with paint in their hair and stories about drawing creepy-crawlies, but these things are part and parcel of the British way of learning.

This very special way of teaching, delivered by well trained and qualified professional teachers, means that British schools, wherever they are located need a special kind of infrastructure. They need bright, open-plan classrooms for younger children, whilst older children need specialist laboratories and studios. These are not easy or cheap options. British schools have a very special attitude to education and this is reflected in the architecture and investment in buildings.

What are the results of this very British approach to education? Well you can see it in the numbers of UK universities that appear in the global rankings of top universities. Every year about 30 British universities are listed in the top 100. It is worth noting that these universities are open to students from all over the world. The tradition of excellence in education starts in pre-nursery and goes all the way up to university.

These universities produce great leaders. Not just in the world of Politics but in Art, Medicine, Chemistry, Mathematics, Astronomy, Physics, Computing, Dance, Music and Design. Since 2001, 18 'British' scientists and artists have won Nobel Prizes. Of these one third were not born in Britain, but all of them benefited from 'A British Education' at some level. This academic brilliance at the top helps convince parents of very young children, of the huge advantage that a British education will give their child.

As well as in academia, British educated people lead the way in business. Jon Ive who is head of design at Apple Inc. went to a very modest school in England and to a not very famous university, yet he has designed products that have changed the way that hundreds of millions of people communicate. Jon Ive remembers his primary school teacher as being his first source of inspiration. I am sure we all remember teachers from our past. Tim Berners-Lee, who invented the World Wide Web – which counts almost three billion users – remembers two teachers at his school in Putney who particularly inspired him. He also remembers building his first computer from cardboard boxes and an old clock. Taking a playful, creative and fun approach to learning, founded upon solid, rigorous, academic standards, nurtured by qualified teachers who pay special attention to the social and physical development of every child they teach, yields wonderful results.

British Education isn't perfect. The process of constant evolution is not painless. New ideas need testing, new initiatives and new subjects get added to the curriculum, while others get taken away. But the fundamentals, the central beliefs and ideals upon which British education is built, remain relatively strong and consistent anchors in a rapidly changing world. British schools outside the UK are often much more 'British' than schools in Britain. This is for one very simple reason: Parents value 'Britishness', they recognise the standards and principles that British education can bring to their children. They know that 'the British way of seeing the world' will stay with their children through their lives and might well influence the way their grandchildren grow up. The big idea, the objective, is not simply to coach children to pass exams, but to allow them to become truly open-minded, creative and dynamic individuals.

Not that long ago products with the words 'Made in England' were held in high regard and exported in huge volumes all over the world. Today, Britain is not so dependent on manufacturing and the words 'Made in England' has been swapped for 'Educated at a British school'. These words are found on millions of curriculum vitaes all over the world. Long may British education continue to change and to innovate.

Sir Roger Fry is Chairman of King's Group and Honorary President of the Council of British International Schools (COBIS)