Five things to ask about teachers' health insurance
Posted on 16th May 2019 in International Schools, International Education, Teaching Tweet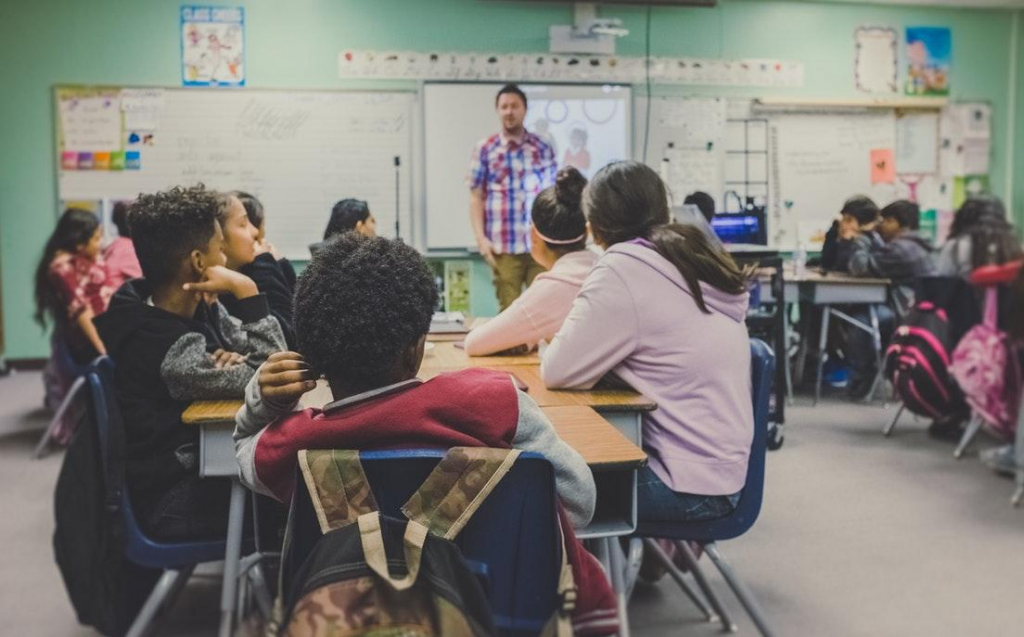 Depending on where you live, it is either a legal requirement, or commonplace for educational institutions to offer some form of health insurance cover or provide a stipend for teachers to secure their own plan.
One thing to bear in mind is that there's no such thing as a one-size-fits-all plan, which is why it is essential for teachers to be aware of their options. To help teachers ensure they're getting the best coverage for their needs, this article by Pacific Prime looks at 5 things to ask about teachers' health insurance.
1. Does my employer provide teacher's health insurance?
As medical and health insurance costs continue to rise, a growing number of schools are only offering health insurance cover to teachers that stay long-term. For example, teachers might only be offered health cover after they have completed one year of their contract.
Health insurance stipend
New teachers may, therefore, only be offered a stipend which is typically added to their pay after they have obtained health insurance. This can add additional stress should you be starting the new school year, as it will mean you will also have to organize your own health insurance. The earlier you are aware of this, the better, as you'll have more time to identify the plan that works best for you. If a stipend is available, it is also important to ask how much it will be and how it will be paid. This can help you ascertain your budget so that you can select a plan that fits within it.
Different levels of plans
It is also common for schools to offer several different tiers of local health insurance plans (or a stipend) to new staff, and more superior coverage (such as international health insurance, or plans with highly desired benefits like maternity insurance) to returning teachers. If this is the case, be sure to read the fine print of your plan so that you can identify any gaps in coverage ahead of time.
2. What benefits does the plan offer?
When shopping around for insurance, you will quickly discover there are a vast range of plans with varying levels of coverage available. Such plans will offer different types of benefits which you can tweak to best suit your healthcare needs.
When it comes to teacher's health insurance, educational institutions will tend to adapt benefits to the unique needs of the teachers. This means that one plan for a particular school will likely be different from a plan offered by another school. For example, some international schools will only offer local health insurance for their teaching staff, while others will offer comprehensive international health insurance coverage (even including cover for the US).
Due to the large differences between different schools' insurance solutions, it is essential that you are aware of the benefits of your plan so that you can identify if there are certain coverage areas that can be supplemented by an additional or top-up plan.
3. Is your health plan portable?
What happens to your health insurance if you move countries or change jobs? The problem in relation to teacher's health insurance is that if you plan on moving countries or changing jobs, you will likely leave your coverage behind. While this may be ok if you don't have any ongoing illnesses, it might be a problem if you have developed a chronic condition that needs expensive, ongoing medical care.
The reason for this is that virtually all insurers automatically exclude any pre-existing conditions you might have when you sign up to a new plan. This could lead to a major increase in the cost of your medical care, so it's a good idea to find a globally portable policy, or clarify that your plan is portable so that you can move and continue coverage without your health condition(s) being excluded.
4. Are your spouse and kids covered?
Historically, private and international schools tended to offer plans that include cover for their teachers' spouse and children. Due to ever-increasing health insurance costs, however, this is becoming less and less common.
If your school doesn't offer dependent cover, you'll need to arrange their cover yourself. If you have children, it's important to bear in mind that some providers will require both spouses to obtain cover in order for their children to be eligible. Terms and conditions can vary significantly between insurers, though, so it pays to clarify this with your provider, or an established broker.
5. Where can I go for care?
It has become increasingly common for insurance companies to limit the clinics and hospitals policyholders can go to for care. For instance, if you go to a clinic that is within your health insurance network, the clinic will bill your insurer directly. On the other hand, if you frequent a clinic that is outside of your insurance network, you'll likely have to pay out of pocket for care first and then submit a claim, and will likely see less of your bill covered.

As such, it pays to know the ins and outs of your policy to ensure that your entire insurance process remains hiccup-free. The best way to ensure you're getting the most out of your policy is to consult a reputable teacher's health insurance expert, like Pacific Prime.
To get answers to all your teacher's health insurance questions, contact Pacific Prime's team of advisors today.