Equipping students for academic & professional success at Haut-Lac
Posted on 19th Apr 2021 in School News, Switzerland Tweet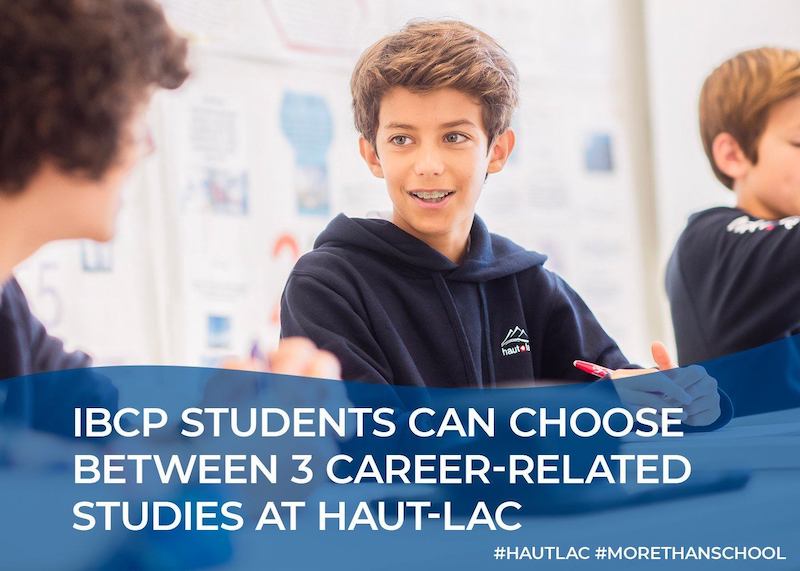 Already available in over 27 countries worldwide, the IB Career-Related Programme (IBCP) is taking the world by storm.
But what is it exactly?
It is a practical, real-life approach to learning that equips students with two sets of skills: one that will make them employable upon graduation and the other that will prepare them for the rigour of higher education.
How?
By developing their academic knowledge through the study of 2 (or 3 at Haut-Lac) IB Diploma Programme courses, their soft skills through the study of IBCP Core modules, and their professional skills through practical work experience run by renowned educational partners.
It is the ideal training ground for 16-18 year olds looking towards university and the workplace.
And a programme that Haut-Lac International Bilingual School is proud to be able to offer with the 3 career-related studies below:
- Sustainable Management in collaboration with SUMAS University
- Art & Design in collaboration with Savannah College of Art & Design
- International Sports Management in collaboration with Federation University
Find out more here https://haut-lac.ch/learning/academic-programmes/i...