Creativity, activity, service – and a unique experience
Posted on 8th Oct 2019 in International Baccalaureate, International Students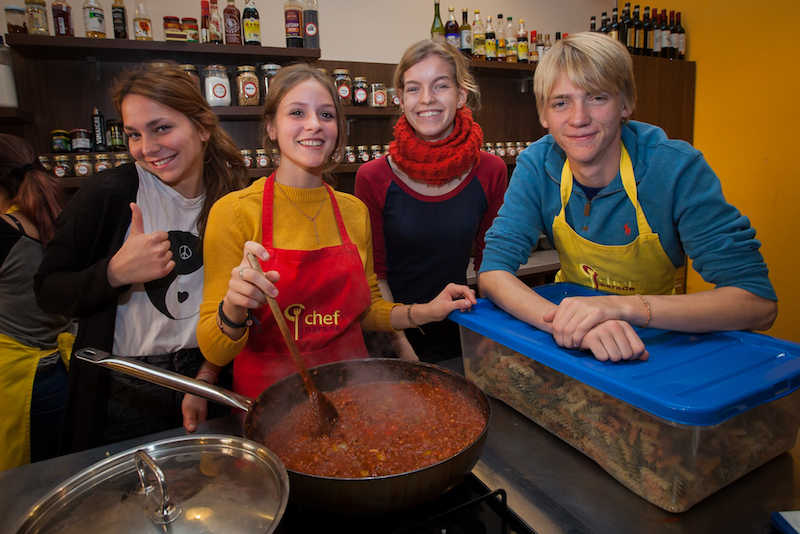 Melanie, an IB student at the International School of Neustadt in Germany, describes her CAS Project in Prague, Czech Republic...
I was looking for a special opportunity for my CAS Project during my first year of the IB. So, I decided to take part in CAS Trips' Prague Spring.
Walking through the streets of Prague was a magical experience, with countless beautiful historic buildings and landmarks to marvel at. The Czech capital is also home to an array of sculptures that cover a range of artistic styles. I had the opportunity to observe and to learn all about Prague thanks to the incredible group of mentors on the trip.
All schools, teachers and students should have the chance to experience the incredible opportunity I had: Going to a different place, with different people from all over the world, making new friends, learning more about other cultures, and going out of your comfort zone whilst acquiring new skills and growing as an individual.
CAS Trips' aim is to Educate, Challenge and Inspire. The United Nations Sustainable Development Goals (UN SDGs) were a part of all the activities that I had taken part in. These goals are the blueprint to achieving a better and more sustainable future for all. The UN SDGs really helped me gain both a global and local perspective of the world during my trip. The CAS Trip also provided me with the necessary tools to help me further understand those goals, and how exactly they were being incorporated in the activities during Prague Spring.
CAS Trips is all about creativity, activity and service. For activity, we did some yoga and a meditation course, we went to a classical music concert, we learned about the history of the street art and graffiti in Prague, and we even had the opportunity to paint our own graffiti.
For creativity, we took part in an urban treasure hunt, where we had to answer some questions about 18 monuments and specific places, which represent a part of Prague's history and culture. Honestly, this was my favorite creative activity because we visited the most important touristic places in Prague in only three hours. It was incredible!
And last, but definitely not least: there is service. For our service activity, we cooked for the homeless people and took part in an organic farm challenge, which was super special for me because I made a little difference in the community.
Prague Spring taught me that we can make a huge difference in someone's life with simple actions, and with those simple actions, we all can influence others to do the same, creating a positive cycle in society. A simple action, like cooking for homeless people, can positively impact someone's day. We can help those less fortunate than us, and this is the key takeaway that I most acquired during this wonderful experience in Prague. I will carry that with me for the rest of my life.
I achieved creativity, activity and service during these days in Prague, and I went home totally satisfied and happy. I hope you all get to experience it for yourselves – it really was unique!
CAS Trips is an educational tour operator, tailoring trips for international schools around the world. For more information visit: www.castrips.org or email info@castrips.org