Classroom, curriculum and countryside
Posted on 1st Oct 2020 in School News, Netherlands, Curriculum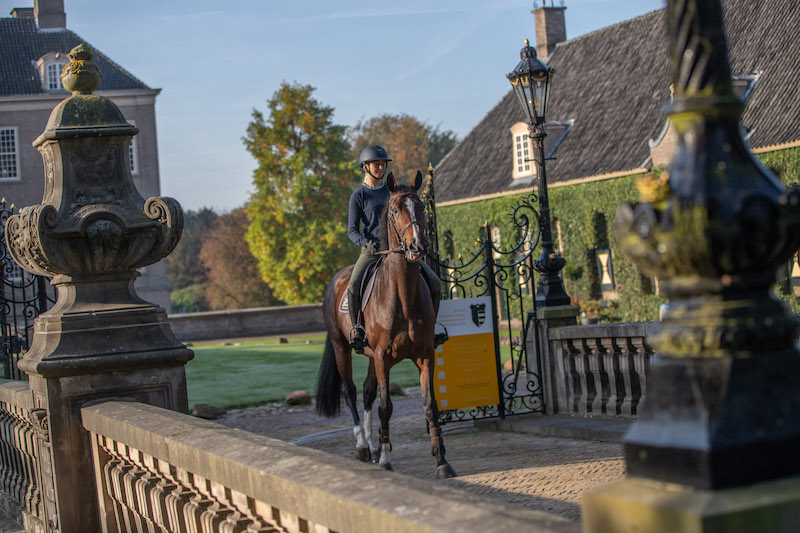 Knowledge through nature at Eerde...
At Eerde International Boarding School Netherlands (Eerde), learning goes beyond the classroom walls. Students are encouraged to develop their full potential by interacting with nature and the world beyond the traditional academic setting.
Located on a tranquil estate in the forested region of Overijssel, Eerde provides a serene escape from city life and the traditional school model. Eerde is home for students from more than 20 countries, eager to embrace nature at every opportunity. While the main school building remains Eerde Castle, the classrooms and learning spaces are themselves deeply integrated into the surrounding environment, providing students with the chance to expand their thinking to outside classroom walls.
Eerde is the only international school to offer boarding from age 12 in the Netherlands.
In addition to having many day students, Eerde offers various boarding options on campus, both full and flexible packages are available to accommodate individual student needs. The experienced and certified boarding parents are fully focused 24/7 on the development of the boarding students' wellbeing in the broadest sense of the word. For example, the development of independence, the development of social skills, the responsible organization of leisure time, in addition to being the supporting adult that any student living aboard sometimes needs.
Eerde International Boarding School Netherlands is accredited by the Council of International Schools (CIS) and a member of the Boarding School Association (BSA) assuring that the highest of standards are maintained.
Students at Eerde will find a holistic approach to learning.
This overarching, problem-based learning ethos is apparent throughout the combination of the curriculum; IPC, IMYC, Cambridge IGCSE, and the International Baccalaureate Diploma Programme.
In addition to the international based curriculum, students may follow a language certification course of their native language, (i.e. Dutch, German, French, Swedish) and upon completion, receive an official certificate. This opportunity is made available through native speaking teachers or supervised online study programmes.
During their academic tenure at Eerde students are intensively guided and supported in exploring various options when selecting the next step in their educational journey. Personalized guidance and individual attention is given to all IBDP students as they prepare applications for the universities and colleges of their choice.
Aside from including nature in on-campus learning, Eerde also provides students with multiple outdoor educational adventures in order to teach appreciation and understanding for surrounding environments. Annual trips to places such as the Dutch Wadden Islands incorporate education-based activities drawing on knowledge in a range of subjects, exhibiting the practical application of academic skills.
Eerde provides students various international travel opportunities due to the flexibility of the academic schedule along with the focussed student to teacher ratio.
The international excursions such as wellness retreats, cultural exchanges, skiing, and community service projects, are instrumental in creating well-rounded, cultured, and dedicated global citizens.
There is no shortage of ways to stay active at Eerde with various possibilities to enjoy the beautiful countryside. Students can engage in a range of team sports including basketball, volleyball and football, with the opportunity to join competitive sport clubs in the area. Aside from these, many students connect with nature through swimming, canoeing, yoga, and most notably, equestrian activities. Through the partnership with the internationally renowned De Hazelhorst Equestrian Center, students are able to train and compete both nationally and internationally in a variety of equestrian fields, while still pursuing their collegiate goals. The collaboration with this elite organization creates a unique program allowing students to become both skilled equestrians and excel academically.
At Eerde International Boarding School Netherlands students are encouraged to reach their full potential and become accomplished global citizens by stepping outside of the classroom walls and discovering what the world has to offer. We believe that each students' potential lies within, we simply provide the educational tools, diverse experiences and encouraging environment, shaping their pathway to success.
This article first appeared in John Catt's Guide to International Schools 2020/21, which you can view in full here: