Boom time for Asia's international schools
Posted on 28th Sep 2018 in School News, International Schools, International Education Tweet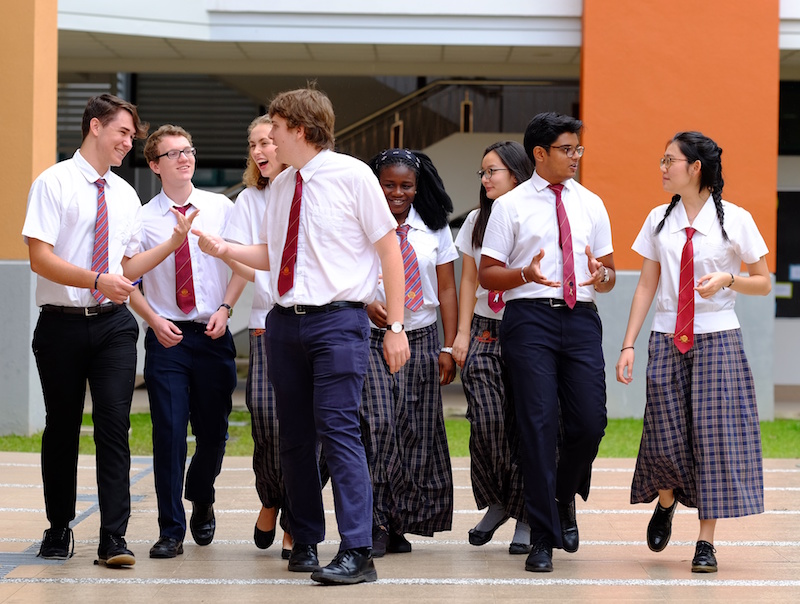 Education is increasingly becoming a global business, with high-quality international schools boasting excellent teachers and top-class facilities springing up around the world. While historically the elite educational institutes have been found in the US or the UK, increasingly Asia is becoming the place to be when it comes to education.
Home to 5,031 international schools, Asia boasts more than Europe, the Americas, Africa and Oceana combined. "Asia is a boom area," says Barnaby Sandow, Principal of Jerudong International School (JIS), a British International School in Brunei Darussalam. "We are seeing huge expansion in the region. Increasingly that is coming from a burgeoning middle class of Asians rather than expats. They are the ones who are funding this next level of development within the market."
Sandow's JIS is one of the top-class schools leading the Asia's charge towards becoming the number one educational destination in the world. A boarding and day school, JIS welcomes 1,650 students from 55 nationalities, and has an academic team that consists of some 180 teachers primarily from the UK, who are supported by an administrative team of approximately 200 other staff. The school itself is situated on an expansive 120-acre campus that houses stunning facilities including an Arts Centre with fully equipped theatre, two swimming pools and a range of other top-quality sports spaces. "I have come from outstanding schools in the UK where a child's annual boarding fees were north of £35,000," says Sandow. "We're a fraction of that cost and the facilities here blow the socks off anywhere I've ever seen."
Sandow is a firm believer that Asia can more than compete with the traditional elite schools in the UK. "I get to visit a lot of international schools because of the inspection work I do and the work I do with FOBISIA [Federation of British International Schools in Asia], and it's different gravy here to what children get at home," he says. "The amount of investment and the amount of space means that there are so many more opportunities for the students.
"There are some excellent schools in the region. I've just been to Dulwich in Singapore, and they have invested a huge amount. Of course the fact that it's in Singapore means it's a much smaller space than JIS, but it is amazing all the same."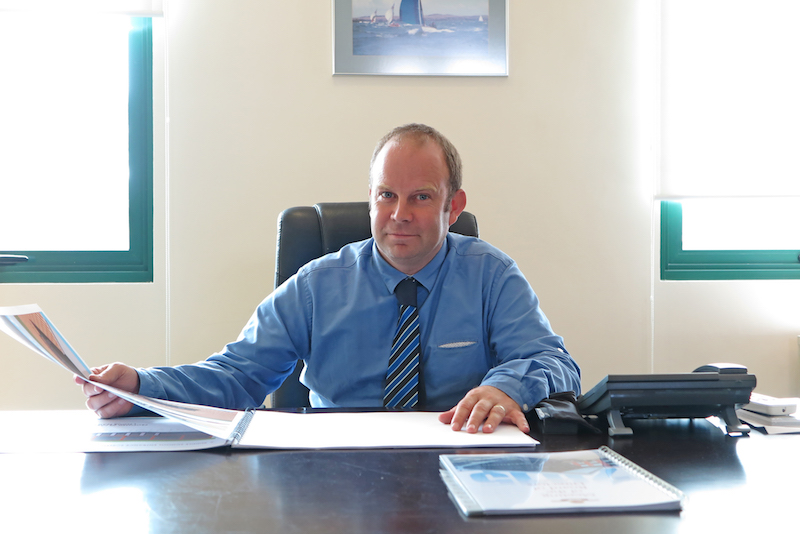 Barnaby Sandow, Principal of Jerudong International School
It's not just the facilities that makes the likes of JIS an attractive proposition; even something as simple as the weather can make a massive difference to the learning experience. "This environment is extraordinary," says Sandow. "Instead of doing your Duke of Edinburgh award in the freezing cold on a hill in Dartmoor, our kids are on a beach, in the rainforest and doing all kinds of amazing things that they would never have the opportunity to do back in the UK." Add to this the fact that Brunei is recognised by the World Health Organisation as having the cleanest air in Asia and third cleanest air in the world, and it equals the kind of learning environment that is the envy of the established elite.
Aside from the fantastic climate and superior facilities, one of the biggest plus points for international schools in Asia is the standard of teaching which, according to Sandow, has improved massively in recent years. "Historically, teaching in international schools had a bit of a reputation for professionals not doing it for the best professional reasons – teachers thinking 'I'll come and live on a beach for a few years and not bother with any professional development'. This lead to a high teacher turnover and in some schools a bit of a patchwork of teaching staff, with lots of different people coming and going," he explains. "But that's not the case anymore. While international schools used to be populated by travellers who teach, nowadays they are increasingly populated by teachers who travel.
"I really firmly believe that this is where the most innovative and developmental teaching is happening. Aside from having the massive amount of space and the amazing facilities, the thing that makes the conditions even more conducive to innovative teaching is that the children are so well behaved. We simply don't face the kind of classroom management issues here that teachers have to face in the UK. The Asian culture is one of respect, and everyone here benefits massively from that."
With such a variety of different schools on offer, picking the right one can be a minefield, but a good place is by making sure the school has all the relevant accreditations and kite marks. For example, JIS is accredited by the likes of British Schools Overseas (BSO) amongst many others, which means the school meets the same standards as outstanding schools in the UK. "These organisations keep us honest and make sure that we're still exceeding expectations both in terms of health and safety as well as teaching standards," says Sandow. "We invite BSO to come in and inspect every three years, which is more often than we actually need to but it proves that we're doing what we say we can do."
Another thing to look out for when choosing a school is the staff turnover rate. "If it's not a great school then you'll have a very high staff turnover rate, so you'll have teachers coming in, doing their two-year contract then moving straight on," says Sandow, who has been part of the JIS team for the past 13 years. "I've been at places in the past where the turnover rate is as high as 50 per cent, whereas here at JIS, teachers stay for an average of just under seven years – and that average is increasing here every year."
That combination of excellent facilities and a stable teaching staff means that students who attend Asia's best international schools often go on to study at the world's elite universities. "Our university destinations are off the charts," Sandow states. And he's not wrong – JIS students regularly graduate to the world's top universities, including Oxford, Cambridge and St Andrews in the UK, University of California, Berkeley, Brown and Cornell in the US, Toronto and British Columbia in Canada and many more around the world.
These truly are exciting times for International schools in Asia, and no-one is more motivated than Sandow. "From my perspective as a school leader it's a very exciting time," he beams. "All the conditions are there for us to produce something really special, and our challenge is to seize those opportunities and make the learning even better. Our competitors in the West are going to have to start sitting up and taking notice, because there are some new kids in town and they're going to start shaking things up."