Better together: The inclusion agenda at international schools
Posted on 12th Dec 2018 in International Schools, International Education, SEND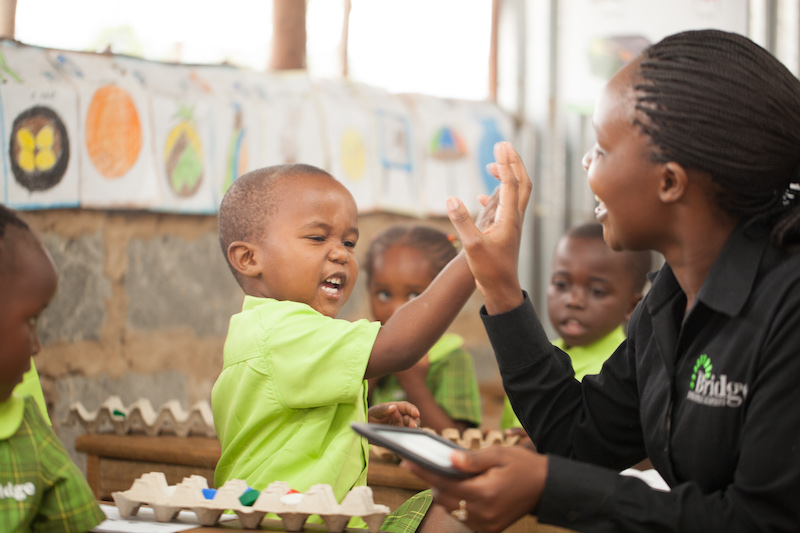 Supporting pupils with a special educational need or disability is a top priority, but is progress really being made?
With 93m children living with a disability and the OECD forecasting that a further one-fifth of students may develop a special educational need or disability (SEND), inclusivity is now a top priority for many international schools.
Several high-profile declarations in recent years allude to the growing interest in providing access to education for children with a disability, disorder, difficulty, impairment, exceptionality or any other condition that can affect their access to and ability to learn, as SEND is typically defined.
Nowhere is the inclusivity push more evident than in the UAE, where Dubai has developed an inclusive education policy framework, which seeks to promote greater inclusion for SEND students. The framework, part of Dubai's "Vision 2020" economic plan, is based on global best-practice and research. It outlines 10 standards that can ensure inclusion in education – including early identification, support systems, and cultural change.
According to Samantha Garner, a special educational needs coordinator, teacher and mental health specialist, such measures are a response to the increased awareness and understanding of the way SEND pupils learn, in addition to competition among international schools to enrol more students as the market for private education continues to flourish.
"The third reason is that the English education system, which is well-respected and widely used by international schools, especially in the Middle East, is moving to a more inclusive style. Schools are following the English lead," she says.
In practice, these inclusion initiatives take many forms. For Lucinda Willis, principal for wellbeing at the Nagoya International School in Japan, inclusion "is about knowing your students and building learning to meet their needs – not trying make them fit your definitions or structures".
"As we understand more about how people learn it becomes clear that education can't be a 'one size fits all approach'," she says. "Students who were successful in traditional educational systems; compliant, rule-following, with strong memory; those people don't have the skills needed for twenty-first-century employment. We need innovators and mavericks. This requires an inclusive approach to education."
What have been her most effective inclusion policies? For one, creating an assessment policy which gives teachers the freedom to assess individuals for progress rather than attainment, she says.
At ACS Athens, an international school in Greece, there is extended testing time for exams and weekly consultations with students who need extra support, according to Christiana Perakis, the school's director of Learning Enhancement Programmes.
She says that there's not a silver-bullet solution, but she adds that communication across the school, and with parents, is vital. "One thing that we highly value is collaboration among teachers, counselors, special education tutors and parents," she says, "because it helps the pupils get on board as it normalises the whole support process."
Adding teaching assistants or learning support assistants are other well-used inclusion policies, yet Garner argues that their impact is limited: "We see TAs as the holy grail of SEND support, but that's not the case. They can hinder progress if they aren't trained correctly, as they focus on task completion rather than the process of learning," she says.
"They can also hinder social interaction with the rest of the class," Garner adds. "The most qualified staff member should be spending the most time with the child with the highest need. And that's the teacher."
Indeed, Willis argues that we must go further than simply adding-on siloed inclusion initiatives. "Putting inclusion at the heart of the school's decision making is the most effective policy," she says. "It's not an add-on, it's the basis for good educational practice."
While schools are doing much to be more inclusive, there is still stigma surrounding learning difficulties and disability in schools. Some administrators are under pressure to reject SEND students from parents who fear that they could hold back the rest of the class, or impact the school's overall test results or positions in league tables, according to Garner.
Consequently, some parents feel hesitant to disclose a child's learning difficulty, knowing that even if they are admitted, they could face discrimination, she says. "Independent schools have regularly reported that parents find the SEND label or mental health label as shameful," she adds.
"The mentality is often that, 'my child is fine; it's the teacher's fault or they just have to work harder'. And the other extreme is the parent who wants the label for their child and almost views that as an excuse for poor performance or bad behaviour."
The long-term consequences of failure to diagnose a learning difficulty, or inadequate support can be negative and sometimes severe. According to a report from UNESCO, a United Nations organisation which promotes international development, disability often intersects with other disadvantages to exacerbate children's disadvantage. An analysis of 15 lower-income countries, including in Asia, found that in a majority of the countries, disability was strongly associated with lack of primary school completion and employment, and higher health expenditure. SEND pupils are also more likely to have a mental health condition, Garner says.
Perakis, at ACS Athens, says that it's the child's self-esteem that suffers the most – especially if they get a negative message from their parents. "That can get in the way of learning and growth, and sometimes it creates behavioural issues."
Yet teachers are, mostly, positive about the progress that has been made in becoming more inclusive schools. The international community and several national governments have pledged "education for all children". One of the UN's 2030 Agenda for Sustainable Development goals is: "ensure inclusive and equitable quality education and promote lifelong learning opportunities for all".
Peggy Pelonis, dean of academic and student affairs at ACS Athens, believes that a shift in attitude and behaviour is already well underway. "We didn't have buy in from all stakeholders at the beginning; there was a fear of what we were developing," she says. "The majority of the people thought that SEND pupils would affect the standards of the school."
Now there is a noticeable change in the air, she says. "We are addressing the issues, educating our community about it and providing resources for students to level the playing field."
With 263m children out of school globally, there is still a very long way to go. But many international schools are on the right path to inclusivity.
About the author
Seb Murray is a freelance journalist and editor with several years' experience in print and online media. He regularly writes for titles such as the Financial Times, the Guardian and the Evening Standard, as well as a plethora of education and corporate magazines.
This article was originally published on Pearson International Schools Community.