Back to school safety and insurance tips
Posted on 3rd Sep 2019 in International Schools, International Education Tweet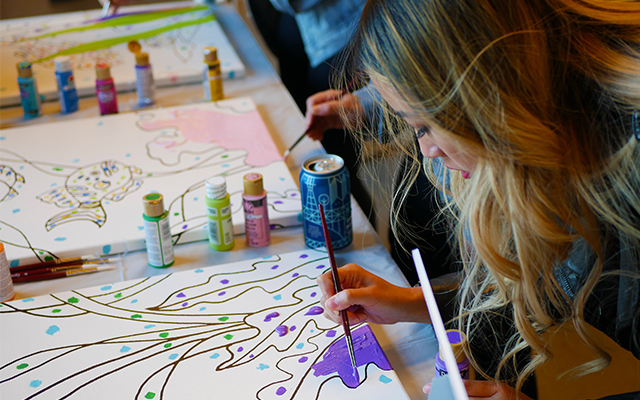 As students start their new school year, it's important to review their safety, as well as your school's risk management strategy. To help educational institutions kick off the new academic year, school insurance specialist Pacific Prime has provided the following back to school safety and insurance tips that will help keep your school and pupils safe.
Back to school safety tips
Going back to school is an exciting time for students looking forward to entering the next grade level, reuniting with their friends, and meeting new classmates. Yet it can also be a time associated with heightened risk of unforeseen mishaps. Educational institutions, therefore, have an obligation to protect students and ensure that they are safe. Here are a few tips to give teachers, parents, and students confidence in your educational institution's safety:
Update your school's safety plan on a regular basis: New incidents/considerations will likely come up upon the start of the new academic year, so updating your school's safety plan will help ensure your school is maintaining the best safety procedures. A thorough review will take into consideration which concerns are most pertinent to your school, so you can invest more time and resources into these particular issues.
Ensure all staff, students, and parents are aware of your school's safety policies: Your school's safety rules should be readily available to all stakeholders. Clearly written safety rules should be distributed in every classroom - the creative use of clearly written rules with pictures or cartoons can further help capture students' attention.
Share backpack safety advice with students and parents: Backpacks are great for carrying books, stationery, and other essential school items. They can, however, be harmful if they are not used properly, and lead to neck injuries and muscle strains. We therefore advise sharing backpack safety advice to help reduce the risk of injuries.
Offer teacher safety training sessions: Teacher safety training sessions help ensure they can better manage their classrooms and maintain the safest environment possible for their students. There are a myriad of different training programs that you can offer teachers and other staff, such as courses that train teachers on how to prevent bullying, or identify the warning signs of mental illness in children and teens. You might also want to consider working with community organizations to offer in-class training to students.
Thoroughly review the myriad of school safety issues you should address during the year: The school risk landscape is constantly evolving, so it is important to thoroughly review the melee of potential risks that may threaten your school's safety and even jeopardize its operations. Here, we've highlighted the main school safety categories to consider: travel safety (e.g. the risks associated with students commuting to school), outdoor activity safety, emergency preparedness, physical and mental health, bullying, and database safety. These categories, however, are by no means exhaustive; each school will face its own unique set of risks - these are further detailed below.
School insurance solution tips
From campus and student safety, to allegations against staff and stolen equipment, schools face a diverse range of risks that require specialized insurance protection. As risks evolve, year-to-year changes can mean the requirement of a change in your school insurance solutions to best protect your educational institution. Here, we have compiled a list of some prominent risks, and the corresponding school insurance solutions available to minimize such risks:
The new school year often marks the introduction of viruses and colds as students return from their summer holidays. Any teacher knows that when a child comes to school sick, there is a good chance the virus will spread. Reviewing your staff's group health insurance coverage is therefore imperative; we recommend paying close attention to whether their plan adequately covers check-ups, vaccinations, and GP visits. Students may also bring viruses home – it is thus a good idea to encourage adequate health insurance coverage for students.
While technology affords schools greater efficiency and the ability to store mass amounts of data, the use of technological systems also leaves them vulnerable to data security breaches. Educational institutions in particular hold large amounts of sensitive information in their care (e.g. personal student and staff information, credit card data), and the costs associated with a cyber breach can be potentially astronomical. Cyber insurance is therefore an essential policy for peace of mind.
In our increasingly litigious society, potential lawsuits faced by staff - as well as Directors and Officers - are broad, and can include anything from alleged wrongdoing to misconduct. To meet the costs associated with a mounting legal defense, as well as any other damages to claimants, it's worth reviewing your school's professional indemnity and Directors & Officers' liability insurance.
International schools and private schools, in particular, are inherently more vulnerable to a diverse range of risks due to the nature of their operations. For example, international school students may regularly go on field trips abroad. Group travel insurance is therefore imperative to cover unexpected medical emergencies and travel-related mishaps during overseas school trips. International student health insurance should also be encouraged.
More school insurance tips available in Pacific Prime's guide
The information above merely scratched the surface of the wealth of school insurance tips curated by Pacific Prime, a health insurance broker and school insurance specialist. Download Pacific Prime's School Insurance Guide 2018–2019 for a full lowdown on all the essential and recommended insurance solutions for private and international schools. Alternatively, get in touch with Pacific Prime's consultants for an impartial review of your current school insurance coverage.