An inside look at supplying an international school
Posted on 13th Nov 2019 in International Schools, International Education Tweet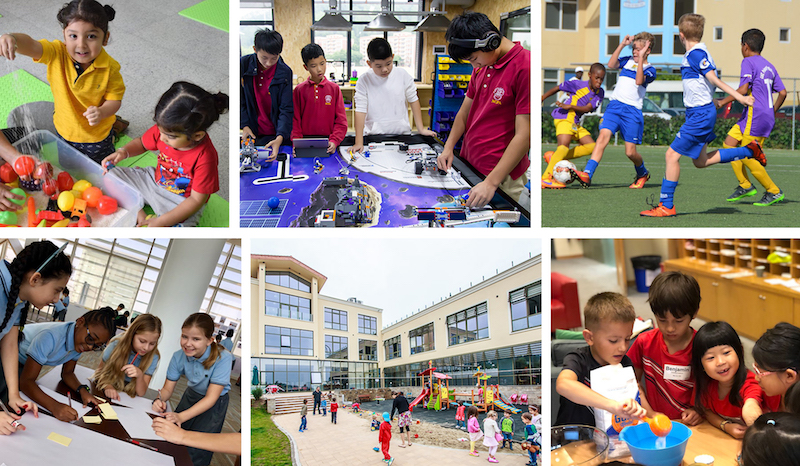 As a nonprofit organization, International Schools Services (ISS) works with more than 500 international schools and thousands of educators each year across a diverse suite of services. ISS School Supply is a critical part of this support, supplying international schools around the world and processing more than 15,000 orders annually. Catch up in this adapted interview with Keith Cincotta (ISS Director of School Services/Senior Leadership Executive, Managed Schools) to learn first-hand from ISS School Supply what administrators should keep in mind as they supply their schools, what innovative school materials are trending across international education, and much more.
What does the school supply season look like for international schools and the School Supply team?
Almost all the schools want to receive their shipments in the summer when their students are not on campus, so before then, our School Supply team is really focused on getting all the orders together for their schools. Teachers submit their list of classroom needs, and schools submit those to us. We follow up with vendors and make sure the school's ordered items are what actually show up at our warehouse; we track paperwork requirements, redirect orders to save schools money, work with vendors; we book containers and ships, arrange trucks to come to the warehouse, receive freight at the warehouse, prepare shipments, and send shipments.
Do you have any advice for school administrators planning their inventory and supply needs?
Remember that we consolidate and ship school supplies by ocean, so the earlier we get in your orders, the better. Plan for how you're going to store and distribute materials. As you think about next school year's supplies, consider next year's enrollment or academic additions. Will you have new students in the fall? Make sure to adjust your supply needs to include them. Are you offering new courses, new clubs, new sports teams, or things that aren't on your order every year? Don't forget to add them to your inventory considerations. As starting resources, the ISS Back-to-School checklist can help you plan basic school inventory, and the ISS School Supply Supplement offers vendor insights. (See links at the end of article.)
What trends have you noticed lately in school supply orders?
We are seeing a lot of STEM and makerspace orders, specifically flexible furniture that lets teachers adapt and be agile with their class setup. We're purchasing many robotics items right now; VR goggles are also super popular and 3D printers are big. Sometimes people assume we're just shipping physical items from the warehouse, but we're also using our network of suppliers to find digital resources for schools. We're seeing more orders for ebooks, digital memberships and subscriptions, online services primarily related to teaching and learning, but also school management systems and software.
What considerations go into supplying international schools that people new to the process might not know about?
Since the international schools we work with deliver an American or international curriculum, they need materials that they can only get in the US. That's where our School Supply team comes in to support and simplify the whole process. Many international schools aren't big enough to have their own purchasing offices, but they can use us as an outsourced purchasing team to go through the planning and purchasing process, plus negotiate savings with vendors. International schools tend to order many small items as opposed to a large number of commodity things. We consolidate school items at the ISS warehouse, then ship and track schools' items in fewer containers -- that's always good news and savings for our schools.
Customs are really different from country to country; documentation requirements change all the time, and if you don't have it figured out, you can accidentally add considerable time to delivery and cost. On behalf of our schools, the School Supply team puts a lot of energy into keeping on top of those customs requirements, constantly updating our shipping agent and freight forwarder with paperwork so that schools can get their supplies quickly and efficiently.
Any particular shipments or supply projects of note recently?
We've had an exciting project with Cayman International School, which is opening a new Early Childhood Center in August 2020. It's being built from the ground-up, so we've enjoyed helping them pick out furniture, carpets, hardware, playgrounds, and all kinds of cool features that will shape the new space.
There are also always "quirky" orders every season that keep things colorful. We had to buy a large amount of cabling for a school's construction project; one of the specifications was that it be mouse and rat proof, so we researched cable that was specifically rated for chewing durability against those little guys. This year, we shipped giant scissor lifts, a couple of trucks and tractors, many pairs of Nike sneakers for one school security force...there's never a dull year when it comes to supplying international schools.
What is your favorite part about the work ISS School Supply does?
My favorite part is hearing about how excited the teachers and kids are when their materials arrive. After managing orders, tracking containers, and ensuring all the shipping logistics work out, we get to know these supplies end on a school's doorstep. We get to see how vibrant, lively, exciting and fun it is for the school body to use these materials to build up their learning community.
Our School Supply team has been doing this for a long time. We're really proud of the communities we work with, and we feel grateful for the relationships we develop with the folks at these schools. As something of an extension to the school, we get to help deliver really good programs for their students. That's something special.
---
Learn how ISS School Supply can help you streamline the supply process, save on orders big and small, and equip your classrooms for success. Visit iss.edu or contact schoolsupply@iss.edu
This article first appeared in the 2019/20 edition of John Catt's Guide to International Schools. You can read the digital version of the guidebook here: