Accreditation helps educators and assures parents
Posted on 22nd Jan 2020 in International Schools, International Education, Accreditation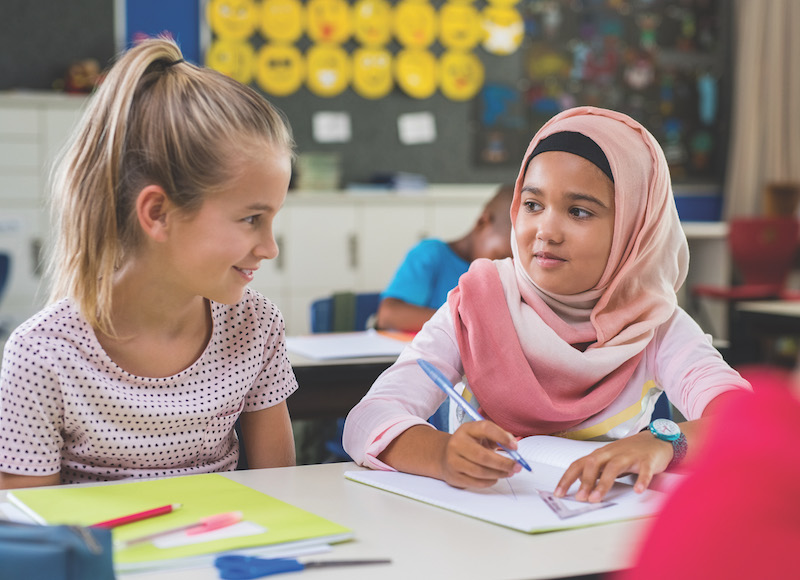 Annette Bohling, Chief Certification Officer for the world's largest accrediting body, explains what schools learn from accreditation and how it helps them to continuously improve...
For international school leaders, accreditation is an independent seal of approval that gives credibility to the transcripts and diplomas that allow students to attend universities anywhere in the world. The process assures parents that schools' programs, processes, and instruction have been evaluated against high standards, and measured by an independent agency that they can trust to determine the level of overall quality. It tells parents that international schools are truly distinctive and are the premiere institutions they claim to be. In many cases, ministries of education rely on accreditors to ensure that schools meet numerous additional criteria of importance to them.
But accreditation also provides leaders of international schools with a framework to clearly assess the quality of the institution they lead and better meet the needs of every student. School leaders and staff engage with review teams and receive a wealth of information that they would not be able to identify on their own. By making all of the realities of schooling visible and shining a light on weak areas and unexpected strengths, accreditation shows educators where their schools stand and what they can do to move forward.
My organization – Cognia (formerly AdvancED) – is the world's largest accrediting body, providing reviews of school quality in 36,000 schools in 85 countries across the globe. This vantage point gives us a front-row seat to ascertain what schools most need to do to improve, and deep insight into how various aspects of school leadership, resource allocation, and instruction make a difference to student and school success.
Culture Drives Performance
We have learned that the ways schools shape their written (and unwritten) rules influence every aspect of how a school functions. In research based on engagement reviews conducted by Cognia, schools where the entire learning community is actively engaged, empowered, and supportive score significantly higher in overall quality – nearly 10 percent higher on our measures of instructional quality than those with lower culture ratings. Culture does not just apply to adults. The more opportunities students have to be owners of their learning, collaborate with peers, and engage in activities that require movement, voice, and thinking, the higher the school's overall rating tends to be. Additionally, schools where parents are engaged and active also tend to be higher-performing overall.
Many schools have sought to create new types of learning environments that help students become more engaged and actively involved with learning. But surveys of more than 400,000 students and nearly 100,000 teachers worldwide made available from accreditation reviews indicate that there is a profound disconnect between what teachers say students do and what students say they spend most of their time working on in class. These insights transcend national boundaries and can help school leaders improve teaching and learning in a wide range of educational settings. The data from Cognia show that, while the majority of teachers believe students are deeply engaged in active learning, most middle and high school students say that they spend a great deal of time listening to teachers and completing worksheets. Students also say that teachers are neither challenging them nor encouraging them to complete long projects or to work regularly with their peers.
The Technology Disconnect
Similarly, in our observation of 250,000 classrooms worldwide, we have found that educators often lack a clear picture of how technology is being used in learning. While sophisticated technology and digital learning tools are becoming more commonplace in schools, these technologies are not being used to change how students learn on a daily basis. In fact, the data indicate that in a majority of all classes, there is little evidence of students using technology to gather, evaluate, and/or use information for learning. In an even more significant percentage of classrooms there is little evidence of technology being used to conduct research, solve problems, create original works, or communicate and work collaboratively for learning.
The lack of effective use appears to be less about school access to broadband or wireless, or student access to digital tools (tablets, laptops, and smartphones), and more about lack of training to put them to work. Educators often believe that technology tools are useful only in certain contexts for certain students, or that they can be inappropriately used and are an off-task distraction to learning. In fact, schools across the globe score only 1.8 on a 4-point scale in how students use technology for actual learning.
We typically find that even the best schools can do more to improve their overall effectiveness. Every school ought to commit to a journey of continuous improvement. Changes in technology, staff, curriculum, enrollment, and demands from college and work require that schools adjust and rethink the policies and practices that may have worked well in the past. Moreover, school quality shouldn't be viewed as an all-or-nothing proposition. In past decades, accreditors gave schools and districts a simple thumbs-up or down, either recommending or denying accreditation. But we have learned that this does not give schools a clear enough sense of where they stand, nor does it create an incentive for schools to go beyond "good enough". It fails to point a path forward to reaching a higher standard.
The accreditation process can be a major step toward helping schools continuously improve. Our work helps schools develop actionable plans based on clear evidence and data to identify what they need to do next. For school leaders and educators, one of the greatest advantages of accreditation is the window we provide into other schools. Accreditors encourage schools to participate in peer review of other schools by serving on accreditation teams, which educators often say are among the most valuable experiences they can have in understanding what quality looks like in other schools.
Virtually every school is a work in progress. Engaging school leaders and educators in an accreditation process focused on continuous improvement – not compliance – represents one of the best ways to shift a school's culture to reflect our changing world.
Annette Bohling is Chief Certification Officer and Chief of Global Operations for Cognia, formerly AdvancED l Measured Progress (cognia.org).
Email: annette.bohling@cognia.org